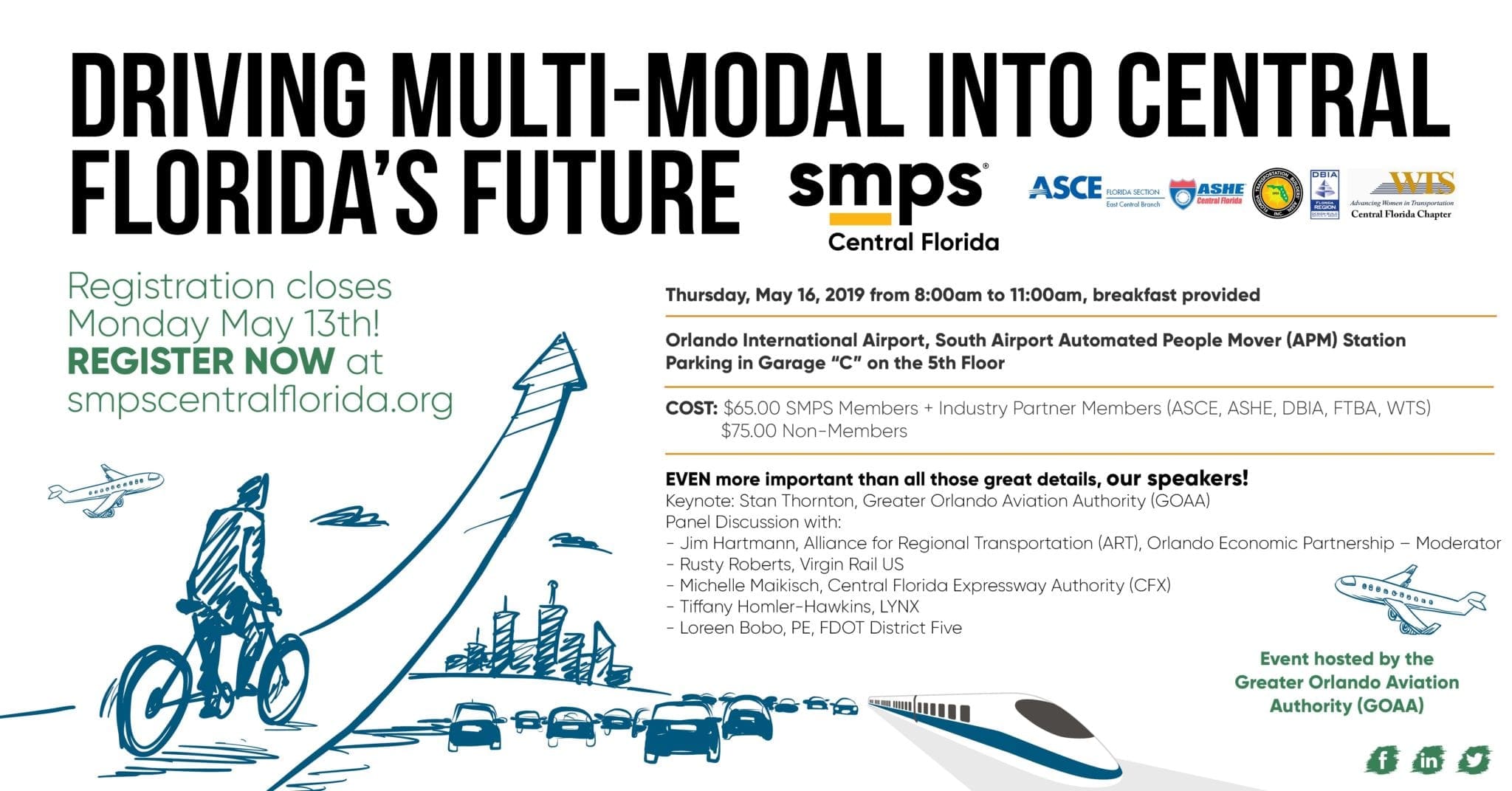 SMPS Central Florida: Driving Multi-modal into Central Florida's Future Upcoming Event
WGI is proud to be a Gold Sponsor for the Society of Marketing Professional Services (SMPS) Central Florida's 2019 Transportation Program, Driving Multimodal into Central Florida's Future. This event features Central Florida's Transportation leaders in a dynamic discussion on how they plan to accommodate future growth in the region. WGI also is an Annual Sponsor of SMPS Central Florida and we will have several associates in attendance during the conference, so be sure to say hello!
SMPS Central Florida's mission is to enhance its member's abilities through improving their professional development, building their network and fostering business relationships. We achieve this through strong programs, educational workshops and community outreach events to the Central Florida area for professionals within our growing A/E/C Industry.
WGI attendees include Nancy Clements, Henri Belrose, Barbara Stiles, Sam Hall, Lisa Nisenson, and Katie Brancheau.
For more information on SMPS Central Florida Driving Multimodal into Central Florida's Future, click here.