Amanda Saldivar – Assistant Team Leader (San Antonio)
WGI consistently wins awards — business, industry, trade, and more. Browse
who we serve
and
what we do
, and learn more about this rapidly growing consulting firm.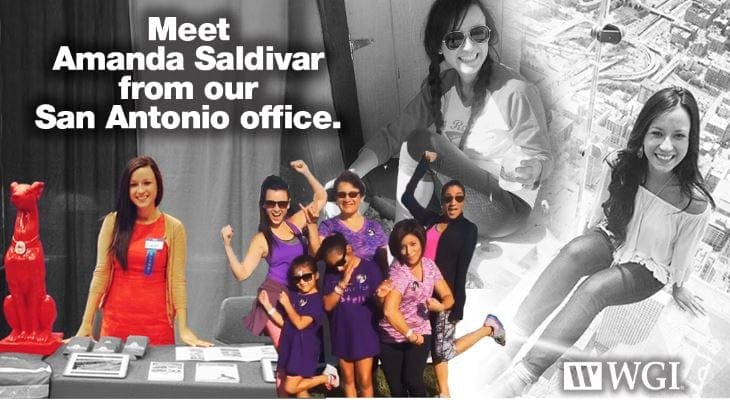 Meet Amanda Saldivar from our San Antonio office! Amanda is an assistant team leader focusing primarily on multifamily, residential, and mixed-use projects. Amanda joined the team in 2013 as one of the office's first team members and was instrumental in the San Antonio office's early success. Amanda earned her Bachelor of Applied Science in Civil Engineering from the University of Texas at San Antonio.
In her free time, Amanda enjoys traveling, live music, and exploring new places in her very own city. She also enjoys getting involved in community outreach such as volunteering for Habitat for Humanity and running in charity races for causes like Leukemia and Alzheimer's.
Amanda currently serves as the section representative for the local San Antonio Society of Women Engineers (SWE) chapter. She is also an avid Spurs fan and enjoys going to home games. And lastly, Amanda is proud to be from such a thriving and emerging city and is excited to be involved with the development of San Antonio.
Learn more
about our
services
You've been searching for a place like WGI. We look forward to meeting you soon.