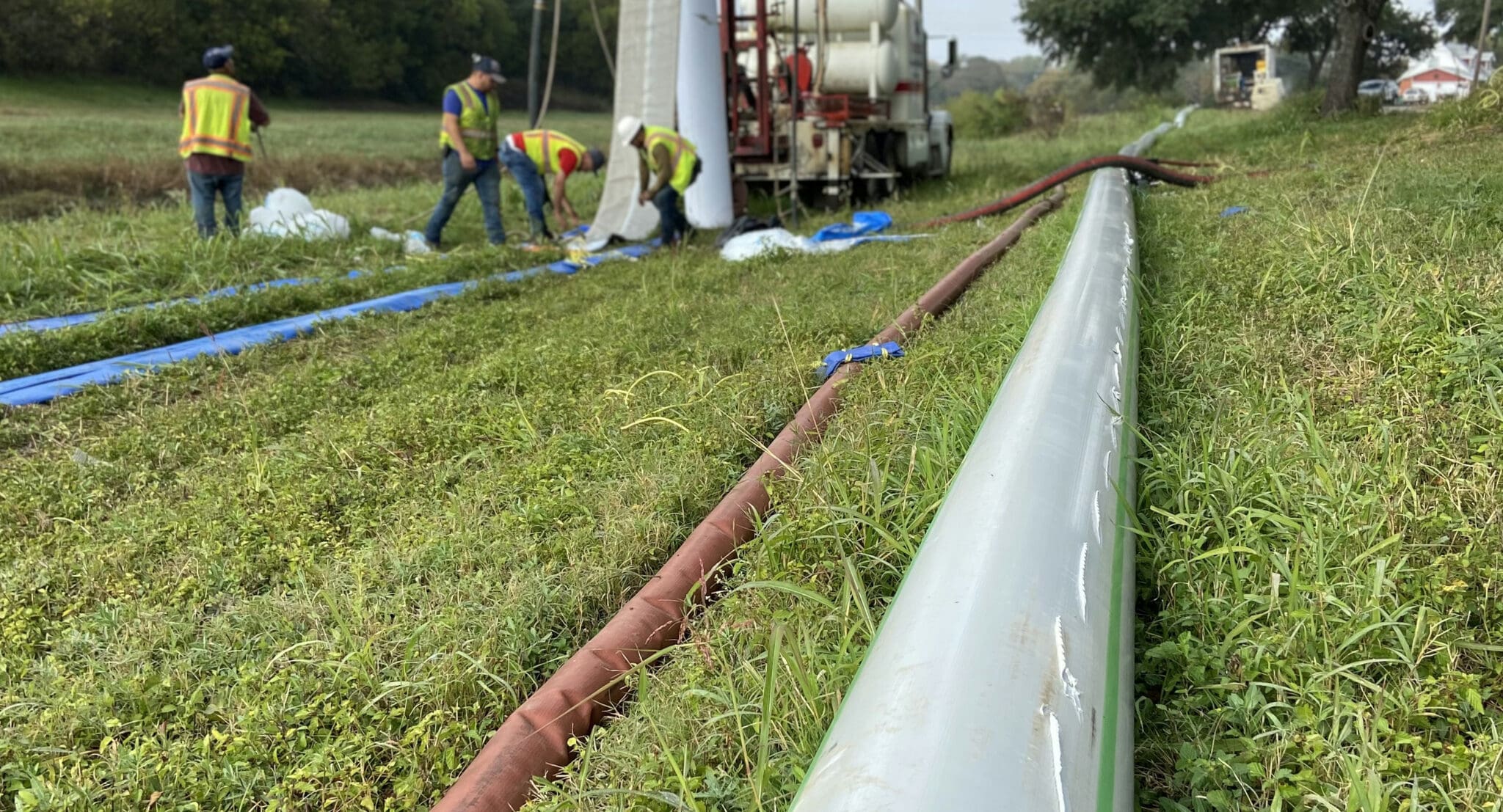 Download this publication as a PDF 
Addressing water and wastewater system infrastructure needs is a problem continuously compounded and exacerbated by internal and external forces, climate change effects on system operations, and material performance. From typical aging infrastructure deterioration and impacts due to environmental conditions to operations and maintenance constraints, water and wastewater infrastructure systems continually challenge utility owners and operators. Focusing on the process of asset management, it begins with an inventory of all assets and identifying infrastructure needs, developing viable recommendations, prioritizing needs and risk, ultimately resulting in the implementation of effective programs for asset renewal — achieving the design life of infrastructure assets operating in a system.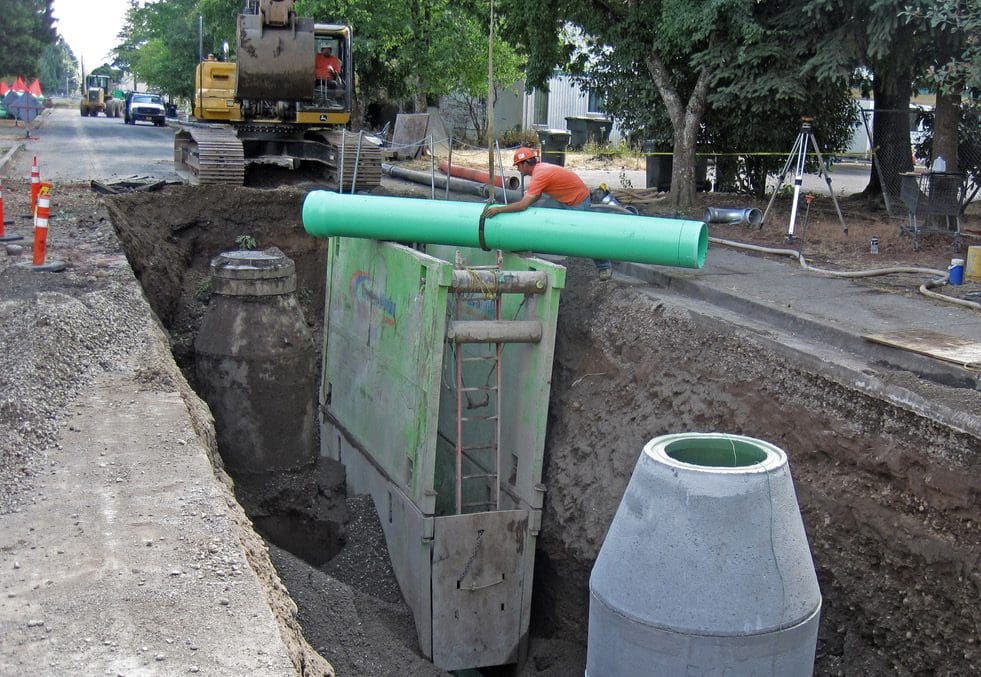 THE MISSION
An infrastructure asset management program begins with a mission focused on evaluating existing conditions, identifying needs, and providing viable recommendations for infrastructure renewal. The Infrastructure Life Cycle is a continuous process, beginning with the system's initial planning, designing, and constructing, to the aging/deterioration and assessment, followed by managing the assets, evaluating risk, and prioritizing needs, to infrastructure renewal — and the inevitable life-cycle continuum.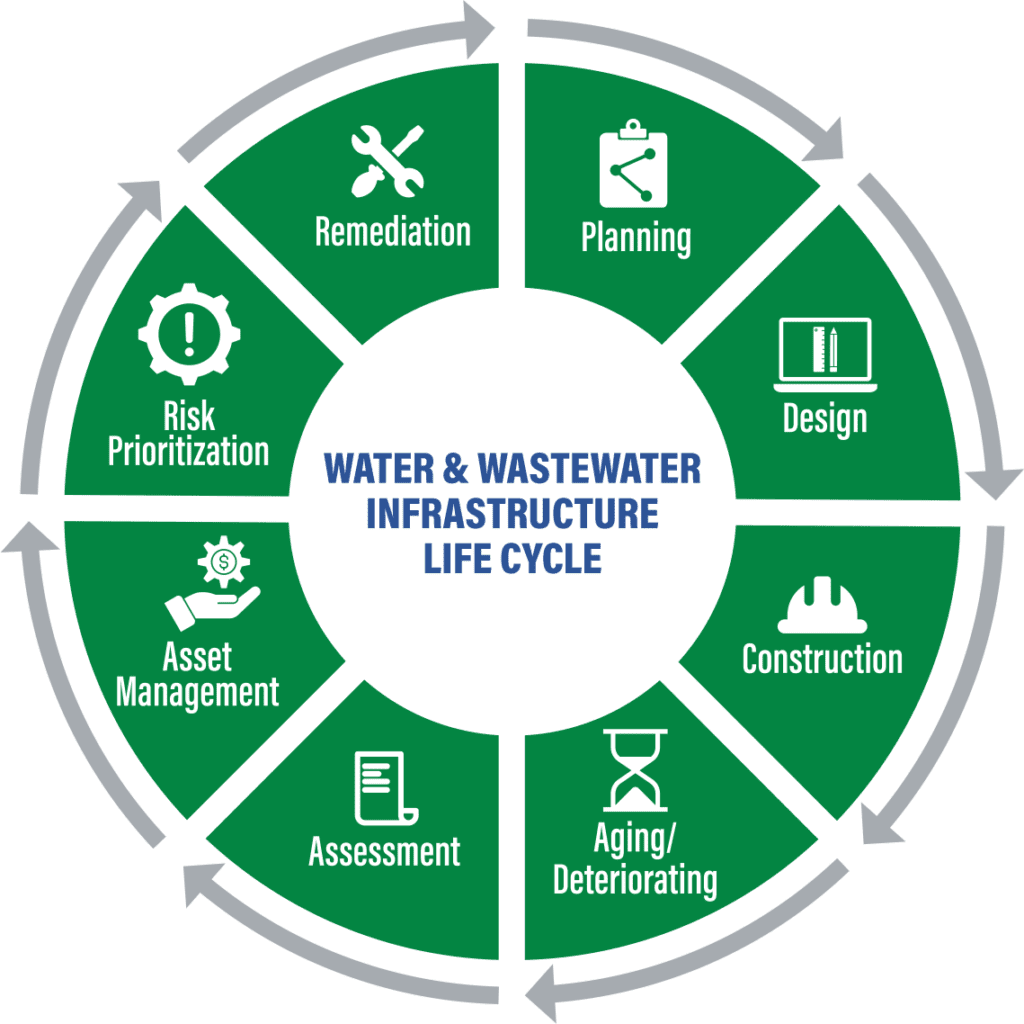 Mitigate Risk
Infrastructure knowledge
Infrastructure needs assessed
Infrastructure issues mitigated
Proactive Planning
Accurately identifying where/what/when
Renewal at the right time in the life of an asset
Manage Asset Life
Assessing/prioritizing/renewing assets
Assess to renew asset life
Mitigating Risk is primary in water and wastewater infrastructure management, beginning with the data collection on the infrastructure asset type, location, age, and condition so needs can be accurately assessed and issues mitigated.
Spending Money Wisely by accurately identifying where/what/when an infrastructure asset requires renewal is critical to ensuring available funds are spent at the right time in the life of the asset.
Managing Asset Life requires evaluating and prioritizing needs, then applying the results accurately to infrastructure asset renewal methods using expert asset management principles.
WHAT, WHERE, AND WHY
Evaluating all available information on an infrastructure asset is key to understanding the performance and reliability as it operates in water or wastewater systems alike. The "what" is followed by the "where," spatially identifying the true location of the system issue causing the "what" — related to water distribution or wastewater collection systems, and/or a component asset to a water or wastewater facility. Then the "why" is evaluated to determine if the cause can be categorized as operations & maintenance (O&M), structural, hydraulic, or a combination of system issues. Finding the ultimate cause and location is a process of collecting data on the existing performance of the utility infrastructure asset, from inspection to performance data, maintenance, and operations history. Root Cause Analysis of water and wastewater system issues is an iterative process until what/where/why can be successfully identified, as tested, and verified by the identified remediation implemented.
WHAT COMES FIRST, SECOND, AND LAST
Prioritizing system needs allows the planning of what improvements need to be first, second, and last; the "when." Applying Likelihood of Failure (LoF) and Consequence of Failure (CoF) factors, risk-based prioritization and mitigation enable effective choices. Including utility infrastructure physical attributes, operations factors, environmental, engineering, service impacts, economic, and engineering factors, water and wastewater system needs can be effectively planned and prioritized.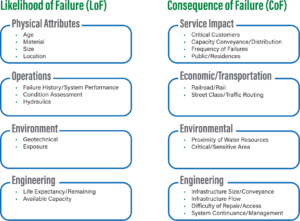 Priority classifications should consider:
Risk tolerance for asset performance
Asset criticality to system performance
Impact to system
Economic factors of asset performance as they relate to the system providing reliable water or wastewater services.
Looking at adjacent infrastructure in parallel with case-by-case utility infrastructure material and method selections, priority classifications can be developed to arrive at recommendations that include proximity to similar infrastructure and needs, location geography, utility system component relationship, access for, and renewal needs.
A utility's ability to manage asset infrastructure while maintaining the financial capacity to make planned renewals of assets before failure is the Asset Management Program What, Why, Where, and When.
PLANNED IMPLEMENTATION
Planning for successful utility Asset Management Program implementation includes understanding the abilities and limitations of materials and methods over its life.
The keys to successful utility asset renewal are understanding what is involved in accessing the infrastructure asset, preparing it for installation of the material and method, the process for installing the method, verifying the material's success, and method application and testing.
At the outset, developing specifications designed to clearly describe the materials to be used and installation method, as well as expected outcomes and tolerances, provides clarity to the owner and contractor about the scope of work for utility asset renewal. By providing information in the renewal document plans on the parameters and existing conditions found during the utility asset inventory, inspections and assessments allow for a more effective implementation plan.
VIABLE AND CONSTRUCTABLE DECISIONS
Once asset needs, recommendations, prioritization, and planning for utility asset renewal are completed, a multi-phase process is recommended to ensure that the most effective renewal material and method is implemented for all known conditions and infrastructure requirements.

In Phase 1, defect-driven rehabilitation method evaluation is conducted using a decision process evaluation. Existing conditions are compared to the feasibility of a method proving successful in the application. This includes comparing infrastructure defects with material/method proven capabilities to achieve a renewed infrastructure asset. Phase 2 looks at a case-by-case evaluation of the material and method selected, evaluating a method's viability and comparing to like infrastructure needs, materials, and methods in adjacent utility infrastructure. This step ensures that like and compatible materials and methods are applied to achieve continuity within the system, and efficiencies in construction are identified. Phase 3 is constructability focused, looking at real-time utility infrastructure asset conditions, including access and other method constraints, as well as material and method installation requirements. There is a comparative cost analysis within each phase of the renewal method evaluation, ensuring the final renewal method selection is feasible, viable, constructable, and time- and cost-effective.
RENEWAL PATH FOR SUCCESS
Applying renewal decisions and specifying renewal materials methods that consider.
Identified and assessed infrastructure asset needs
Site and adjacent infrastructure conditions
Long-term material performance and method success
Construction feasibility of method with site conditions
Verification of material/method performance (short and long term)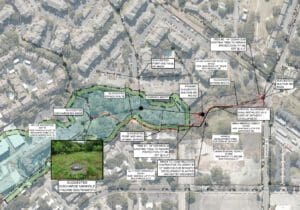 Developing construction documents, including infrastructure and site conditions information providing clarity to work requirements, mitigates later obstacles in the utility asset renewal process. Complemented by construction details prescribing materials, method for installation, and application both define and ensure expectations for final deliverables. Identifying where the infrastructure asset is to be accessed enables effective site planning for asset renewal. A complete renewal plan defines routes for construction and material staging and handling, management of system flows, as well as public pathways for transportation.
Keys to long- and short-term renewal method and material performance rely on construction submittals to verify that the specified construction methods and materials are being used in the construction phase. Final inspection review and testing requirements, as well as a third-party, unbiased analysis of material finished product performance as installed, provide confidence that the end results will produce a renewed utility asset — with an extended design life achieved. With the asset renewed, the utility infrastructure life cycle begins again.
Contact our team for more insight into WGI's Asset Management, Condition Assessment, and Utility Infrastructure Renewal services!
Learn more
about our
services
You've been searching for a place like WGI. We look forward to meeting you soon.