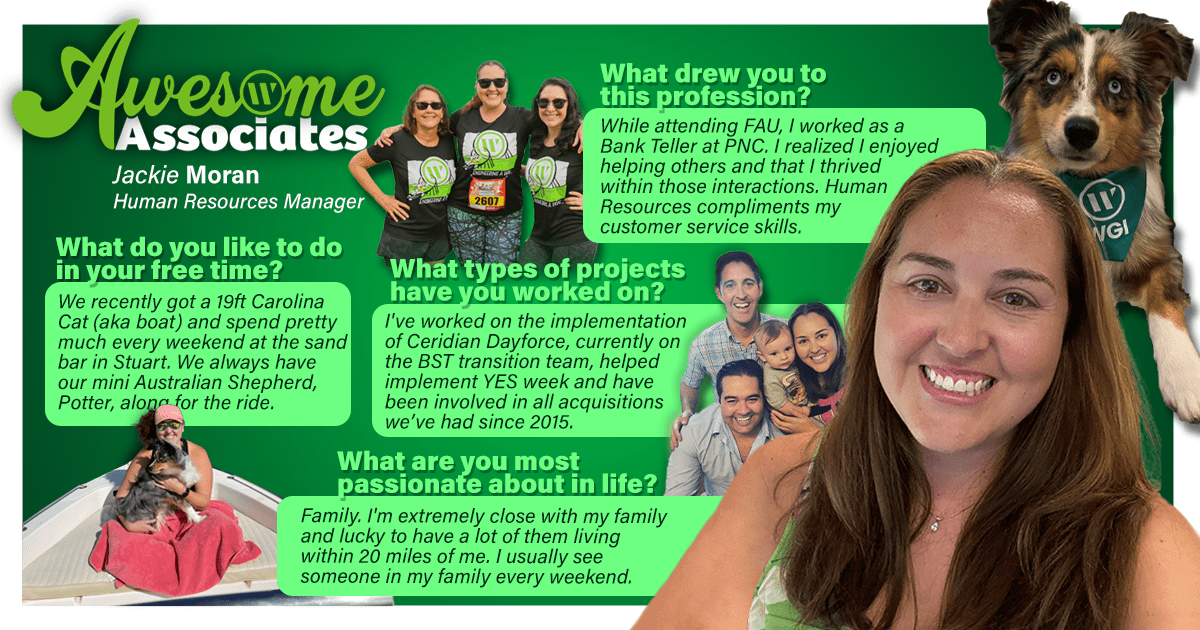 Meet our awesome associate Jackie Moran, Human Resources Manager, located in our West Palm Beach, FL office. Jackie was selected by one of our associates as someone who
"always goes above and beyond to help everyone and anyone. She has taken a huge role in bringing YES week to the finish line and always has a smile on her face in the process. We are happy and appreciative of everything she does, and working with her and her positive attitude is a breath of fresh air. Thank you for everything Jackie!"
During our conversation with Jackie, we got a glimpse into her background, what drives her professionally, and some fun facts that will help us get to know her better.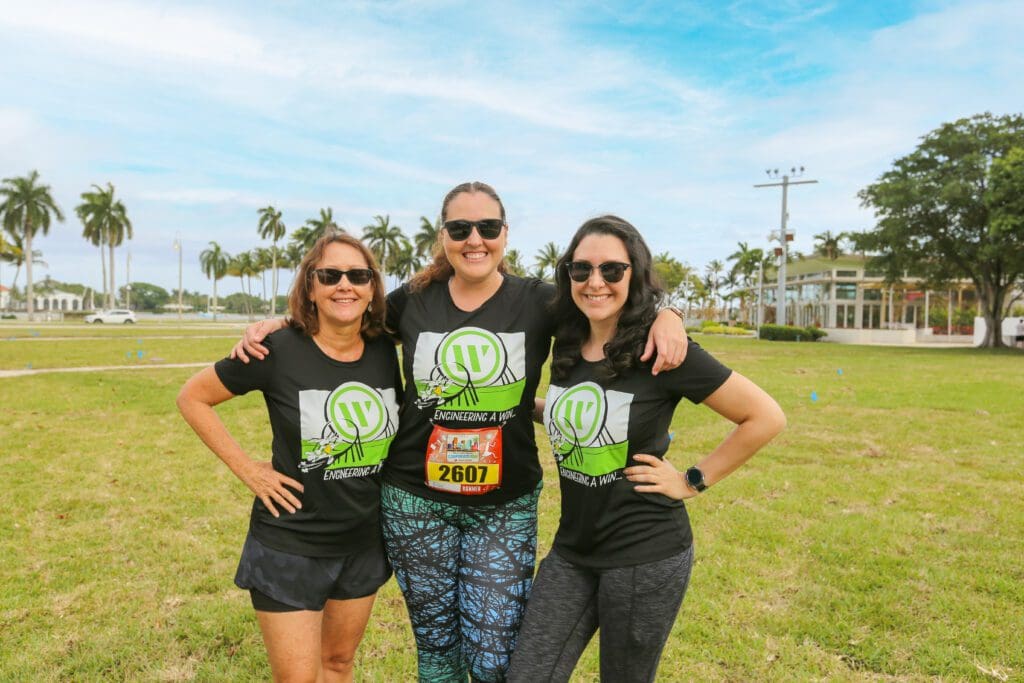 Tell us a little bit about where you're from and where you went to school:
I'm a South Florida native born right here in West Palm Beach. I grew up in Wellington and attended FAU for my undergrad and master's degrees.
What drew you to this profession?
While attending FAU, I worked as a Bank Teller at PNC; previously known as Fidelity Federal. There is where I realized I enjoyed working and helping others and that I thrived within those interactions. Human Resources just seemed to compliment my customer service skills and made the choice pretty easy for me. I love to talk….what I can I say!
What types of projects have you worked on?
While at WGI, I've worked on the implementation of Ceridian Dayforce, am currently on the BST transition team, helped implement YES week and have been involved with every acquisition since 2015.
What are you most passionate about in life?
Family. I'm extremely close with my family and lucky to have many of them living within 20 miles of me. I come from a family where we all enjoy spending time with one another. I usually see someone in my family every weekend.
What do you like to do in your free time?
We recently got a 19ft Carolina Cat (aka boat) and I spend pretty much every weekend on it. Of course, we bring our mini Australian shepherd along for the ride. I try to be outdoors as much as possible on the weekend, so I always try to take my dog on nature trails and spend time with the family.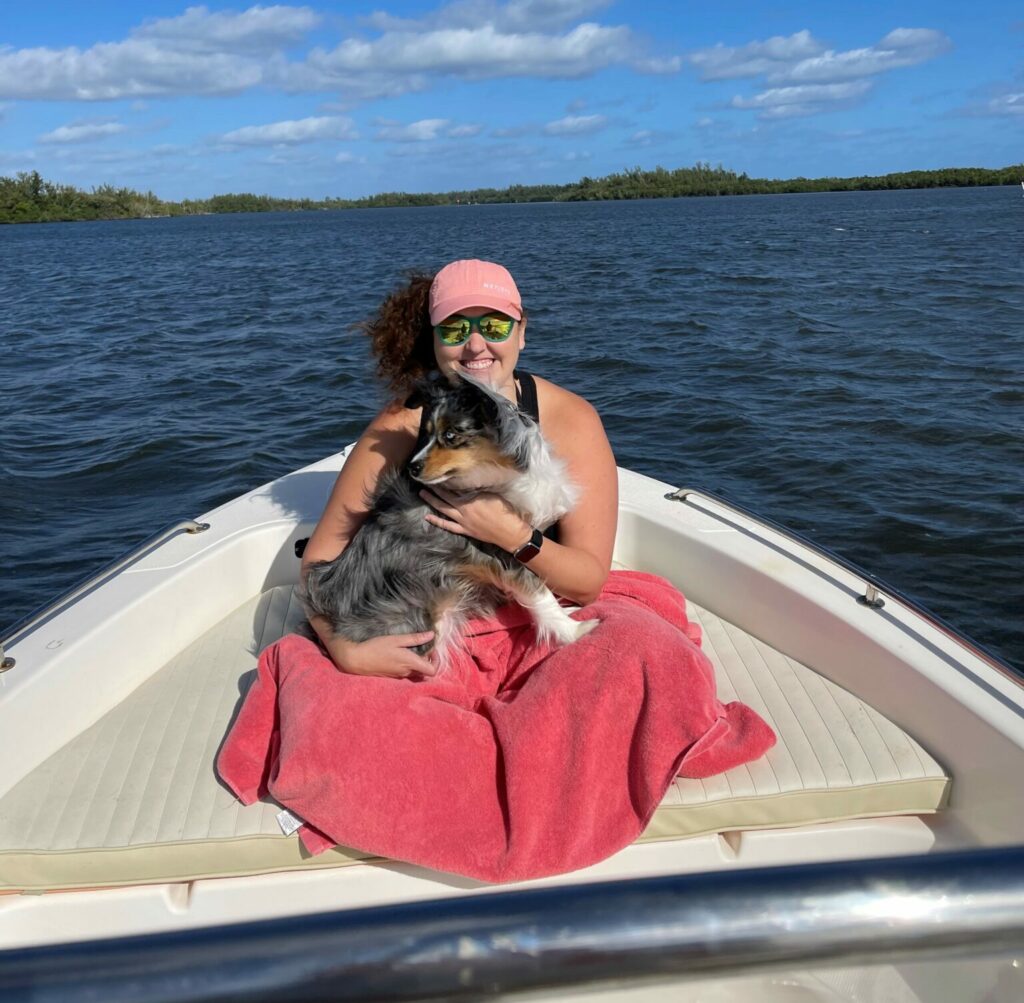 If you could have any superpower, what would it be and why?
Teleportation. I do not enjoy flying, and if I could skip that part of the process to get to my destination, I would gladly.
What does your ideal vacation look like?
Something that includes the beach, sunshine, no cell phone and a cold drink. I will admit I already do this every weekend. I also enjoy going to a place where I can learn more about history. But the beach trumps history any day.
If you could have dinner with anyone in the world, dead or alive, who would it be?
I would choose Jacqueline Kennedy Onassis. I was actually named after her. She lived during an infamous time in United State history and is still an icon to women today.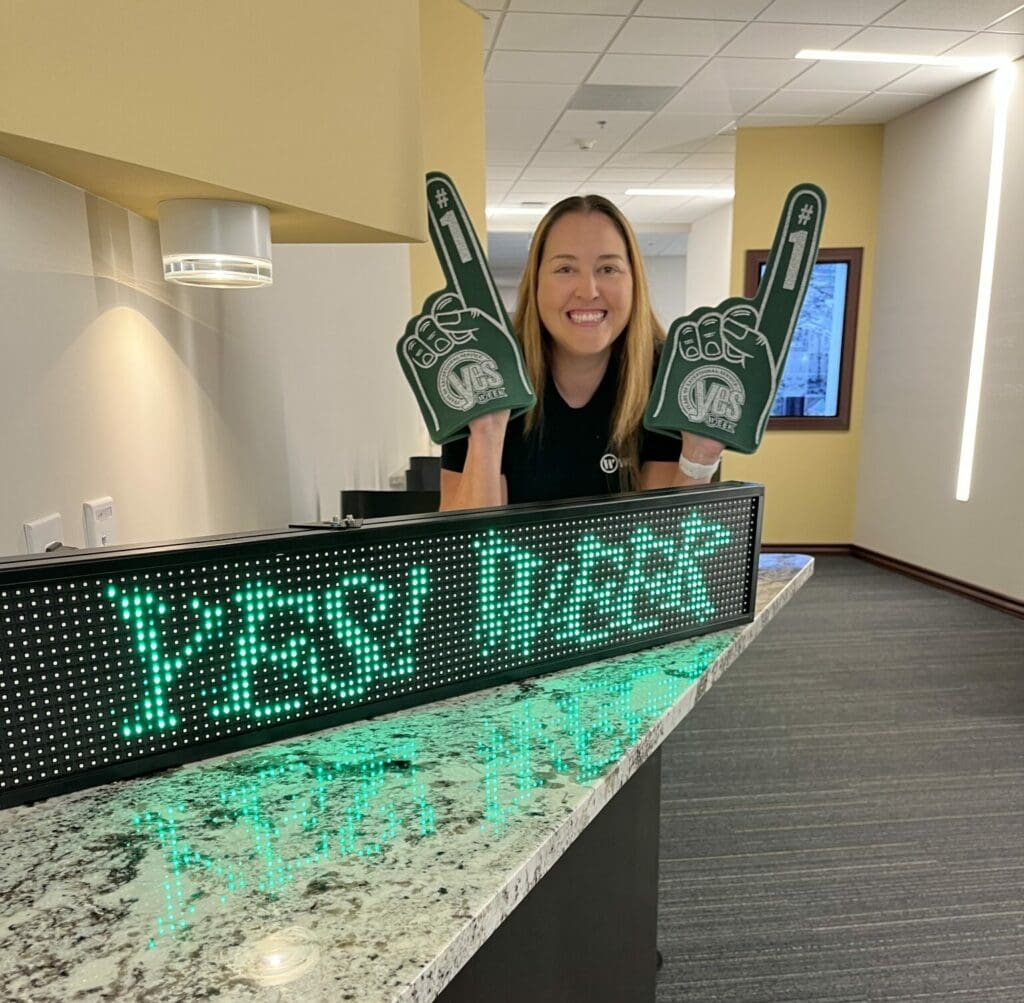 What are 2 apps (on your phone) you CANNOT live without?
Instagram and Amazon
What would be impossible for you to give up?
Music. I listen to music all day long at work, in the car, and at home. I listen to pretty much anything, but I just feel better having something on in the background or jamming out in the car.
Any interesting facts about yourself that you'd like to share?
This will be my 6th year running the Gate River Run in Jacksonville. The GRR is the largest 15 in the nation with over 13k runners in 2022. My family and I do it every year and always have themed outfits.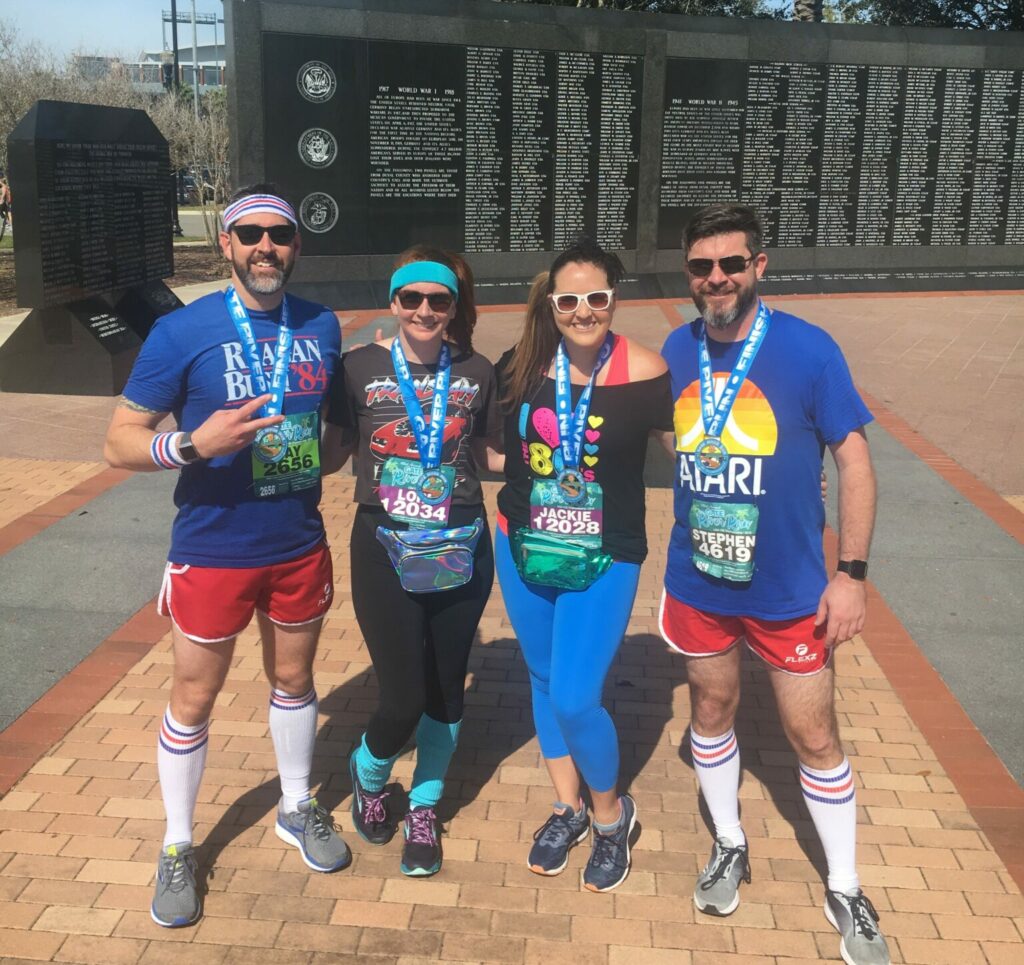 Who or what inspires you?
The goodness in people. When you see or hear the good stories of incredible things or even small things that others do for each other, it just brings a smile to my face and reminds me that there is goodness out there. I always try to be that in my every day.
Everyone at WGI has a story about why they joined the team. What's yours?
I was working at ION Media Networks in HR and knew that wasn't the place for me anymore. As I began looking locally for other jobs, I came across an ad for a Human Resources Coordinator. I interviewed with a couple of folks and knew this was a place that I could grow with. I started in March of 2015 and have been here ever since.
Are you interested in working with Awesome Associates like Jackie? Check out our Careers page to learn more about our company and our current openings!
Learn more
about our
services
You've been searching for a place like WGI. We look forward to meeting you soon.