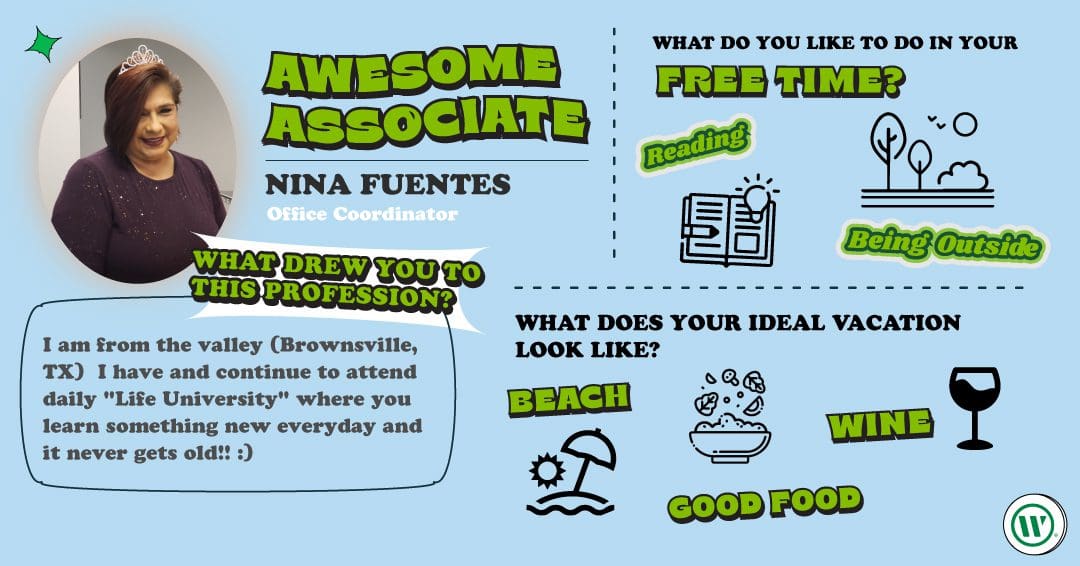 Meet our awesome associate Nina Fuentes, Office Coordinator, located in our San Antonio office. Nina was selected by one of our associates for being someone who "takes care of the staff at the San Antonio office just as if they were her own children, making sure they have everything they need to succeed and feel supported.
She is always planning some fun, unique event to bring the team together and is a huge part of supporting and promoting the awesome culture we have here at WGI. Anyone that has worked closely with Nina already knows how awesome she is!"
We were fortunate enough to get the opportunity to sit down and talk with Nina. At WGI, we know our success starts with our associates and that's why we want to share their awesome stories with you.
Howdy, Nina! Tell us a little bit about where you're from and where you went to school:
I am from the valley (Brownsville, TX) and I am an alumnus of  "Life University".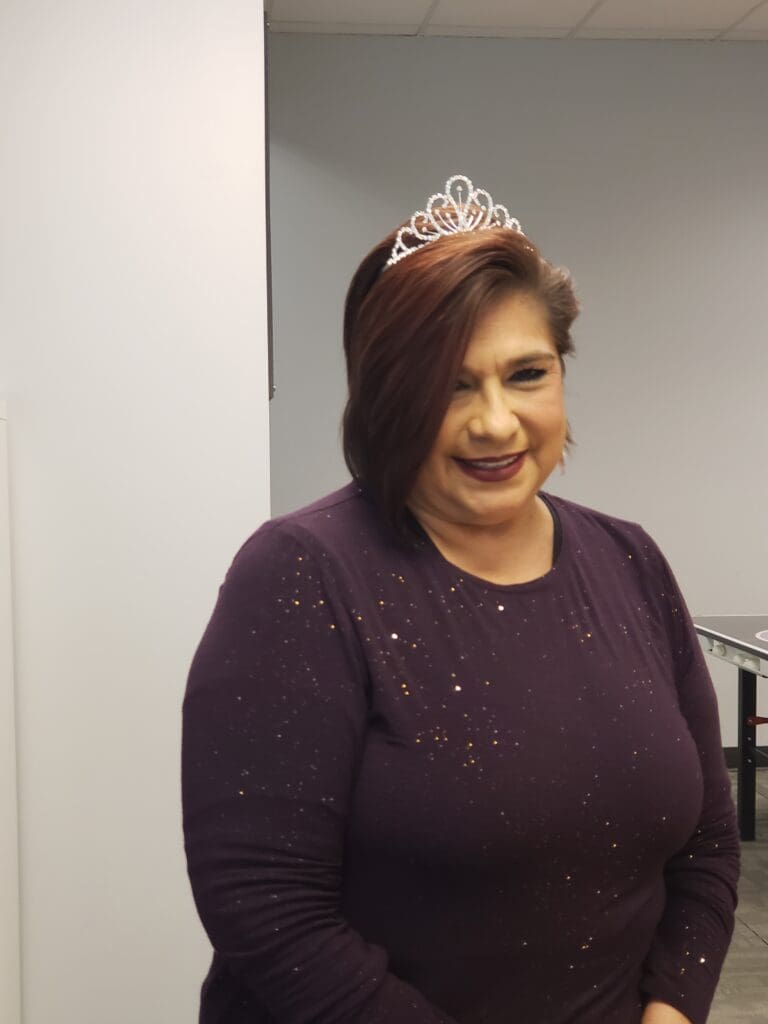 Very cool! So, what drew you to this profession?
Honestly, my background was working with attorneys so, after the departure from my last law office job, I asked in prayer for somewhere that I can make a difference and share my experiences with those around me.
We're glad to have you! What types of projects have you worked on?
I am not an engineer but I am so blessed to hear of all the amazing things my kids (our associates) here in our San Antonio office devote themselves to each day, and to see all the fantastic projects that WGI is involved with is beyond words! So very proud to be working with a great, growing company!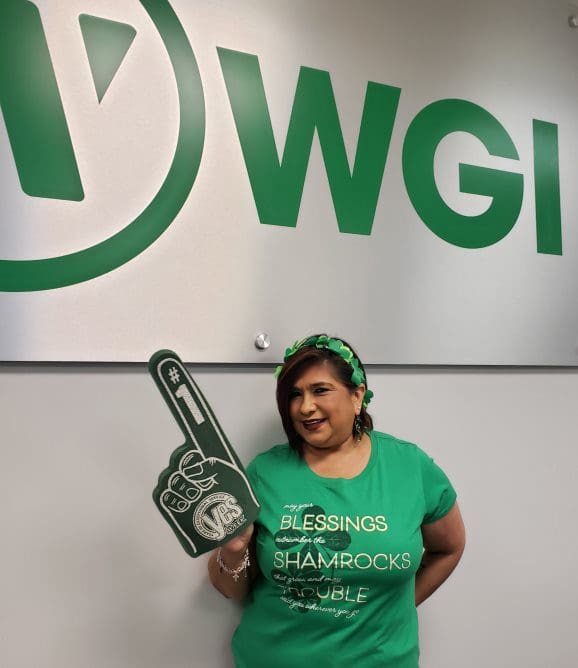 Sounds Exciting! What are you most passionate about in life?
Oh, so many things but mostly making a difference and sharing with everyone how simple it really is to do just that! Sharing something as simple as a smile can make someone's day! A hug can light up a person and start the day on a positive note! Encouragement is one of my gifts and I love to do it! One of my all-time favorite quotes is "people will forget what you said, people will forget what you did, but people will NEVER forget how you made them feel"
That is truly wonderful. What do you like to do in your free time?
I like to read encouraging material and of course my bible. I like being outside on a nice day. I like having lunch or dinner with friends. I like to try new things, not crazy things but new things.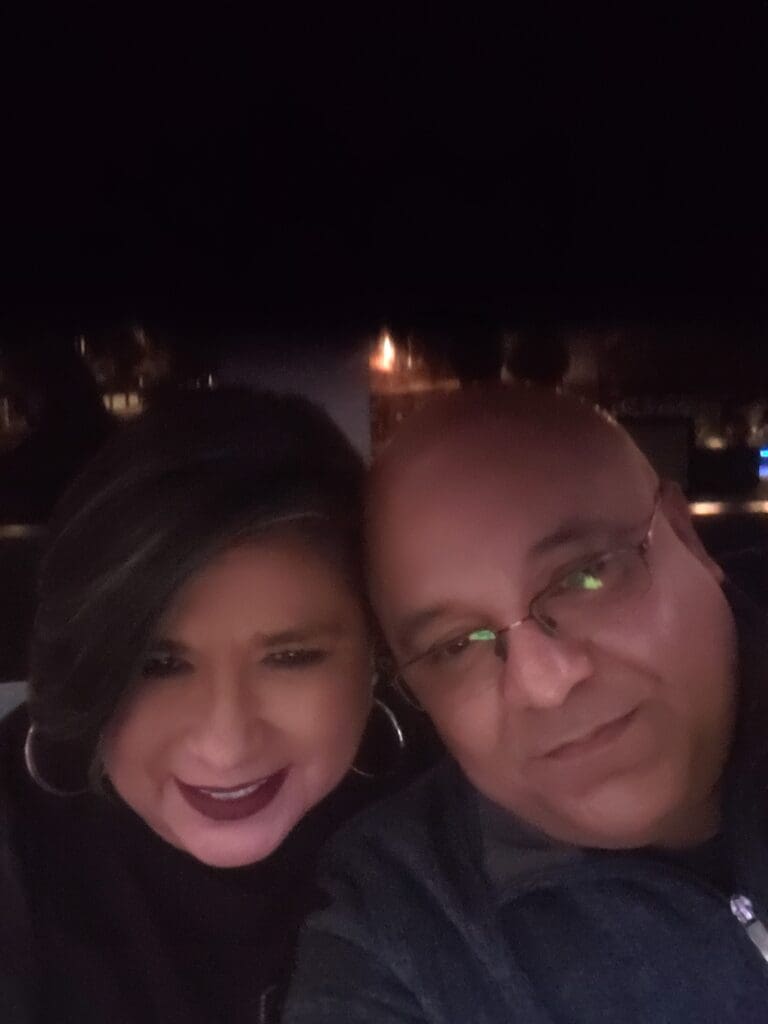 If you could have any superpower, what would it be and why?
I would love to have the superpower of giving people a glimpse at how great and how important they really are. We are so hard on ourselves sometimes, we are usually our own enemy. I would love to let people see how amazing they are even if it's just for a few seconds.
That is so sweet! What does your ideal vacation look like?
Anywhere there is a beach, sand, sun and good food and wine!
If you could have dinner with anybody who has ever lived, who would it be?
There are so many answers to this but if I have to pick one, it would be my mom as I did not get to meet her after she passed away when I was 5 months old. I would probably be the only one talking since I would have so many questions for her.
Very good choice! What are two apps (on your phone) you CAN NOT live without?
Bible App and Google maps
What would be impossible for you to give up?
My bible. Take everything else, but that I NEED!
Any interesting facts about yourself that you'd like to share?
I am a very strong woman especially emotionally! Life has taught me a lot and it continues to do so with every breath I take and nothing surprises me about people. I make a great friend if one takes the time to share. I have a beautiful granddaughter who is a year and a half! I have been married for 21 years to my hubby Joe! I have two rescue doggies!
People that care and show it! People that stop to notice! People that support each other! People that show love instead of just saying it! Actions always speak louder than words!
Everyone at WGI has a story about why they joined the team. What's yours?
Because it was an answer to prayer and I am meant to be here!
Learn more
about our
services
You've been searching for a place like WGI. We look forward to meeting you soon.