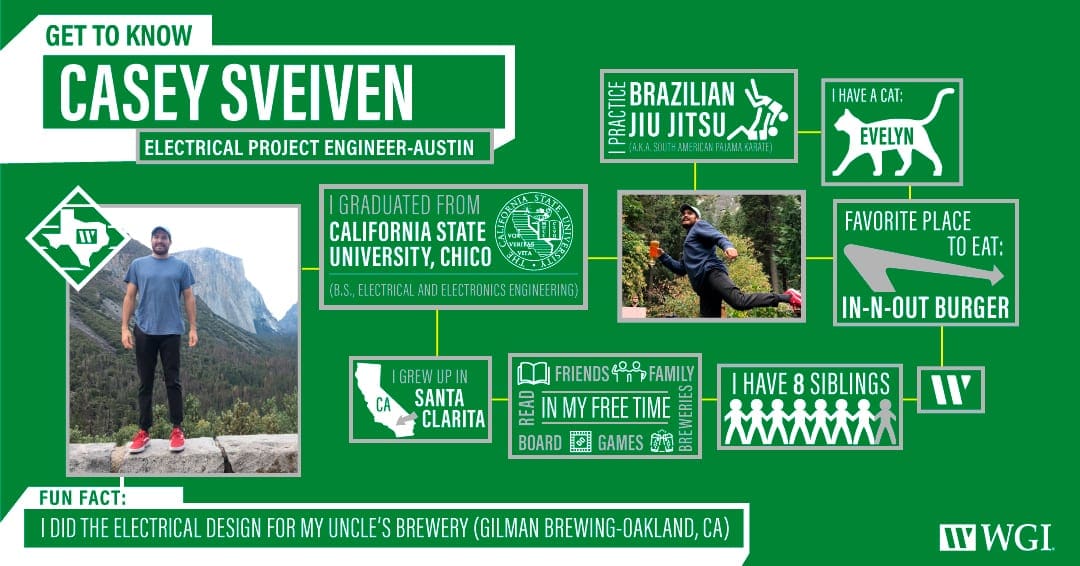 Casey joined the WGI team eight months ago and is part­­ of our MEP Team. At WGI, we know our success starts with our associates and that's why we want to share their awesome stories with you.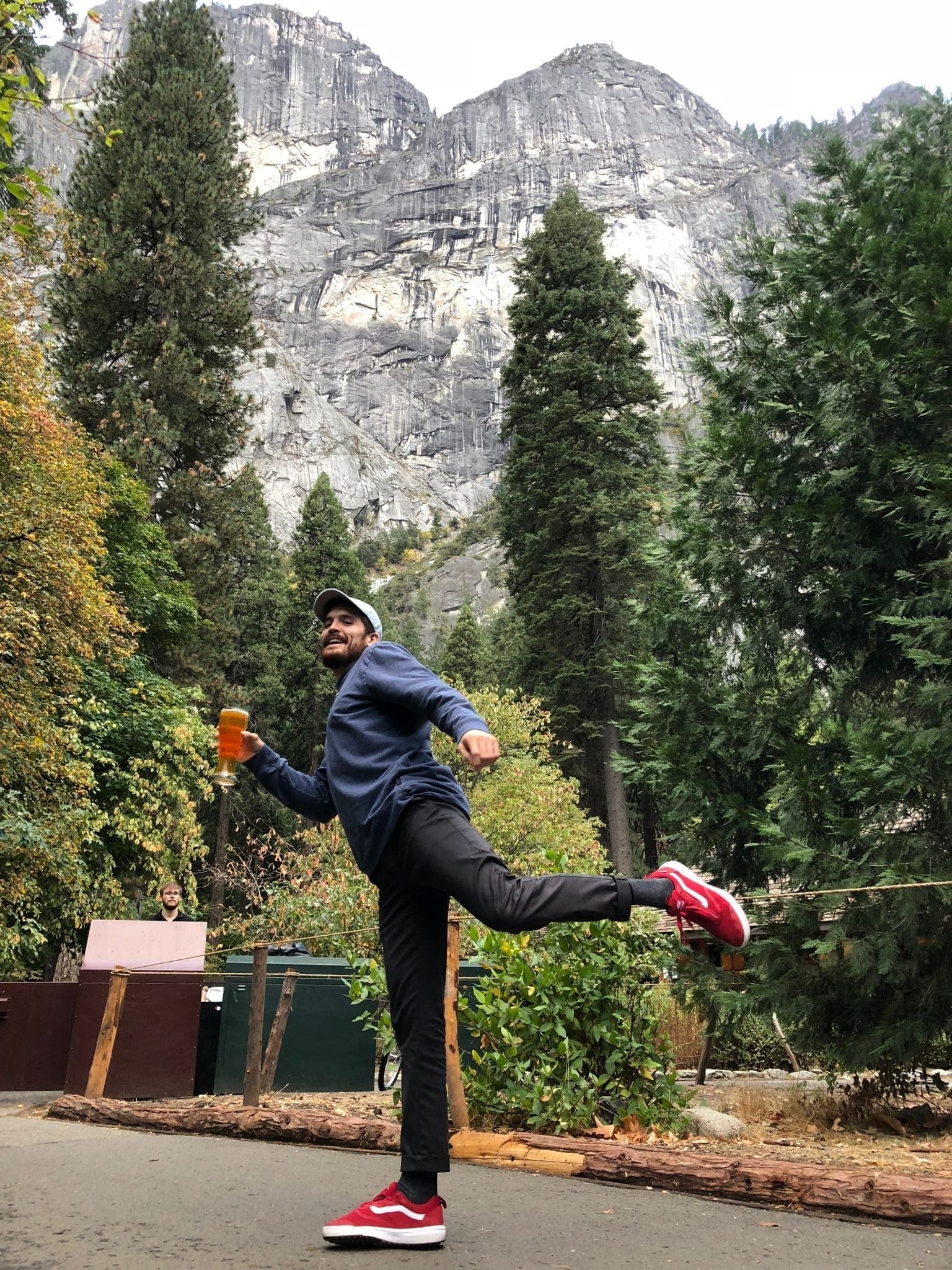 Hi Casey! Tell us a little bit about where you're from and where you went to school. I grew up in Santa Clarita, California. I attended California State University, Chico.
What drew you to this profession? I grew up in a family full of electrical contractors and electricians, so becoming an electrical designer was a great excuse to get them to call me more. I have worked in the field a little, and I have worked as a clerk in the office and warehouse of my father's electrical contracting office. When I took my first internship at an MEP firm before my last year of engineering school, it felt natural and I had a great mentor. I just got to scratch the surface during my summer there and decided to accept their offer the following spring.
What types of projects have you worked on? The majority of my experience is in retail roll-out programs, movie theaters, and tenant improvements. I did the electrical design for my uncle's brewery in Oakland, CA – Gilman Brewing.
Where's your favorite place to eat? In-N-Out
What do you like to do in your free time? I've been training Brazilian Jiu-Jitsu for seven years, I enjoy reading, exploring breweries, playing board games, and spending time with friends and family.
Have you read any good books lately? "The First Law" trilogy by Joe Abercrombie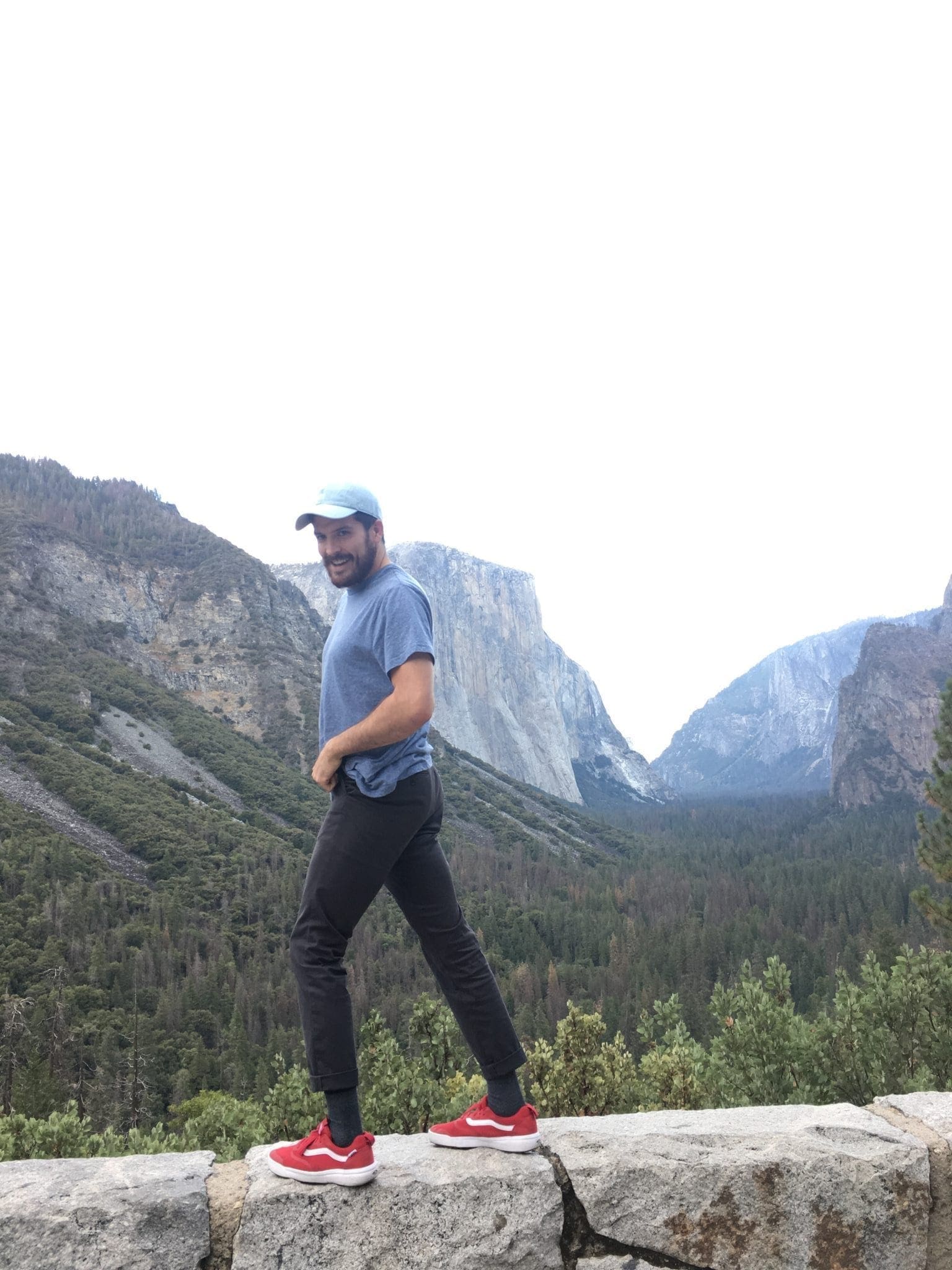 What does your ideal vacation look like? I really enjoy my Southern California beaches.
What was your first job? I was a barista from sixteen years old until I left community college at twenty-three.
Do you have any pets? Yes, a cat named Evelyn
What would be impossible for you to give up? In-N-Out
Any interesting facts about yourself that you'd like to share? I have eight siblings.
Who or what inspires you? Music and podcasts.
Everyone at WGI has a story about why they joined the team. What's yours? I heard great things about the company and wanted to see what I could learn and how I could contribute.
Thanks for your time, Casey. We're happy to have you on the WGI team!
WGI is always looking for exceptional candidates to join our team. For an opportunity to work on exciting projects like Casey, be sure to visit our careers page to learn more.
Learn more
about our
services
You've been searching for a place like WGI. We look forward to meeting you soon.