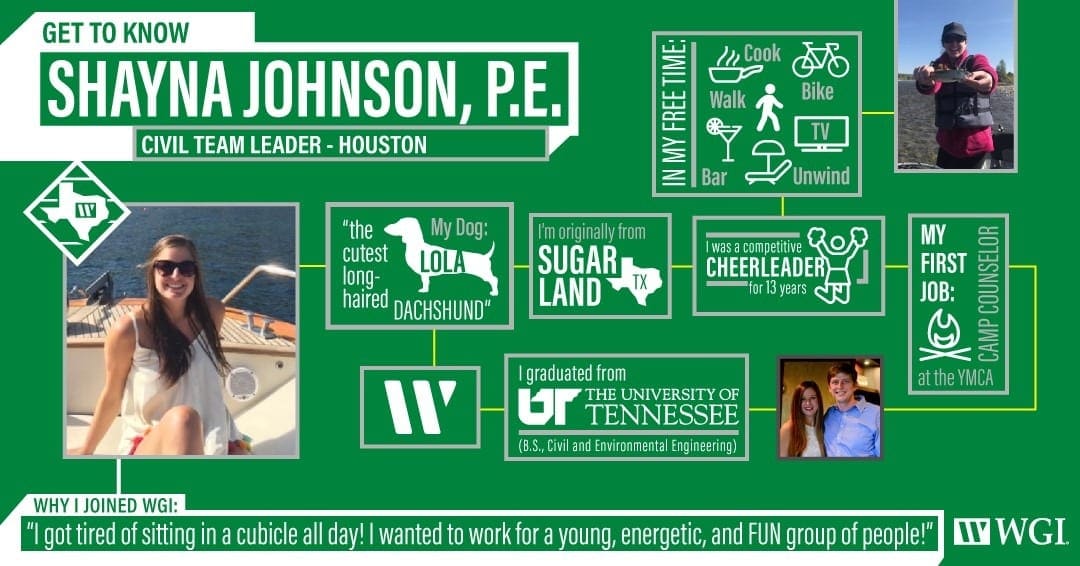 Meet our Awesome Associate Shayna Johnson, a Team Leader in our Houston, TX office. Shayna joined the WGI team five months ago and is part of our Civil Division. At WGI, we know our success starts with our associates and that's why we want to share their awesome stories with you.
Hi Shayna! Tell us a little bit about where you're from and where you went to school. I grew up in Sugar Land TX, and I went to the University of Tennessee.
What drew you to civil engineering? What drew me to the profession of civil engineering is that it's a specialized career that requires me to continue learning.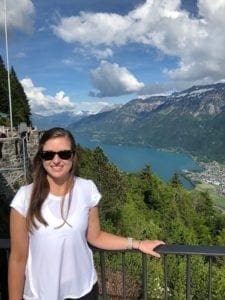 What types of projects have you worked on? I have worked on site and land development projects.
Where's your favorite place to eat? That is an impossible question – Houston has SO many great places to eat!
What do you like to do in your free time? When it is nice…something outside – ride my bike, hang out at a bar, go for a walk. Otherwise, I like to cook, watch TV, and unwind!
What does your ideal vacation look like? Staring at something beautiful with a drink in my hand.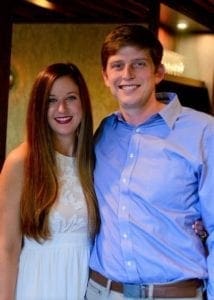 What was your first job? A summer camp counselor at the YMCA.
Do you have any pets? Lola – the CUTEST longhaired dachshund.
What would be impossible for you to give up? Carbohydrates and network TV dramas.
Any interesting facts about yourself that you'd like to share? I was a competitive cheerleader for 13 years.
Who or what inspires you? Being proud of the work I do.
Everyone at WGI has a story about why they joined the team. What's yours? I got tired of sitting in a cubicle all day! I wanted to work for a young, energetic, and FUN group of people!
Thanks for your time, Shayna. We're happy to have you as part of the WGI team!
Learn more
about our
services
You've been searching for a place like WGI. We look forward to meeting you soon.