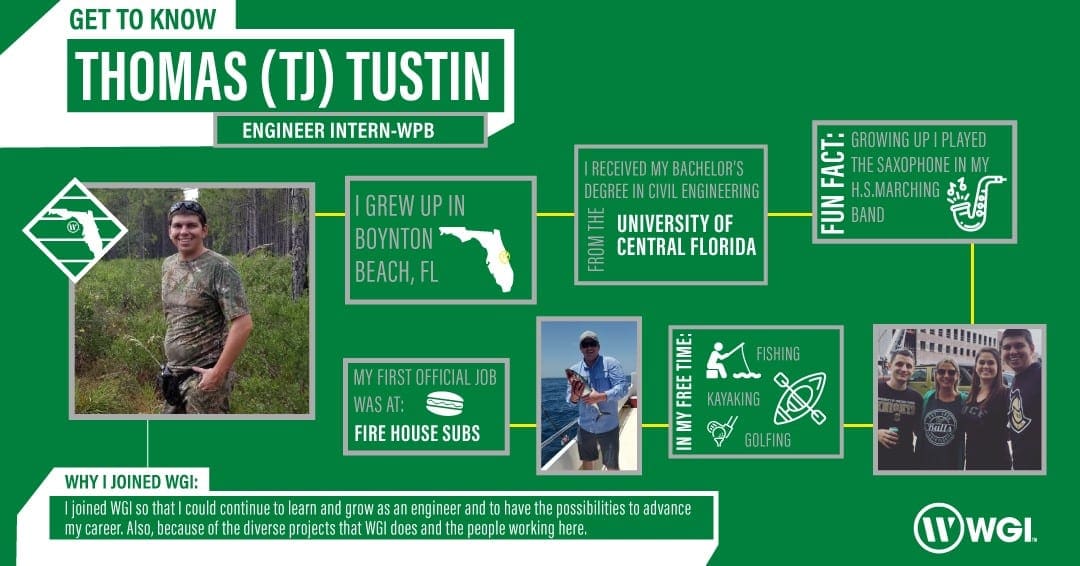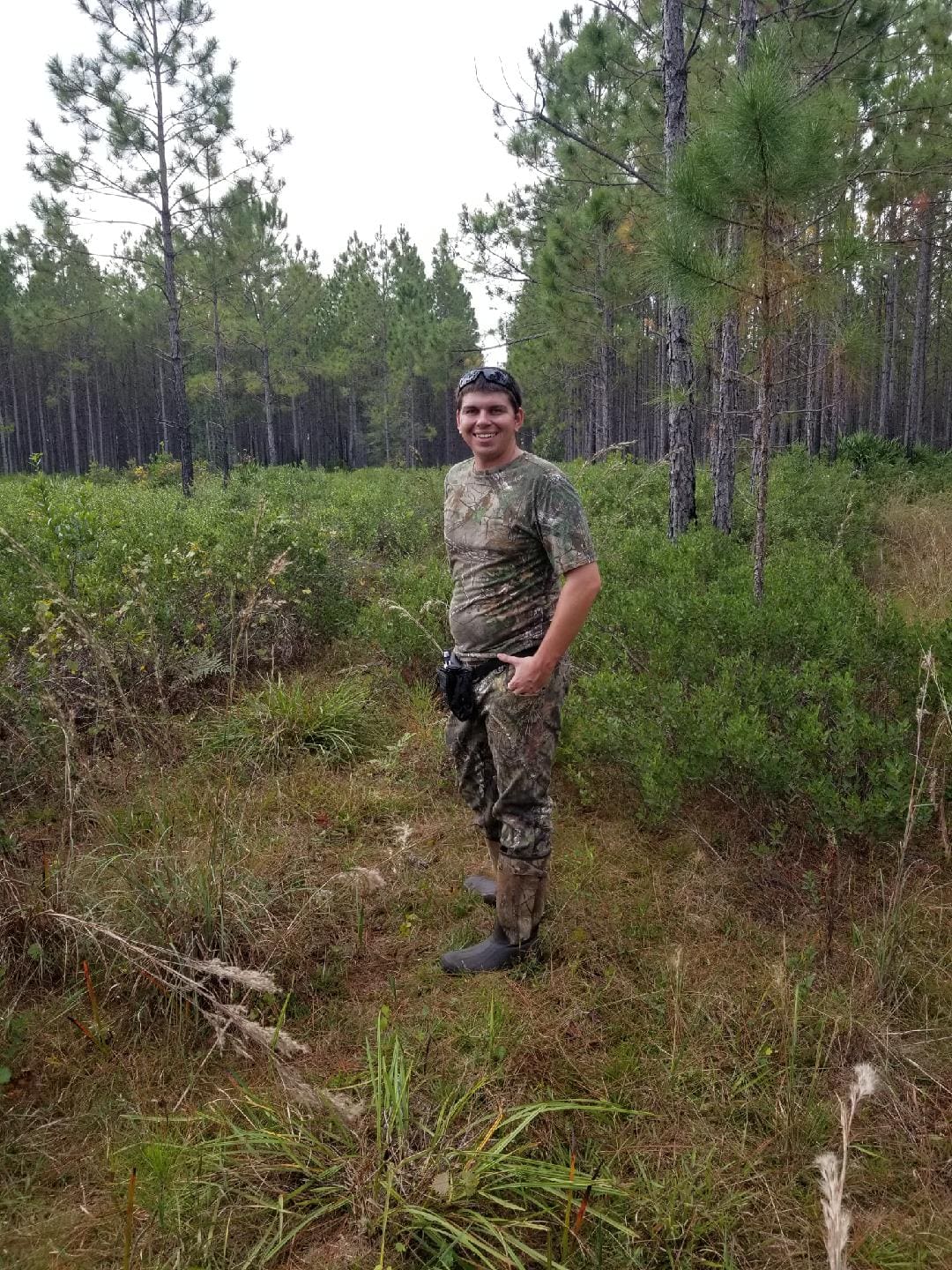 Tell us a little bit about where you're from and where you went to school: I grew up in Boynton Beach, FL and received my Bachelor's Degree in Civil Engineering from the University of Central Florida
What drew you to this profession? I always enjoyed math, building things, and knowing how things work so I knew engineering would be a good profession for me. In college, I had a job in the construction industry that I enjoyed which helped sway me towards structures.
What types of projects have you worked on? I've worked on a high-end residential home, docks, shore stabilizations, a breakwater, and miscellaneous projects for water treatment and electrical plants.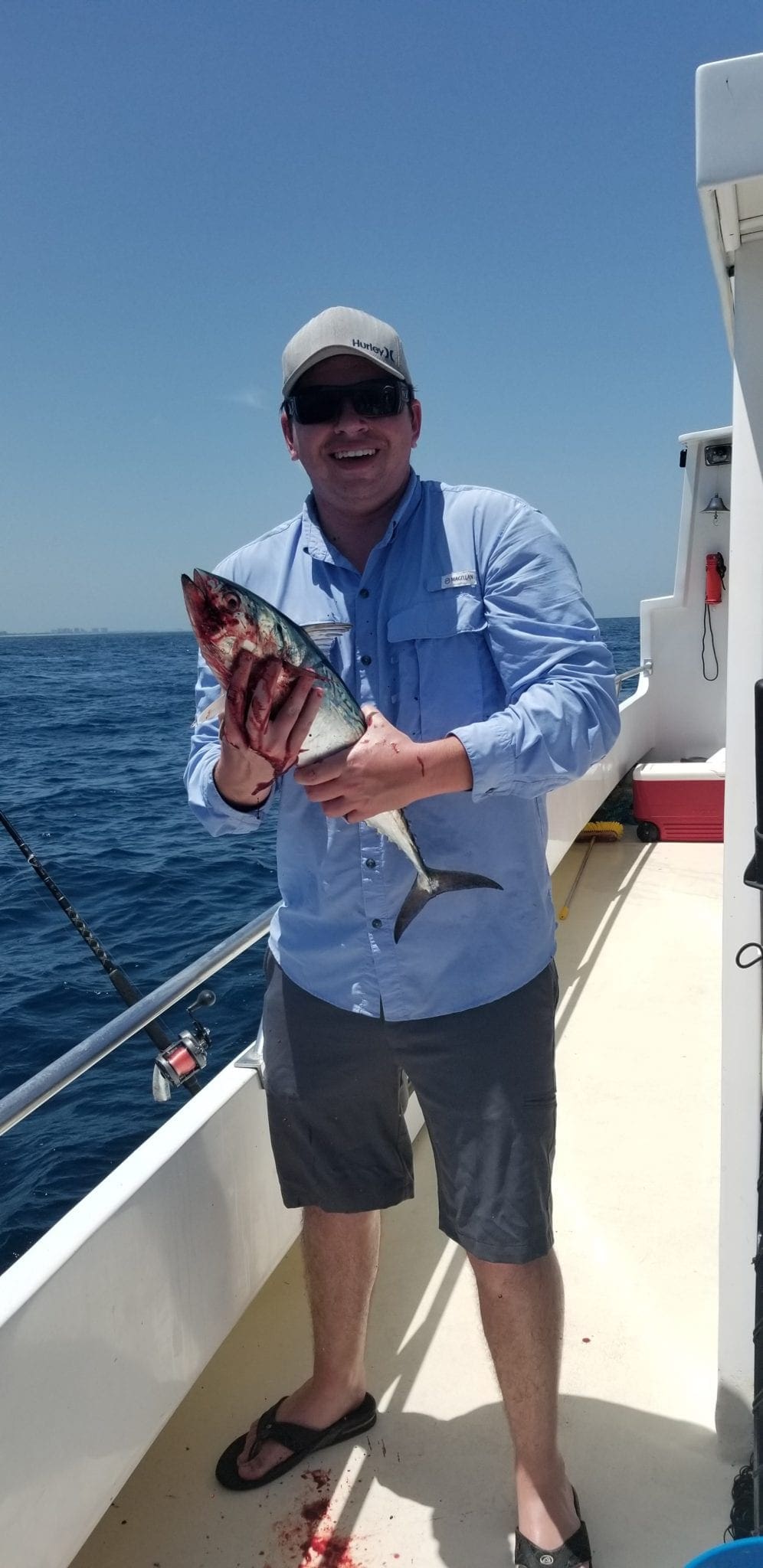 What's your get-pumped song? Monster by Skillet
What do you like to do in your free time? I like to go fishing, hunting, kayaking, and I try to golf.
Have you read any good books lately? The Institute by Stephen King.
What does your ideal vacation look like? An ideal vacation would either be renting a cabin in the mountains or a hunting trip somewhere I've never been.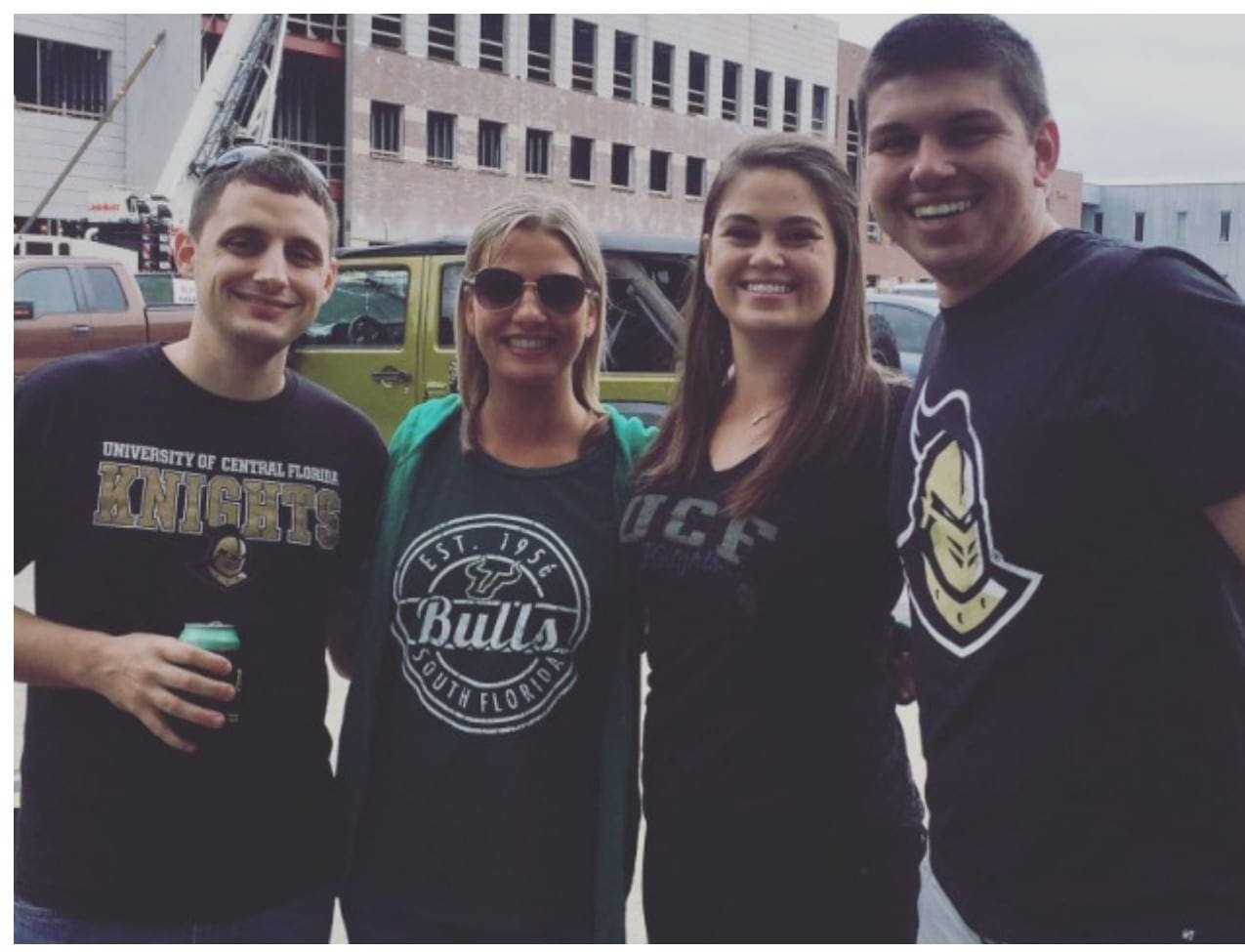 What was your first job? I worked at Fire House Subs.
When I'm creatively stuck, I… Take a break to clear my head.
What would be impossible for you to give up? Food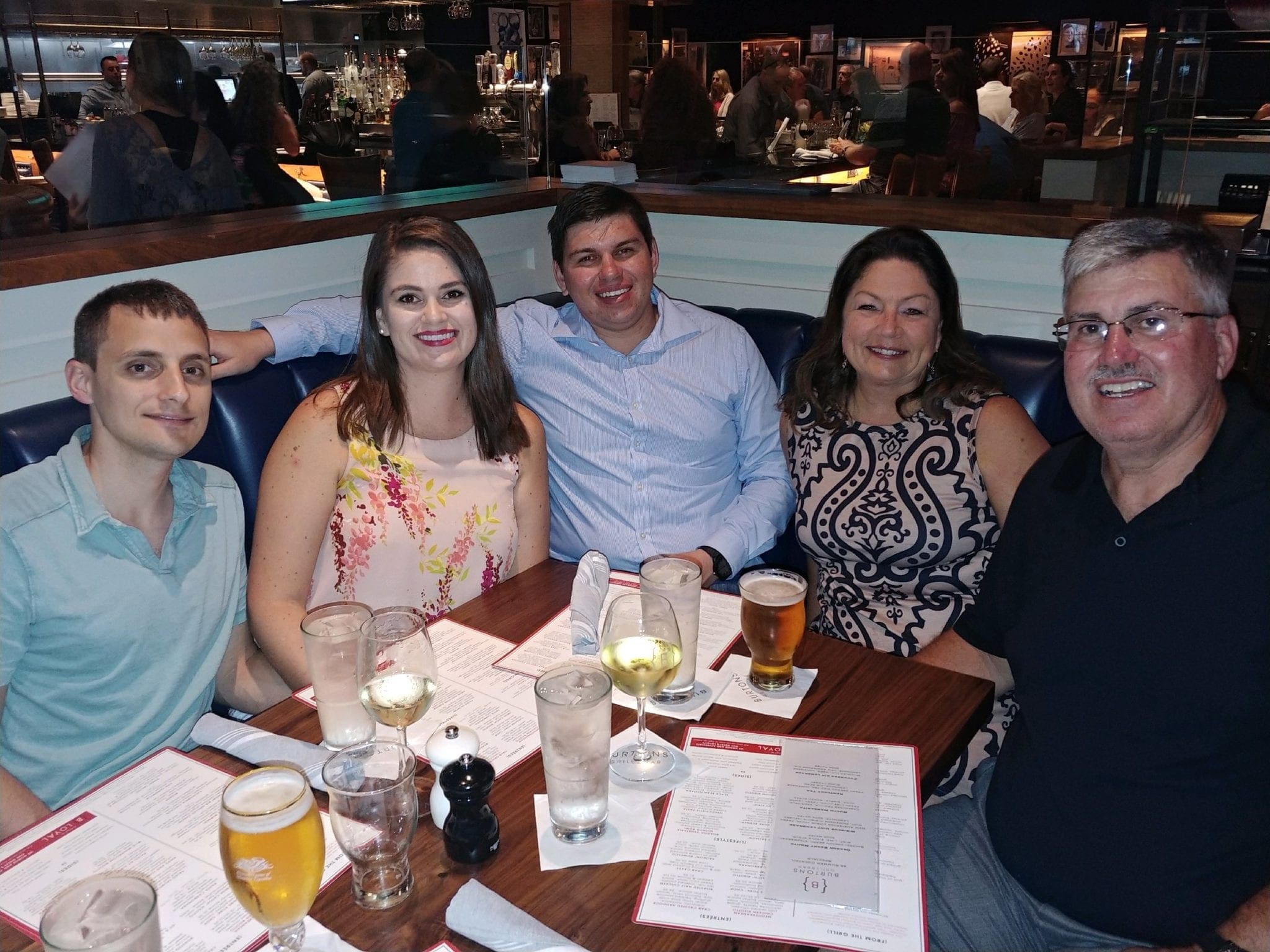 Any interesting facts about yourself that you'd like to share? I used to play the saxophone in my high school marching band.
Who or what inspires you? My parents.
Everyone at WGI has a story about why they joined the team. What's yours? I joined WGI so that I could continue to learn and grow as an engineer and to have the possibilities to advance my career. Also, because of the diverse projects that WGI does and the people working here.
Thanks for your time, Thomas. We're excited to have you as part of the WGI team!
WGI is always looking for exceptional candidates to join our team. For an opportunity to work on exciting projects like Thomas, be sure to visit our careers page to learn more.
Learn more
about our
services
You've been searching for a place like WGI. We look forward to meeting you soon.