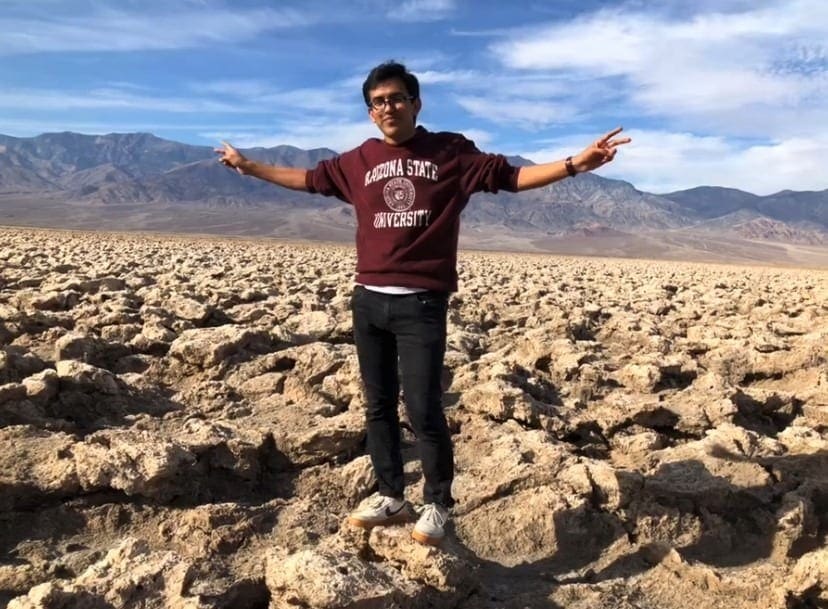 Meet our Awesome Associate Esteban Barboza, a graduate engineer in our San Antonio office who joined our team in April. At WGI, we know our success starts with our associates and that's why we want to share their awesome stories with you.
Hi Esteban! Tell us a little bit about where you're from and where you went to school. I was born in California, moved to Texas for middle and high school, and then went to Arizona State University where I earned my B.S. in Civil Engineering.
What drew you to this profession? Initially I liked architecture and building design which evolved into civil engineering when I realized I had the math capabilities. The big reason I became an engineer was because I wanted to incorporate low Impact Design practices and show that earthen construction homes on a large scale are far more sustainable and energy efficient than typical homes.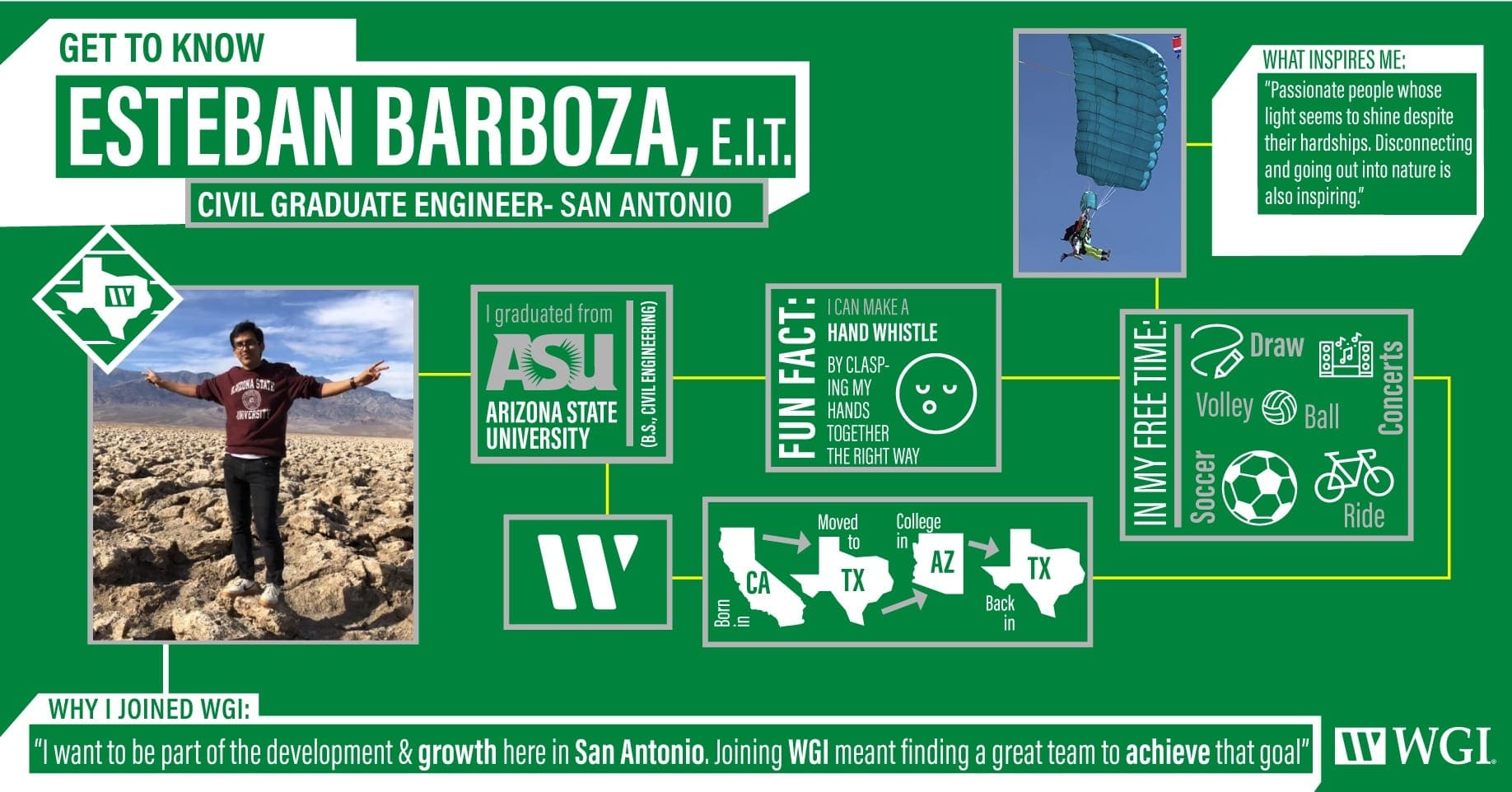 What types of projects have you worked on? I've worked on projects ranging from residential to commercial to public works. The first project I worked on was a parking lot (site dimensions, grading, and hydrology). The last one I worked on before coming to WGI was an intersection near the Toyota plant for the city (pavement markings, hydrology, cost estimate, etc).
What's your favorite place to eat? My favorite place to eat would have to be a local pho spot with a cute host to greet you and amateur drawings of Dragon Ball characters & superheroes hung up on the walls.
What do you like to do in your free time? I like to ride my bike around my neighborhood, play in recreational soccer and volleyball leagues, go to concerts, and draw.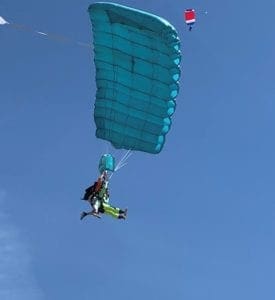 Have you read any good books lately? The current book I am reading is called "Hold Me Tight" by Dr. Sue Johnson which specifically centers around the idea of understanding and being able to articulate your emotional needs beyond the surface level to your partner and vice versa. These lessons can also be applied to family, friends, etc. I recommend it!
What does your ideal vacation look like? My ideal vacation would have to be long to allow for plenty of time to sleep, read, draw, go swimming, play recreational sports, and eat good food. Even better if the weather is sunny with clouds, a breeze, and mid 70s!
What was your first job? My first job was as a weekend front desk receptionist for a RE/MAX.
What would be impossible for you to give up? Me time; my social battery only lasts so long before I need to get away and recharge.
Any interesting facts about yourself that you'd like to share? I can make a hand whistle by clasping my hands together the right way.
Who or what inspires you? Passionate people whose light seems to shine despite their hardships. Disconnecting and going out into nature is also inspiring.
Everyone at WGI has a story about why they joined the team. What's yours? I want to be part of the development & growth here in San Antonio. Joining WGI meant finding a more structured, established work flow as well as a great team to achieve that goal.
Thanks for your time, Esteban. We're certainly happy to have you on the team!
WGI is always looking for exceptional candidates to join our team. For an opportunity to work on exciting projects like Esteban, be sure to visit our careers page at wginc.com/careers.
Learn more
about our
services
You've been searching for a place like WGI. We look forward to meeting you soon.