Joelle McCormack – Electrical Team Leader (Austin)
WGI consistently wins awards — business, industry, trade, and more. Browse
who we serve
and
what we do
, and learn more about this rapidly growing consulting firm.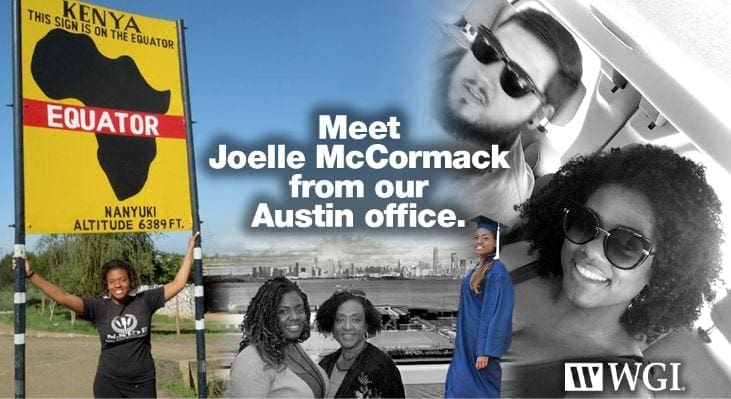 Meet Joelle McCormack, an electrical team leader with the MEP group in our Austin office! Joelle graduated from Penn State University where she earned a Bachelor of Science degree in Electrical Engineering with a minor in Biomedical Engineering.
Her experience includes the design of power and lighting systems for commercial, multifamily, government facilities, military bases, and military educational facilities. Originally from New Jersey, she also briefly lived in Virginia for a year before moving to Austin to leave the cold weather and snow shoveling.
In her free time, Joelle enjoys traveling and soaking up different cultures, especially the traditional food of each country she visits. She has two cats (fur babies!) Kuda and Sparrow. Joelle has just bought a house and is super excited to start doing DIY projects to give it a more personal touch.
Learn more
about our
services
You've been searching for a place like WGI. We look forward to meeting you soon.