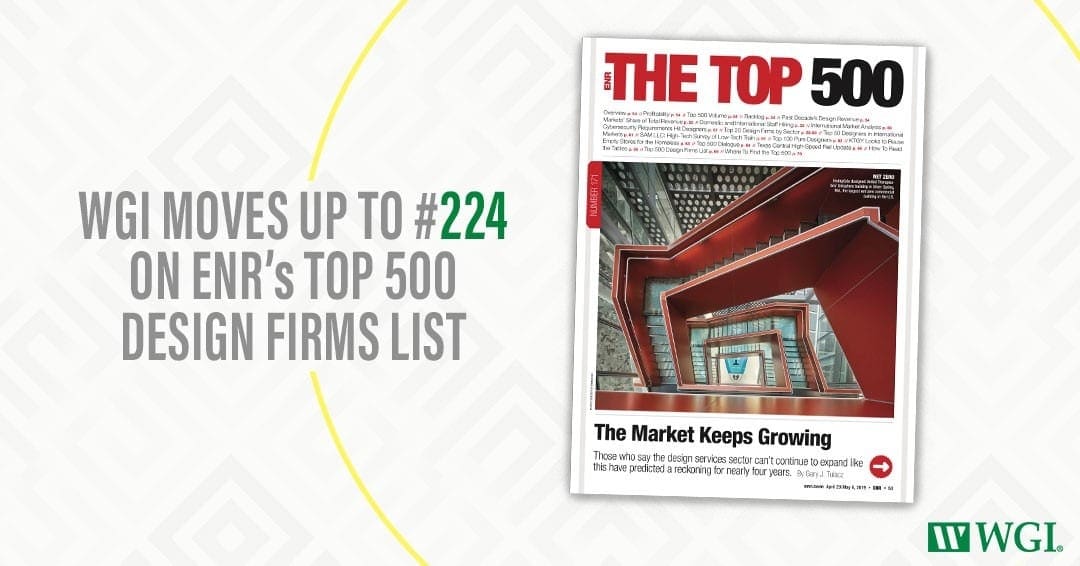 WGI has moved up to #224 on the 2019 edition of Engineering News-Record (ENR)'s Top 500 Design Firms List!
From ENR:
The market for large design firms right now may be the best that it has ever been. There are those who believe that the market growth, which has continued into its 10th year, cannot last and that we are due for a downturn. But people in the industry have been saying that for the past three-to-four years, yet the growth has continued unabated.
See the full list from ENR here and the accompanying article here.
Learn more
about our
services
You've been searching for a place like WGI. We look forward to meeting you soon.