When we started WGI in 1972, we knew that we had to start with what the client needed out of the owner-service provider relationship and work backwards. Today that still means we're honest and transparent with our clients, that we communicate on their terms, and that we do what we say we're going to do. When a client sings our praises, it means our original value proposition is still working.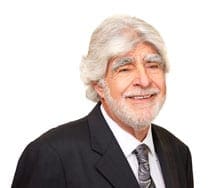 Joel Wantman is chairman emeritus of WGI, the firm he founded after moving to South Florida in the late 1960s. Essentially working alone, he took on a few select land development and surveying projects, all the while gaining a reputation for doing extraordinary work on time and within budget.
Through careful and strategic growth, by the 1980s WGI had offices throughout Florida and more than 150 employees, including his son, David. With the economy and business booming, it seemed like the perfect time for Joel to retire. Yet, in the early 1990s, he decided to return to work, re-establishing connections with past friends, clients, and business partners, and once again started from the ground floor to build a business that delivers exemplary infrastructure.
Joel recruited David back to the business with a goal to build the new WGI and to solidify its position once again as a leader in the design consultant arena. They were awarded the first public infrastructure project they competed for. Then the second. Soon, the floodgates opened and there was no looking back.
Today, as chairman emeritus, Joel Wantman leads corporate initiatives related to company growth and stability. He also stays actively involved on a project-level basis by ensuring clients' needs are being met. His experience over the years includes roadways, municipal projects such as recreational facilities and water and sewer systems, and major residential and commercial projects for private developers.
David Wantman is CEO of WGI, the firm founded by his family in 1972. He has a lifetime of understanding the intricacies of running a consulting firm built upon an unwavering set of values. David's overarching focus is always on preserving and supporting the balance between exceeding client expectations while cultivating WGI's associates' talents. Providing design and management services for more than three decades, he has delivered a variety of infrastructure projects to both the public and private sectors. Prior to joining WGI, David spent 10 years with a national consulting firm.
David serves as an Advisory Board Member to the Herbert Wertheim College of Engineering, the Engineering School of Sustainable Infrastructure & Environment, and the Transportation Institute at the University of Florida, where he received a Bachelor of Science in Civil Engineering.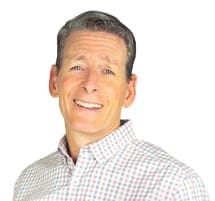 Gregory Sauter, president of WGI, is a founder of Smart City Works, the world's first infrastructure actuator. The firm focuses on accelerating infrastructure innovation and commercialization, bringing to life promising business ideas and helping companies catalyze and rethink civil infrastructure innovation — helping meet the needs of 21 st -century communities and their growing populations. Gregory is also past president and chief executive of Crossroads Advisory, servicing infrastructure and technology companies. He and his team advanced executive leadership and transformative organizational outcomes, while focusing on culture, innovation, ethics, integrity, and authentic leadership.
Gregory has 30 years in the engineering and construction industry and is a Professional Engineer with a Bachelor of Science degree in Mechanical Engineering from the University of Massachusetts, a Master of Science degree in Civil/Environmental Engineering from the University of Alabama, and a Master of Business Administration degree from Rutgers University.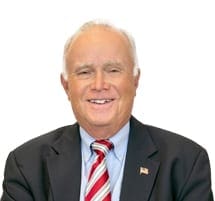 Eric Flicker brings 50 years of increasingly high-level civil engineering experience, with specific on-the-ground skills in civil/sanitary, municipal, and environmental engineering, as well as land surveying, for government, industry, commercial, and land development.
Though the course of a career that began in 1977 after earning both his Bachelor of Science in Civil Engineering and then his MBA from Pennsylvania's Lehigh University, Eric's roster of professional affiliations is impressive. He is past president, past national chair, and/or past director of the American Council of Engineering Companies (ACEC); Pennsylvania Society of Professional Engineers; HWAC/National Association of Engineering/Science Firms Practicing in Hazardous Waste Management; Engineers Club of Philadelphia; Philadelphia Engineering Foundation; American Society of Civil Engineers (ASCE, Philadelphia section); American Council of Engineering Companies; Habitat for Humanity, Delaware Valley; and Philadelphia Education Fund.
Eric was honored by the American Council of Engineering Companies, Pennsylvania, with the Distinguished Order of Merit; the American Society of Civil Engineers (ASCE Philadelphia section) Civil Engineer of the Year; Delaware Valley Engineer of the Year; and Engineering New Record's Marksman.
His lengthy list of representative experience includes the areas of sewage collection and treatment; municipal roads, bridges, and parking; landfills; environmental engineering; site and civil engineering; and project financing and funding support, running the gamut from project design to project management, from serving as a principal engineer to a position as CFO, and now Senior Consultant, of Pennoni Associates Inc., Eric is a true engineering, "Jack of all trades." While his involvement in the day-to-day practice of engineering provided him years of satisfaction, it is his continued work promoting the profession that is his proudest accomplishment.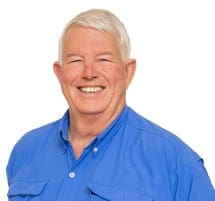 Charlie Geer is a client executive and a senior vice president with Greyling Risk Consulting and Insurance Brokerage. Charlie has 40 years of experience working for engineering and construction firms in various roles related to managing risk, and is a frequent speaker and author on a variety of engineering and risk management topics.
Prior to joining Greyling, Charlie was a senior vice president/principal owner of Kimley-Horn and Associates, Inc. Among his many roles at Kimley-Horn, Charlie served as quality, liability, and risk manager. Before becoming risk manager, Charlie served as the civil engineering division manager for Kimley-Horn. Prior to joining Kimley-Horn, Charlie was a project manager for major design-build, engineering, and construction companies completing major projects nationwide and internationally.
Charlie is a Fellow of the Florida Engineering Society, a Fellow in the American Council of Engineering Companies (ACEC), past state president of ACEC-Florida (FICE), past chair of both the ACEC National Transportation Committee and Risk Management Committee. He is a member of the Board of Directors of the Florida Engineering Society. He also serves on the Dean's Advisory Board and the Civil Engineering Advisory Board for the University of Florida College of Engineering.
Charlie received a Bachelor of Science in Civil Engineering from the University of Florida in 1976 and an MBA from the University of Houston in 1980. He is a registered professional engineer in Florida, Georgia, and Texas.