WGI is a dynamic organization with opportunities nationwide for engineers, land surveyors, landscape architects, environmental scientists, and architects. At WGI, your professional interests are our attractions. Achieve your professional development goals alongside associates who are inspired by their shared passions.
Tampa, Orlando, Tallahassee, FL
Ft Lauderdale, FL, West Palm Beach, FL, or Austin, TX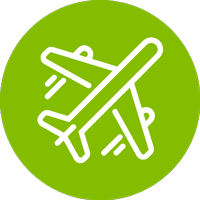 Time to Recharge
In addition to several paid holidays, you will accrue paid time off in your Personal Leave Account (PLA) – essentially a "checking account" of time off that you can carry over to the next year!
The following are offered to benefit the personal, professional, and financial wellness of our associates: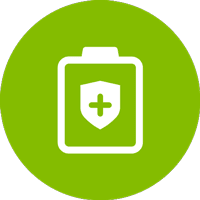 Just in Case
We have partnered with leading insurance companies to offer the best medical, dental, vision, life, short-term and long-term disability policies available.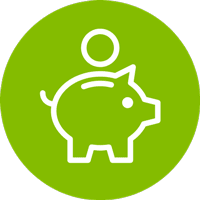 Plan for Retirement
You can participate in our 401(K) retirement savings plan, and we'll match up to 50% of your first 6% of contributions.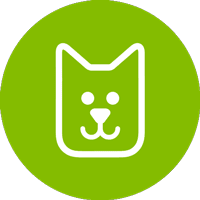 We Love your pets, too!
WGI offers coverage for your pets through the PetAssure Veterinary Discount Plan.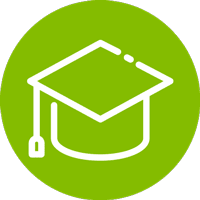 Keep Learning
WGI believes in continuous learning and development. We provide educational assistance, training, and opportunities to attend conferences. In addition, we'll pay for your professional licenses and membership to professional organizations.
Have you recently graduated or are you looking to gain real-world experience before you graduate?
WGI's Success Starts with our Associates
Meaningful Opportunities For Growth
WGI supports its associates with meaningful opportunities for growth and career development. In addition to working with our creative and ambitious clients & co-consultants, WGI associates contribute to our very skilled and innovative project delivery teams located in our offices throughout the country.
Associates are encouraged to bring their ingenuity for developing solutions within our climate of strong teamwork. We appreciate the contributions of each associate and you can expect encouragement, mentoring, and rewards for both individual and team contributions while working toward our successes. You will grow your professional career in ways that are aligned with your passions.
Improving Our Communities
At WGI, we strive to nurture an extraordinary work ecosystem for our associates, clients and co-consultants who are collaboratively shaping and improving the communities in which we live, work, and play.
WGI strives to acknowledge, support, and celebrate the differences in all those working in partnership with us, with the goal of creating an environment where each individual feels accepted and respected. The DEI committee focuses on supporting WGI as an employer of choice where diversity, equity, and inclusion of every associate is respected, and an organization where associates can bring their full selves to work.
You'll join forces with the professionals on the WGI team for two primary reasons – our entrepreneurial approach to running our company and the career growth opportunities which our approach provides.
WGI is a dynamic organization with opportunities nationwide for engineers, land surveyors, landscape architects, environmental scientists, and architects.
WGI is always looking for exceptional candidates to join our team.
An Equal Opportunity Employer. All qualified applicants will receive consideration for employment without regard to race, color, religion, sex, sexual orientation, gender identity, national origin, or protected veteran status and will not be discriminated against on the basis of disability.