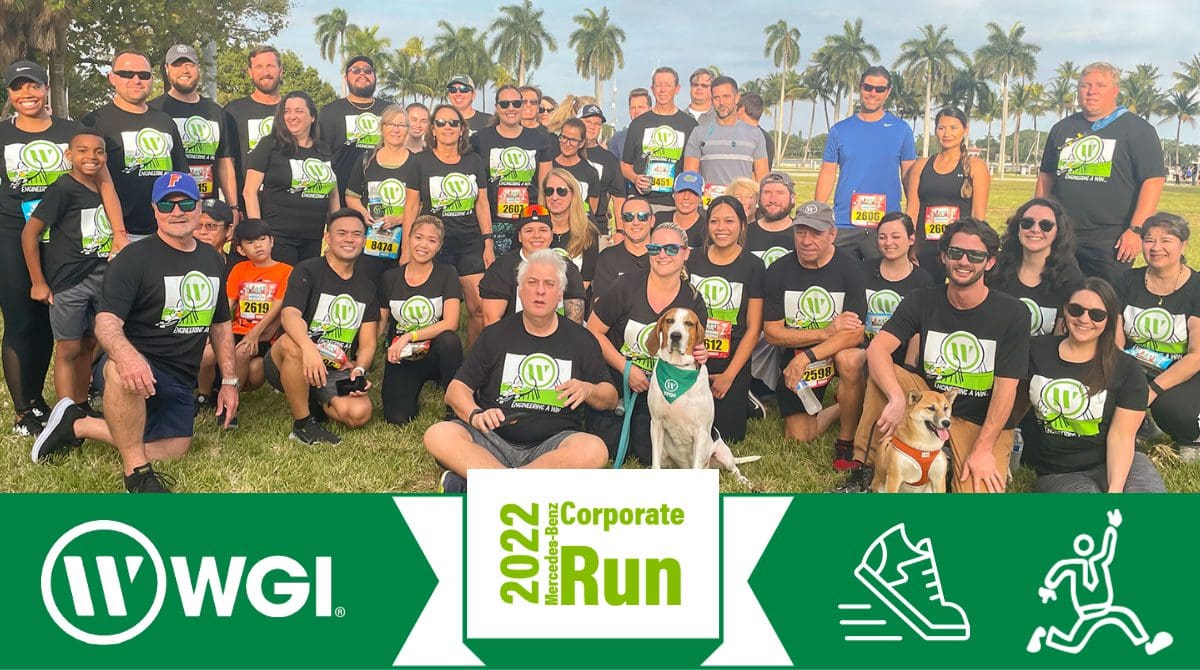 WGI associates from the Ft. Lauderdale and West Palm Beach, FL offices were excited and ready to compete this year in the annual Mercedes Benz Corporate Run!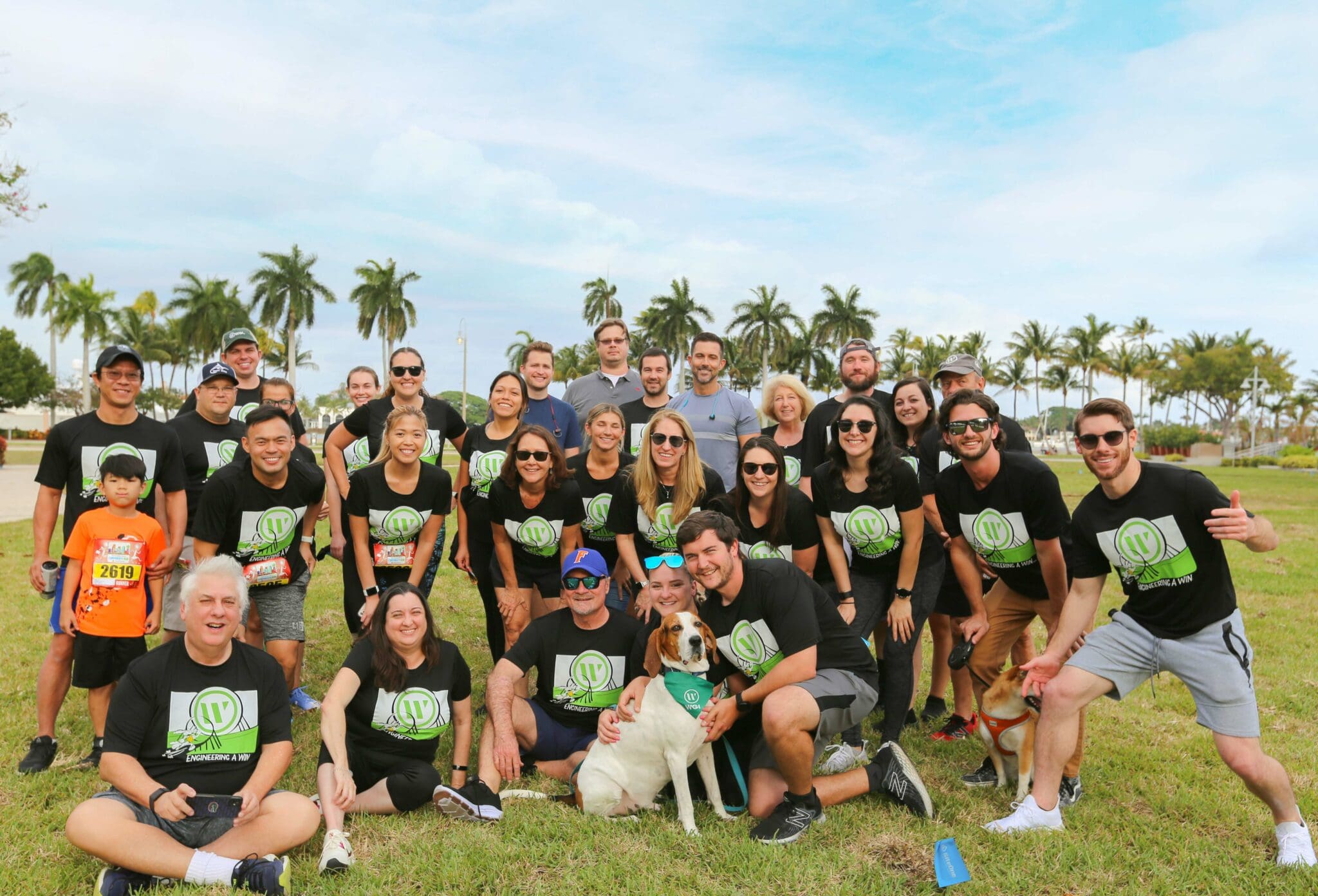 Our team showed out with a total of 80 runners participating in the races this year, all of whom were dressed in their sweet custom "Engineering a Win" t-shirts.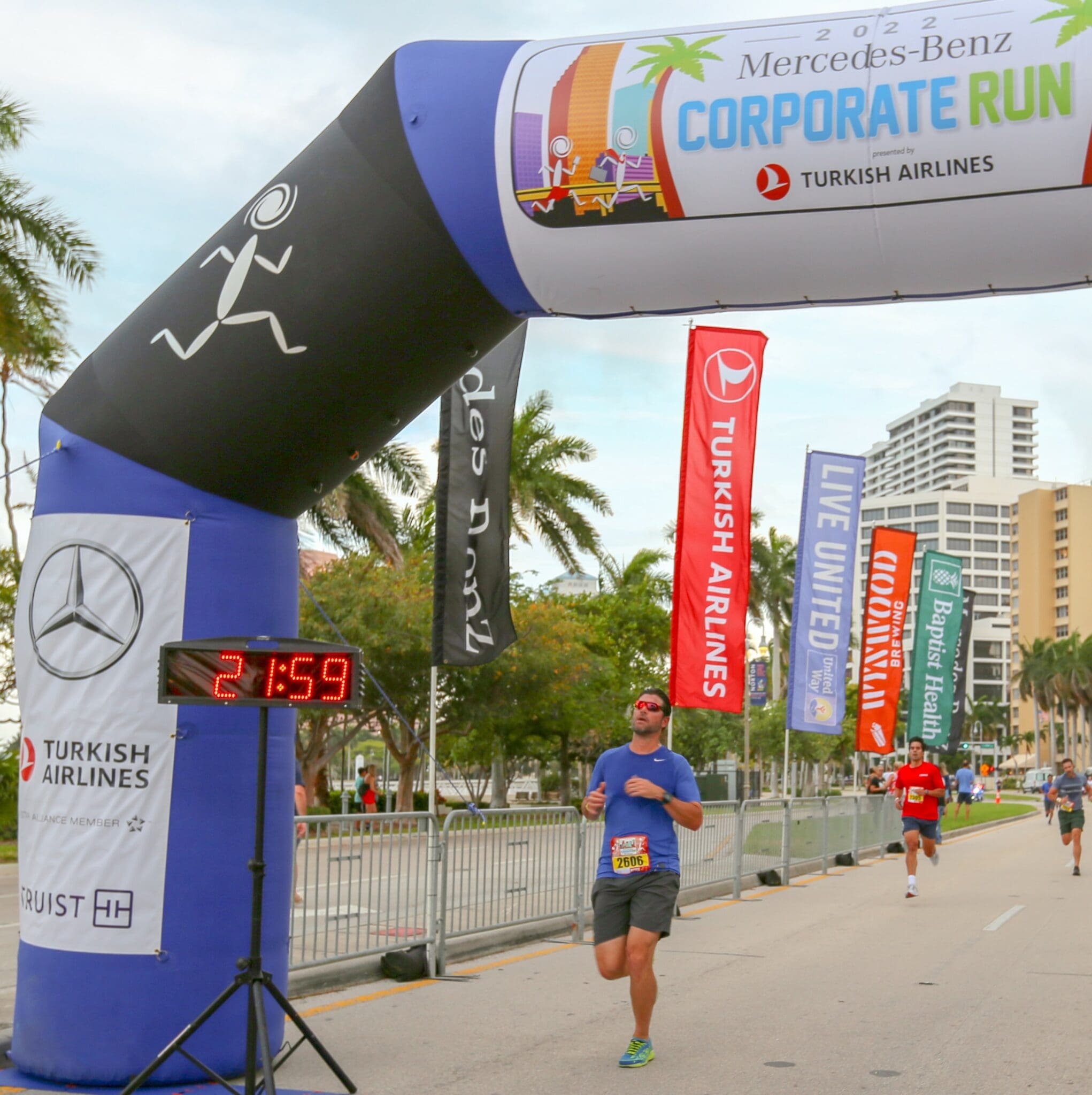 Eric Matthews was the fastest WGI runner for the third consecutive year finishing with a time of 21:53 which is also good for the 11th best time in the entire race. Number 11 on the track but number 1 in WGI's hearts, way to go Eric!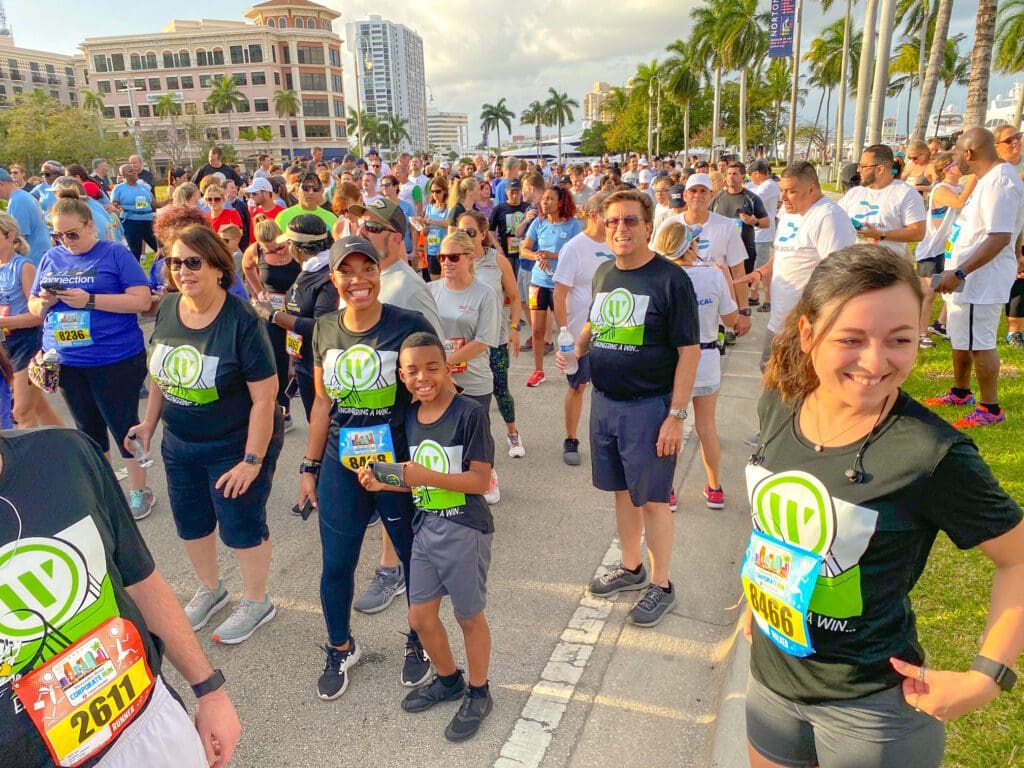 Valeria Quintanilla finished with a time of 28:49 placing first amongst WGI's female runners and 98th overall. Congratulations Valeria!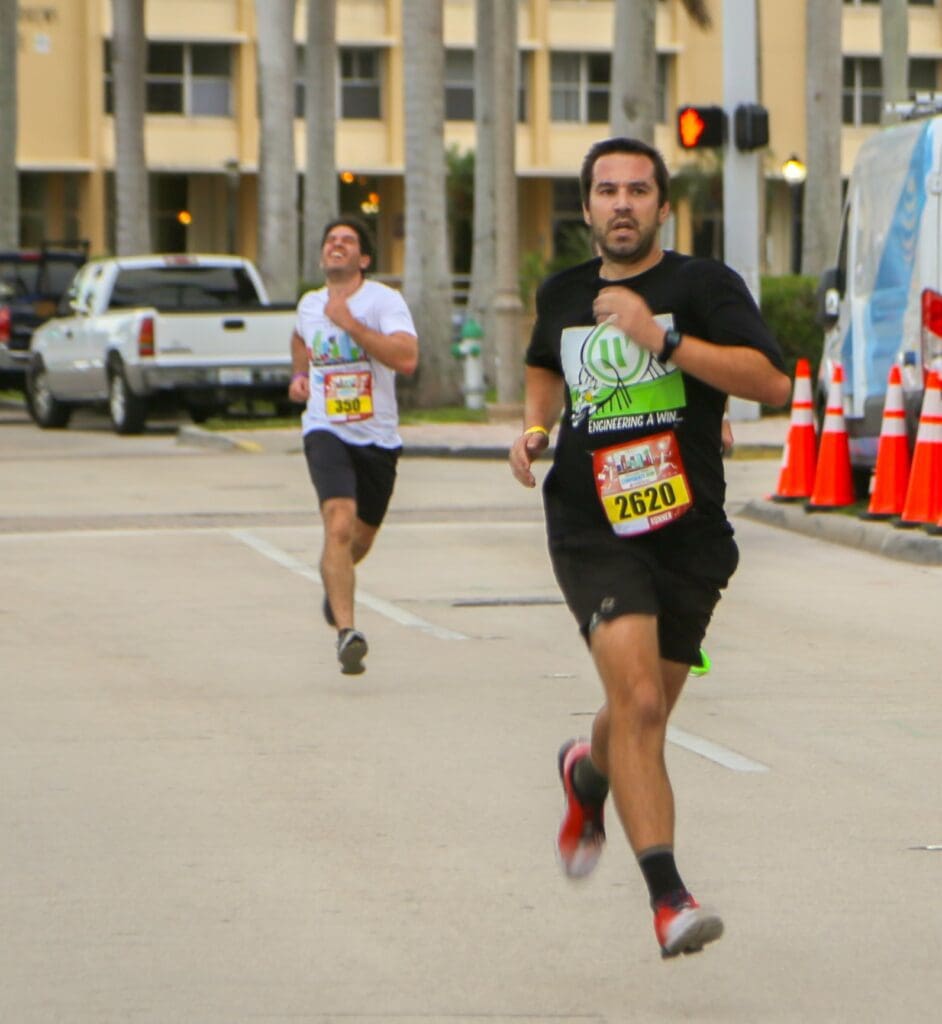 Robert Winslow, PE was our only associate to compete in both the West Palm and Fort Lauderdale races.
Rob improved on his run time from last year by cutting it down an astounding 22 minutes and 7 seconds! Talk about impressive!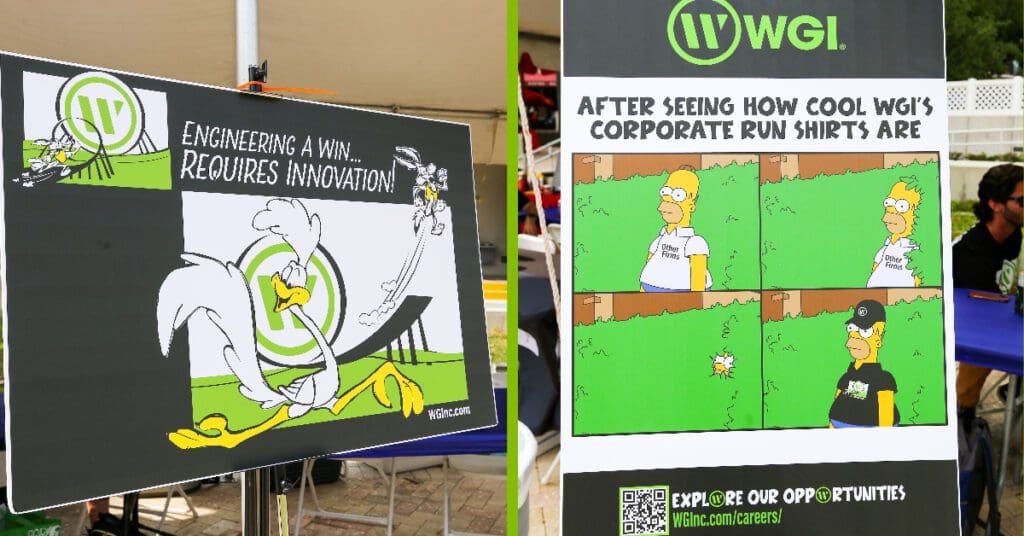 As usual, WGI's Creative Team came up with multiple highly creative designs for our custom t-shirts and booth posters.
However, this year they added an innovative digital touch to the t-shirts which featured a real-time animation that is only visible when viewing the imagery on your smart device after scanning the QR code at WGI's booth. (See video below)
Not only did the image animate when viewing the design on the poster, but also when fixated on anyone wearing our t-shirts! Now that's pretty cool.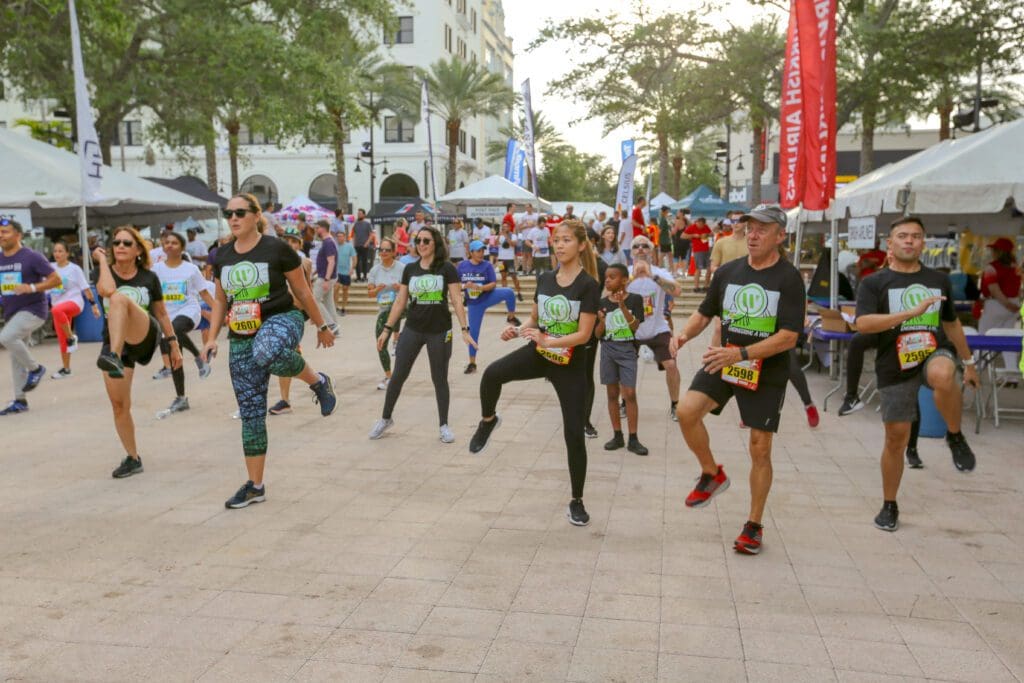 Congratulations to all the participants who committed to greatness this week and pushed their bodies to the limit! We can't wait to get back out there next year and take it to another level!

Check out our highlight video featuring all the awesome content we captured at this year's event in the video below!
If you are looking to join a fun, innovative, and growing team with amazing culture then visit our careers page and check out our career opportunities!
Learn more
about our
services
You've been searching for a place like WGI. We look forward to meeting you soon.