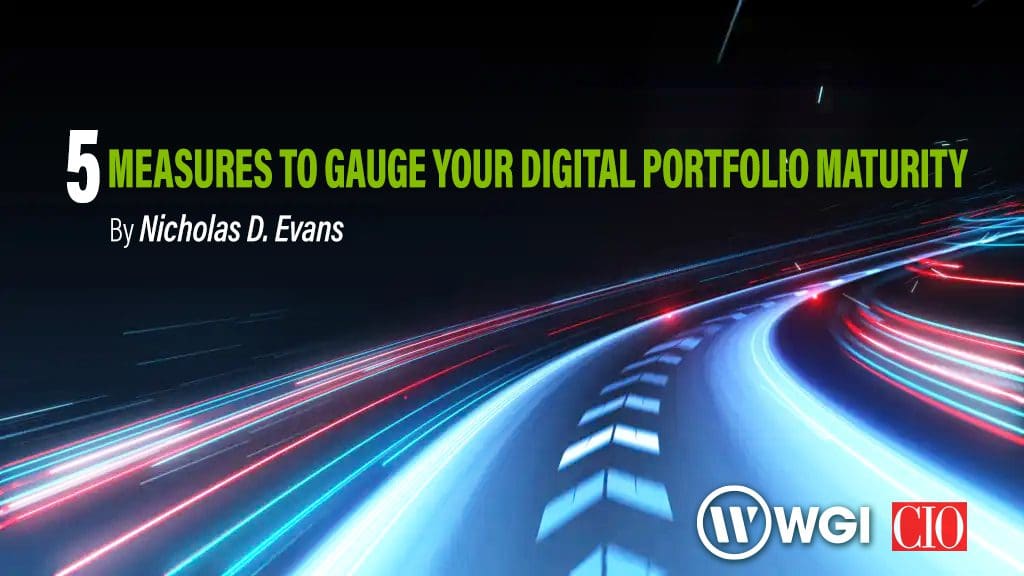 By Nicholas D. Evans
High-tech firms and software companies are highly digitized by nature. Yet several industries are still undergoing a transformation journey, which includes digitally enabling client-facing product and service portfolios.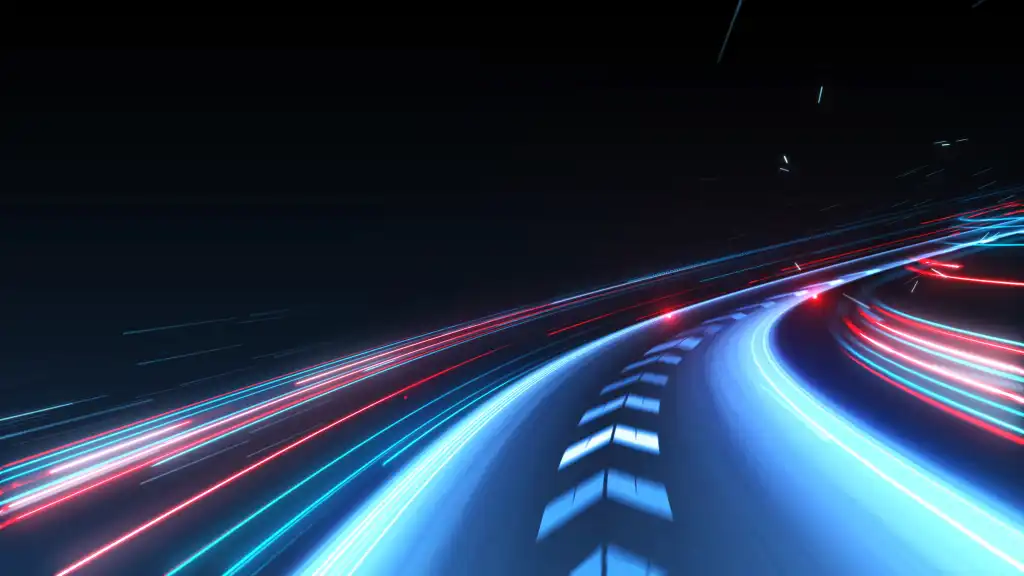 The motivations to digitize client-facing solutions vary but are often both push and pull: a push from your organization to grow revenues, gain competitive advantage, and further differentiate products and services, and a pull by the market looking for the latest technologies such as AI/ML, AR/VR, and digital twins for immediate business benefit.
When WGI and Columbia Universities' Global Leaders in Construction Management polled over 570 end users about strategic technology trends they saw having the most business impact on the infrastructure industry in 2023, they cited AI and ML at 32%, augmented and virtual reality (AR and VR) at 13%, and 3D printing at 12%.
When setting goals and measuring progress, it often helps to assess the current state of the digital portfolio in terms of how digitally-enabled it is today, as well as to define the future vision in terms of the organization's digital ambition. The future vision may be 100% digital or a lower, but more practical, target based on the mix of actual products and services being delivered.
If we take the architecture, engineering, and construction (AEC) industry as an example, the level of digitization will clearly vary by division or department. Since it deals with high-tech data acquisition, via LiDAR, photogrammetry, and other means, the geospatial division will likely be more digitally enabled in its current state than other divisions, and may have a strong appetite (and strong client appetite) for further digitization.
When thinking about digital portfolio strategy and the maturity of the portfolio, some common questions from the senior leadership team may include: What percentage of our portfolio is digitally enabled today? How often are we refreshing our portfolio and introducing new products and services? What percentage of our portfolio is leveraging data analytics to help improve decision making and monetize our data? What percentage of our portfolio is leveraging automation and AI and ML to take the grit out of the system and deliver intelligent insights? What percentage of our portfolio is delivered in a SaaS model for annuity revenues?
To assess the current state as well as to plan the future vision and target outcomes from a portfolio innovation perspective, here are five measures of digital enablement to aid your digital portfolio strategy:
% digital enablement — The percentage of your portfolio that's digitally enabled, and how you define it is up to you. One approach is to include anything that's over 50% digital in terms of the overall process, workflow or service offering under consideration. In this case, there may still be manual elements involved, but the process is at least half-automated.
% refresh rate — The percentage of your client-facing portfolio that's been introduced within the last three to five years and is also known as a vitality index. It provides a sense of how you're maintaining your portfolio and keeping it up to date with market demands. This is a valuable because it gives a sense of new products and services in addition to existing services becoming digitally enabled.
% leveraging data analytics — The percentage of your portfolio that leverages data analytics to improve internal processes and decision making, or to help further monetize your data from a client perspective. This is valuable because it can augment your data strategy and apply analytics on top to further enhance its business impact and monetary value.
% leveraging automation, AI and ML — The percentage of your portfolio that leverages automation and AI and ML to improve efficiencies and provide intelligent insights. As AI and ML become embedded within most software applications, this percentage will increase naturally over time even without a concerted effort. But it's important to consider where your digital products and services can take advantage of the broad spectrum of automation and AI and ML technologies to further differentiate your portfolio.
% SaaS-enablement — The percentage of your portfolio that is software-as-a-service enabled in terms of being provided in the cloud and, in the case of client offerings, monetized via a subscription-based business model. In industries such as AEC, where the bulk of work is still delivered on a project-by-project basis, SaaS-enabled service offerings can greatly increase average revenue per employee as well as provide revenue growth via an annuity revenue model.
A great way to get started is to work with your divisions and departments to have them self-assess their current percentages and then determine where they'd like to be in 2025 or beyond based on your organization's digital strategy. Be sure to take the assessment down to a granular level and look at individual service offerings below each service line. Exact target percentages for the future vision will vary by industry and by division and will also depend on your starting point, your organization's current digital skills and maturity, and your digital ambition. As your organization sets its goals for 2025 and beyond, setting targets for these indicators as well as monitoring your progress year-over-year can be a valuable way to digitally transform the product and service portfolio in a way that impacts both top and bottom lines.
To access the original article, please click here. 
Learn more
about our
services
You've been searching for a place like WGI. We look forward to meeting you soon.