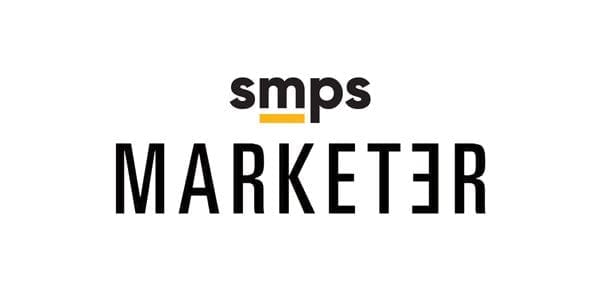 This article appeared the June 2019 issue of SMPS Marketer magazine. Click here to learn more about Marketer.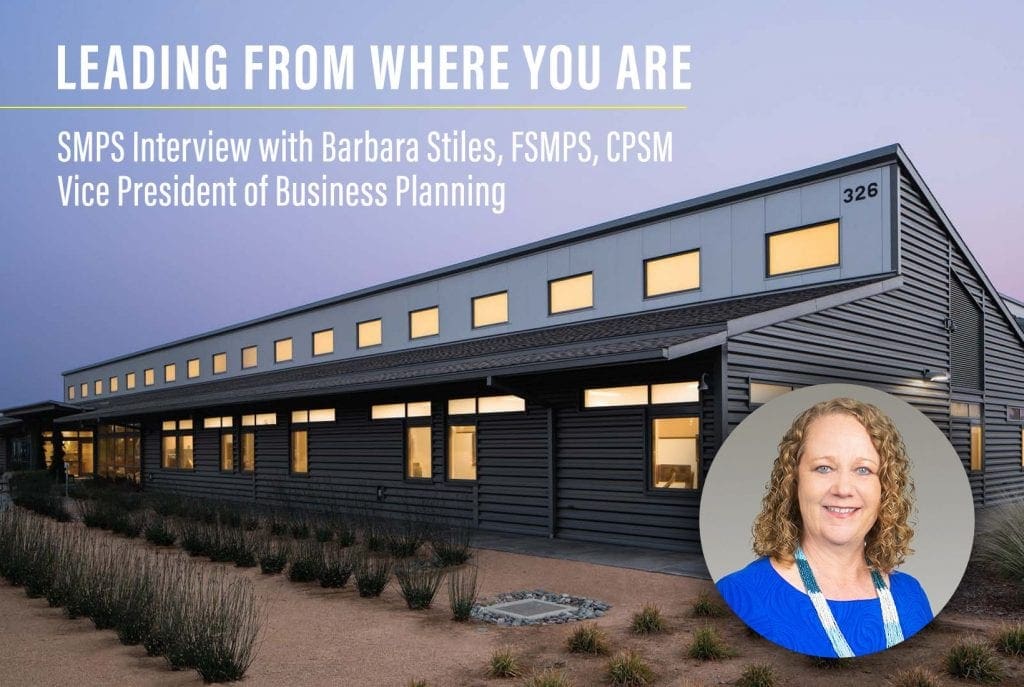 By Nancy Usrey, FSMPS, CPSM
There are many interpretations of leadership—and just as many ways to demonstrate it. We experience leadership in different ways throughout our lives.
First, in the guise of direct authority: parents, teachers, coaches, bosses. Soon, we recognize the charismatic pull of peers we are inspired to follow— group leaders, team captains, organization officers. As our worldview gets broader, we acknowledge the business icons, market leaders, and politicians whose actions and words affect how we live our lives. When you think about it, all of these people wield influence. Our SMPS board of directors has spent the past two years researching what leadership looks like in the A/E/C industries. Leadership doesn't necessarily mean holding the top role in your firm. For many of us, it's being in a place where we can transform the way our
firms work.
In talking with our members, I have heard many stories of individuals who found themselves in unusual positions in their firms. We share three of them here. These individuals admitted to initial discomfort for a variety of reasons, yet they invested themselves in their roles. They developed new relationships and found subtle ways to earn trust. Each found internal strength and tapped their industry knowledge to guide them through challenges to a solid place of influence.
Vice President of Business Planning, Barbi Stiles, FSMPS, CPSM, found herself without a job when her previous firm's office shutdown in 2016. Tapping her network, a colleague needed someone willing to focus on business development and lead the charge for the transportation division of WGI.
Stiles took the challenge and quickly realized there was little structure currently in place. Being new to the firm and in a position that had not existed before, she recognized the only way to succeed was to establish credibility with 110 transportation-focused people in seven offices, as well as with the firm's partners and clients.
Taking stock of the situation, she set bi-weekly sales calls and began tracking pursuits. She insisted on
developing capture plans and rehearsing for presentations. Stiles facilitated the division's first annual business development plan and in one year doubled the division's hit rate.
The firm's CEO realized that growth depended on achieving similar results across all the firm's markets. He challenged Stiles to take on another new role, that of vice president of business planning. She would replicate the structure she created in the transportation division within each of WGI's other five divisions. The ultimate goal was increased profitability resulting from every division, deploying a similar business development process with a single voice and vision.
While she had complete support from the CEO and a new president, Stiles initially expected her proposed process and expectations for accountability would encounter pushback, but her strong results created converts.
Six months later, all divisions now have fully functioning business development plans and business development managers (BDM). Along with Stiles, they come together regularly to determine how to cross-sell shared clients.
While developing her role, Stiles and the CEO built a list of things to do. All are complete or in progress. Her credibility is established, not only within each team, but within the firm. When she places ideas on the corporate table, they are considered, not dismissed, although they may be postponed or delayed. And, she is an officer and shareholder of the firm.
Advice and Lessons Learned
Get everyone on the same page regarding the end goal. How you get there can differ. Help them see how different approaches work for other teams.
Be honest and open about the pros and cons of change. Letting people know you don't have all the answers, and collaborating with them to address challenges makes them more willing to listen and accept.
Trust yourself and your knowledge. Believe in what you know works and apply it. Persevere. Be firm. Know that sometimes you have to put your foot down.
Figure out early how to react to something that doesn't work so you aren't surprised. Have a Plan A, a Plan B, and even a Plan C.
Realize that demonstrated results are powerful, so find an early win.
Have a thick skin and a sense of humor.
Look at leadership like business development. Build a relationship with the individual first. Listen openly and respond respectfully with knowledge. Be flexible and adapt your solution.
We may not have the title, the office, the perks, or the salary we think a leader should have. And yet, each of us has the ability to decide to be a leader and to influence decisions from where we are. It's a journey that takes time, but perseverance generates measurable, transformative change. Change your perspective and find your inspiration.
Read the full article by Nancy Usrey, FSMPS, CPSM here. (pdf)
Check out the SMPS website here.
Learn more
about our
services
You've been searching for a place like WGI. We look forward to meeting you soon.