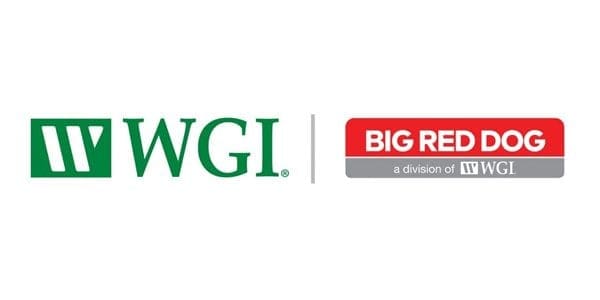 WGI is Ready to Expand Its Texas Footprint; Acquires BIG RED DOG
(West Palm Beach, FL – January 2, 2019) National design firm WGI is pleased to announce it acquired Texas-based BIG RED DOG, Inc. (BRD), a firm with a reputation in the industry for intelligent disruption, and a leading provider of civil, MEP, structural, traffic, and transportation engineering for public and private clients. It's not just another merger or acquisition. The fastest-growing Florida-headquartered firm and the fastest-growing firm in Texas will now operate as a single entity, creating exhilarating future opportunities.
With nearly 600 professionals in 18 offices spread across Florida, Michigan, Illinois, Indiana, North Carolina, and Texas, WGI has its sights set on affirming its national trademark: Tomorrow's Technology Today. WGI invests in the cutting-edge efficiencies and solutions that forward-thinking clients demand. The combination of industry veterans with decades of experience and an ambitious group of youthful visionaries will further grab the market's attention. Together, their combined talents enhance both firms' market leadership and progressive status – delivering revolutionary, resilient, and sustainable infrastructure in smart, connected communities.
The deal closed January 1, 2019 according to Michael L. Davis, senior vice president and chief strategy officer of WGI.
Founded in 2009, BIG RED DOG is a deliberately unconventional group, led by Will Schnier, CEO. Its leadership team – Schnier; Matt Stewart, chief operating officer; and Brad Lingvai, civil market leader – and all key principals, executives, and associates, will continue in their current roles. BRD made a name for itself with a strong set of values (passion, quality, service, accountability, fun) and a reputation for being innovative, aggressive, and driven by a unique level of energy and enthusiasm, resulting in 100% revenue growth over the past five years.
The firm's diverse portfolio includes civic, municipal, commercial, community, education, healthcare, hospitality, industrial, infrastructure, mixed-use, and multifamily projects. BRD's range of expertise and experience, disruptive stance, and enthusiastic corporate culture drew WGI's attention several years ago.
In welcoming the BIG RED DOG team, WGI's CEO David Wantman said, "We were first introduced to the BRD team several years ago, carefully watching the growth and development of a hot firm in hot markets. Combining two great firms with such a broad range of services is certain to result in an exciting future."
Will Schnier, CEO of BRD, noted: "We've been watching WGI from afar with great admiration for several years. For the past five years we've both been among the fastest-growing firms in the industry. By combining forces and creating a national footprint, we expect to create a lot of opportunities for our clients and our team members, and ultimately for our communities."
Combined, the firms serve an active client base in over 30 states and three countries. With this fourth acquisition in four years, WGI is executing its strategic plan with a vision of market leadership via innovative excellence. Infrastructure demands are evolving at a previously unimagined pace, focusing on autonomy, smart and connected cities, resiliency, and sustainability. WGI is committed to investing in the technology and the people necessary to be constantly agile, at the forefront, and always thinking of bigger, better, and faster innovation – delivering tomorrow's possibilities today.
Learn more
about our
services
You've been searching for a place like WGI. We look forward to meeting you soon.