Civil + Structural Engineer Magazine: AEC Veterans
WGI consistently wins awards — business, industry, trade, and more. Browse
who we serve
and
what we do
, and learn more about this rapidly growing consulting firm.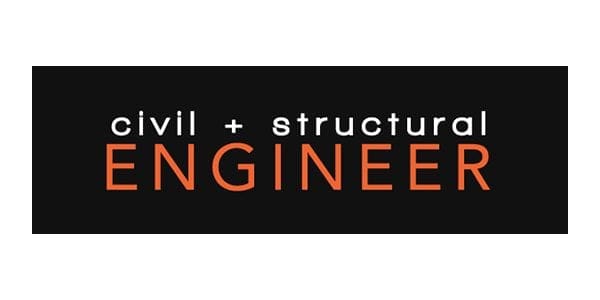 Tested in combat, those who served the country are proven leaders in the engineering field.
by Richard Massey, Civil + Structural Engineer
(Read the original article or download a PDF of the issue)
A long and dangerous road
The Iraq-Afghanistan maelstrom is what Otteson went into and out of, all while juggling a family and a career. The same maelstrom also forever changed the life of now-rising civil engineer Shaun Theriot-Smith.
He's 32, married, and a father of three. He works as a project engineer for Big Red Dog Engineering|Consulting's commercial services team in Houston. Embedded in the commercial real estate development scene in one of the nation's largest cities, Theriot-Smith is a busy man. And on top of that, he hosts the firm's Unleashed podcast, which highlights the people, projects, and culture of Austin-based Big Red Dog.
A great family and a great job in a dynamic market, all with the added benefit of folding a personal passion — the podcast — into his professional life. Theriot-Smith, it seems, has it all, but he took a long and dangerous road to get there.
He was a sophomore in high school on Sept. 11, 2001, when the World Trade Center Towers came down. Like millions worldwide, the attack had a profound impact on Theriot-Smith, who has a history of military service in his family. But at first, a civilian life beckoned. He graduated high school, studied computer science in Florida, and worked an assortment of odd jobs — IT specialist, line chef, and video game tester. But he needed something more, and in 2007 an opportunity emerged. Then-President George W. Bush, mired in the Iraq War and facing harsh criticism at home, announced a troop surge of 20,000 reinforcements, the vast majority of which went to Baghdad.
"That galvanized my desire to enlist in the military," Theriot-Smith said.
He joined the Army in November as a fire support specialist, and in May 2008, deployed to Baghdad, where he provided security for Civil Affairs and Psychological Operations until 2009. He returned to the United States, trained for his next deployment, and then went to Afghanistan, where he served in the Wardak and Logar provinces in 2010-2011.
While he was not destined to become a career soldier, in a way he found his life's calling in Iraq and Afghanistan. Working alongside the U.S. State Department and USAID, an independent government agency, Theriot-Smith saw firsthand how infrastructure could improve lives. In Afghanistan, in particular, he provided security for those who were building schools, roads, mosques, and water wells. The experience — described by Theriot-Smith as what took place between the firefights — was profound.
"Working directly with civil engineers in these programs, I was able to see an idea grow from design to reality," he said. "It was tremendously rewarding to watch as a rural village cut the ribbon on a piece of vital infrastructure. I knew I wanted to chase this passion for improving the quality of life for communities at home, much like we did overseas."
In January 2012, when his active duty was over, Theriot-Smith honorably separated from the Army. He returned to his hometown of Houston and immediately started his engineering coursework at the University of Houston. With service to others at his core, he said it was a natural step to join student government and, ultimately, be elected student body president of a school with 43,000 students.
"Although I do not have any intentions or aspirations to public office, my passion for public service is still very much alive and will continue to play a major part of my career," he said.
Theriot-Smith has been with Big Red Dog since May 2017. A progressive firm with a pronounced focus on the client, the firm also demands a high standard of care for fellow employees. Fittingly, when he was being recruited to join the firm, an Army veteran already on staff was the one who started the conversation between him and firm management.
Soon after the interview, he got the job. Now two-and-a-half years out of college and in his chosen field, Theriot-Smith knows what he and other veterans bring to the table.
"I believe all veterans carry unique skills that they acquire, either wittingly or unwittingly, during their service," he said. "The power of ownership, thorough and precise communication, and the initiative to operate decisively in the absence of orders, can create powerful impacts on team and organizational dynamics. Coupling these skills with a deep commitment and focus on completing the mission and taking care of the team often make veterans excellent job candidates."
May 2008 to January 2009, Iraqi Freedom: Fire Support Specialist, cavalry scout squadron in Baghdad, providing security for Civil Affairs and Psychological Operations.
October 2010 to October 2011, Enduring Freedom, Afghanistan: Joint Fires Observer with a scout team in remote outposts of the Wardak and Logar provinces.
Family: Wife Paige, twin girls, Jadzia and Mei, and son Rumi.
Leisure: Star Trek marathons, creating toys, clothing, and play spaces for his kids, podcasts and audiobooks.
Backstory: Enjoys home brewing and mead making.
(Read the original article or download a PDF of the issue)
Learn more
about our
services
You've been searching for a place like WGI. We look forward to meeting you soon.