This article originally appeared on the ABC7/KVIA website. Click here to view the story.
By Julio-Cesar Chavez
The City of El Paso is set to begin a study involving parking in the downtown area which officials say should help project parking needs and find solutions for growing downtown traffic.
City Council voted Tuesday to go forward with a proposed year-long study of parking spaces downtown by WGI out of Houston, costing $97,120.00. The study seeks to identify problem areas and solutions, projecting demand over 10 years.
"Now we are able to work with the consultant on modifying, improving and enhancing the policies the city has to manage and oversee parking downtown," said David Coronado, assistant director of the International Bridges Department, which is running the study.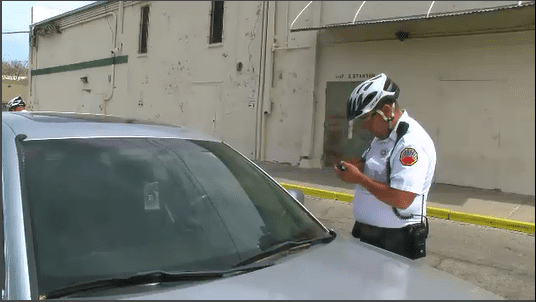 Coronado explained parking solutions in downtown El Paso are not enough to keep up with the growing traffic the area is projected to face, as more buildings are renovated and new businesses open.
"We're trying to catch up to the best practices in the U.S., so the city of El Paso after this nine months, twelfth month study, will be able to get their policies updated, and be able to work with the people and business owners downtown," Coronado said.
Although parking meters bring in more than a million dollars a year to the city (according to 2015 data), Coronado said the purpose of parking meters isn't so much to bring revenue but to promote turnover in high-demand parking spots.
"If we did not have metered spaces then somebody who works at one of those stores would park at that space and take up the space for the full day," he said.
The bid included a possibility of extending the study over two years for $194,240.00, something Coronado said won't be necessary. Coronado expects the study to finish nine months after it begins, which could be as early as April.