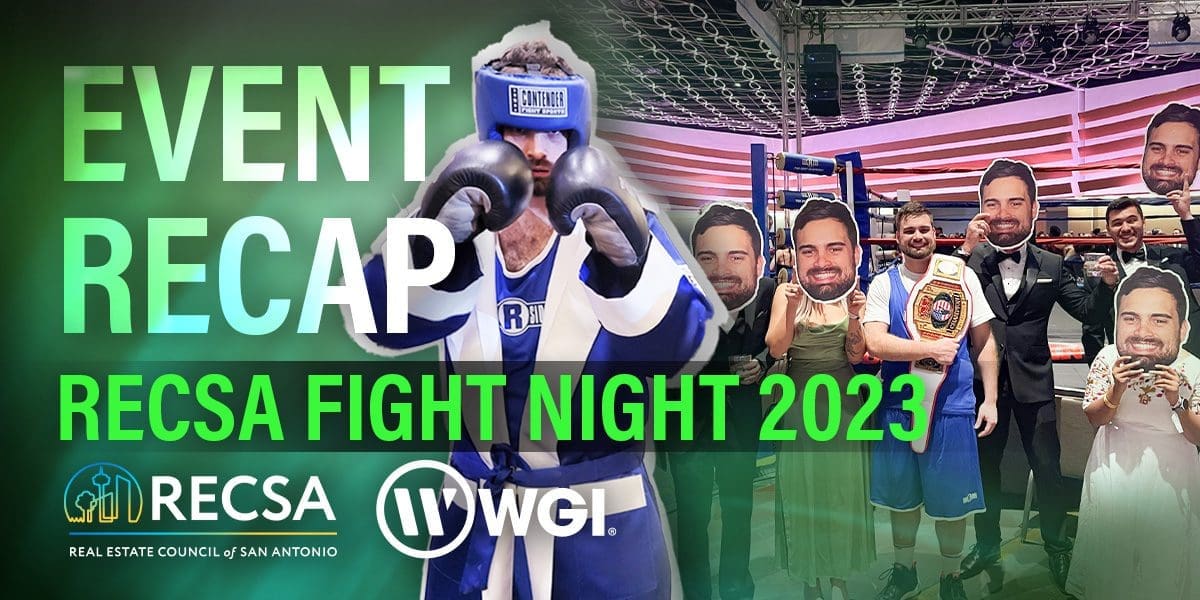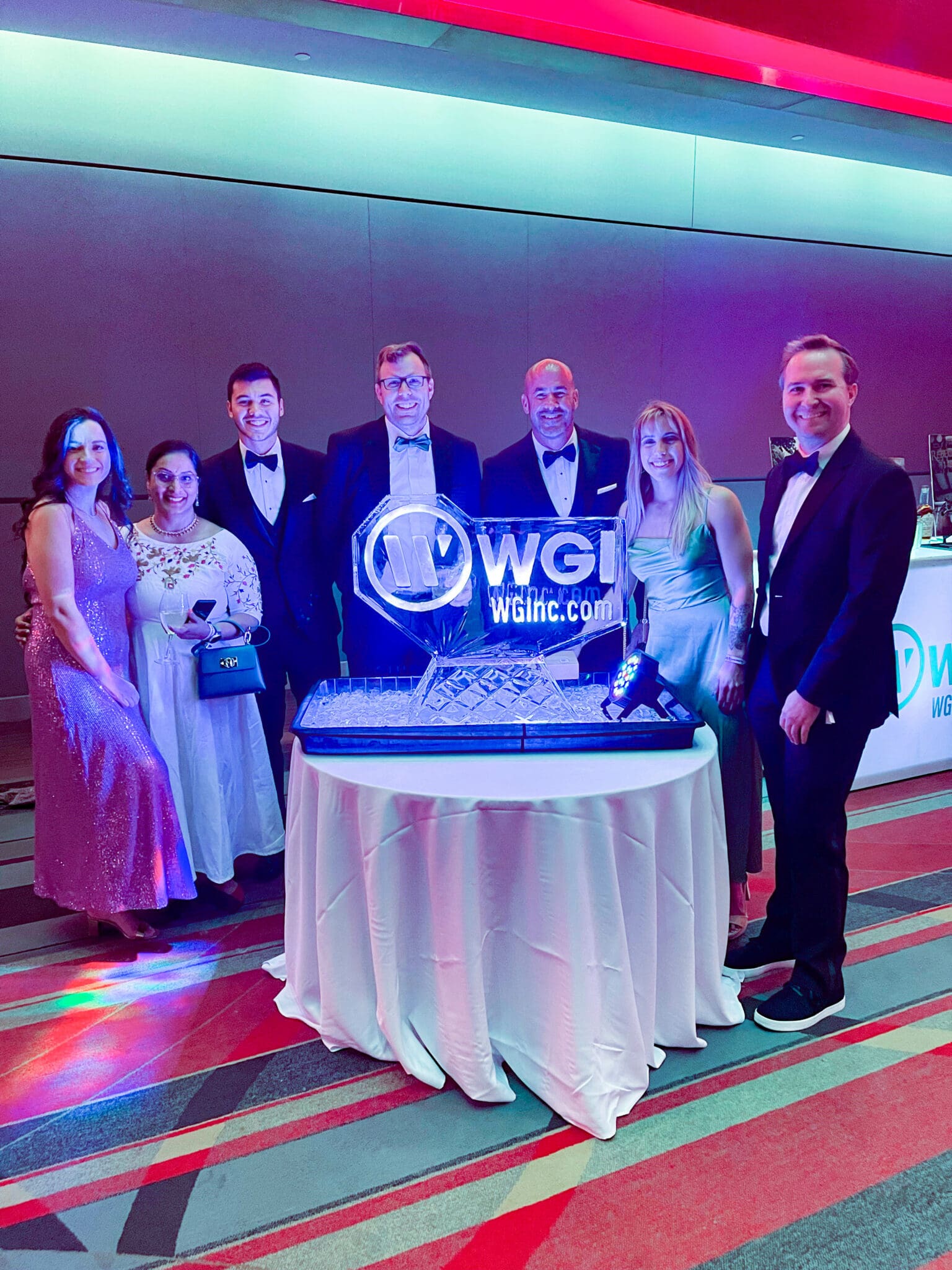 Hold onto your seats as we take you through one of the most highly anticipated fundraisers of the year – RECSA Fight Night 2023! For the past 30 years, this San Antonio event has been thrilling audiences and creating unforgettable experiences for all those in attendance. At the event, local engineering and real estate firms go head-to-head in boxing matches featuring both male and female fighters who undergo an intense 3-month training program at The Club K.O. – a certified boxing gym.
But it's not just about the win – champions of the event walk away with more than just bragging rights as they also receive a coveted belt and robe. With over a thousand attendees each year, RECSA Fight Night is truly a must-see event.
Where Support & Spirit Reign Supreme
WGI sponsored and made its usual appearance at the event, snagging ringside seats as per tradition. The mastermind behind WGI's involvement in this unforgettable experience, Russell Yaeger, Director – Civil Engineering, poured his heart and soul into ensuring that this year's event was even more memorable than the last. What's even more thrilling is that this year, a first-time contender from WGI's San Antonio office, Alex Vigil, a Graduate Engineer – Mobility threw his hat into the ring, marking a historic moment for WGI and this epic showdown.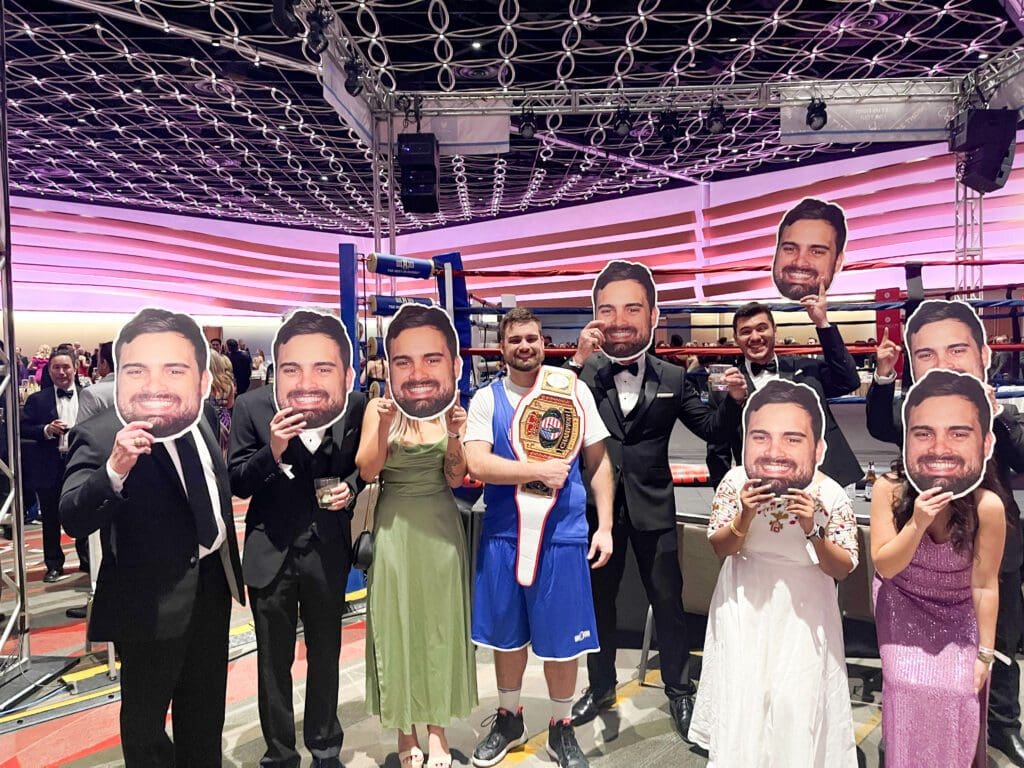 WGI knew that they needed to go big for Alex's highly anticipated debut, deciding to secure not their usual one, but TWO tables for the event. Ravali Kosaraju, Director – Mobility & Shad Shafie, Vice President – Buildings stepped in to secure the second table, and with large printed cutouts of Alex's face and noise makers in hand, WGI's San Antonio team came out in full force to show their support. The excitement was palpable as WGI's pride and unmatched enthusiasm rang throughout the arena, leaving no doubt in Alex's mind that he would emerge victorious. Although Alex's family and friends were unable to be in attendance, Erin Sandoval, a Senior Graduate Engineer – Civil streamed the event live for all to see from the comfort of their homes, extending their support from beyond the ring. It was a night to remember, and Alex emerged a champion, thanks in large part to the unwavering dedication and spirit of WGI's team.
Under the Lights
Alex's fight proved to be an absolute thriller and had everyone on the edge of their seats. Spectators dubbed it the fight of the night as the two fighters left everything in the ring. Reminiscent of the classic boxing films of the 70s/80s, beads of sweat flew from the face of Alex's opponent as he landed late and timely punches. By the later rounds, both fighters abandoned technique to slug it out until the final ring of the bell. Alex's rigorous training schedule, consisting of four classes a week (sometimes even two in one day), paid dividends as the fight became a test of endurance rather than skill, and it was Alex's stamina that led him to claim an impressive victory. "Winning that shiny belt was the ultimate reward for all of the hard work I put in leading up to tonight," stated a jubilant Alex. As much as he loved the experience, he knows that he has his sights set on advancing in his career with WGI, confirming that he won't be making a career change anytime soon.
RECSA Fight Night 2023 was a night full of energy and passion leaving attendees eager for next year!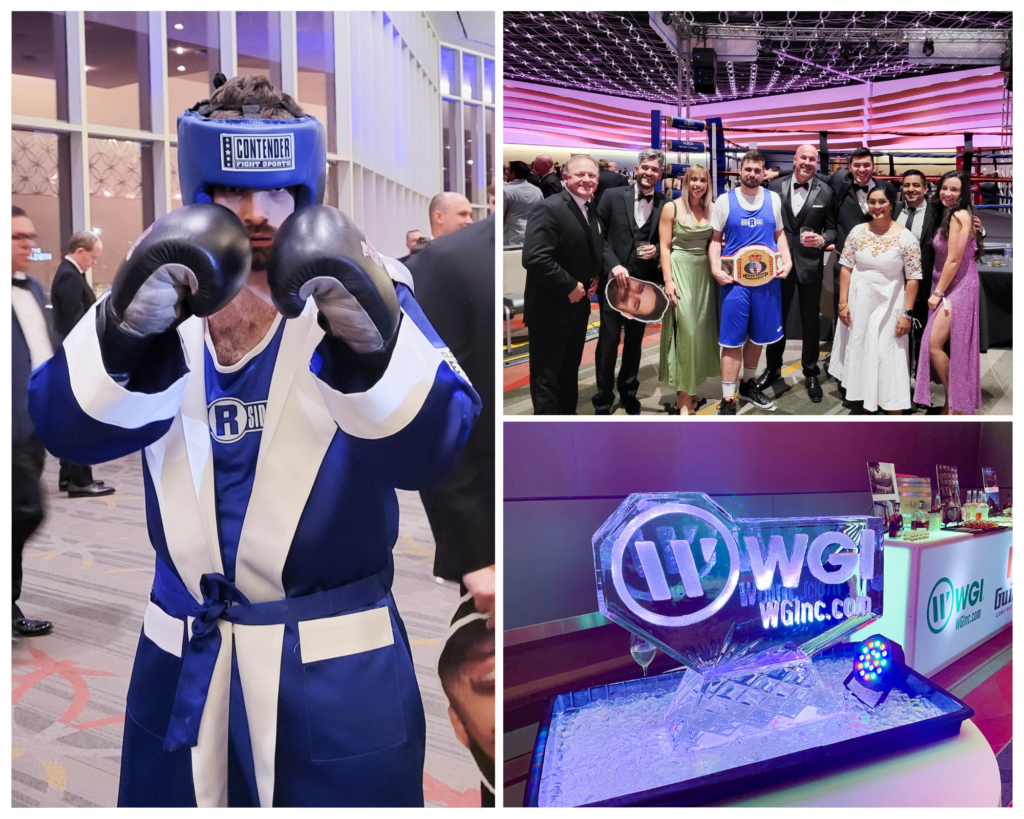 Commit to Greatness
Are you interested in joining a team of passionate professionals with a commitment to greatness?
Visit our Careers Page today to view our open opportunities around the nation!
Learn more
about our
services
You've been searching for a place like WGI. We look forward to meeting you soon.