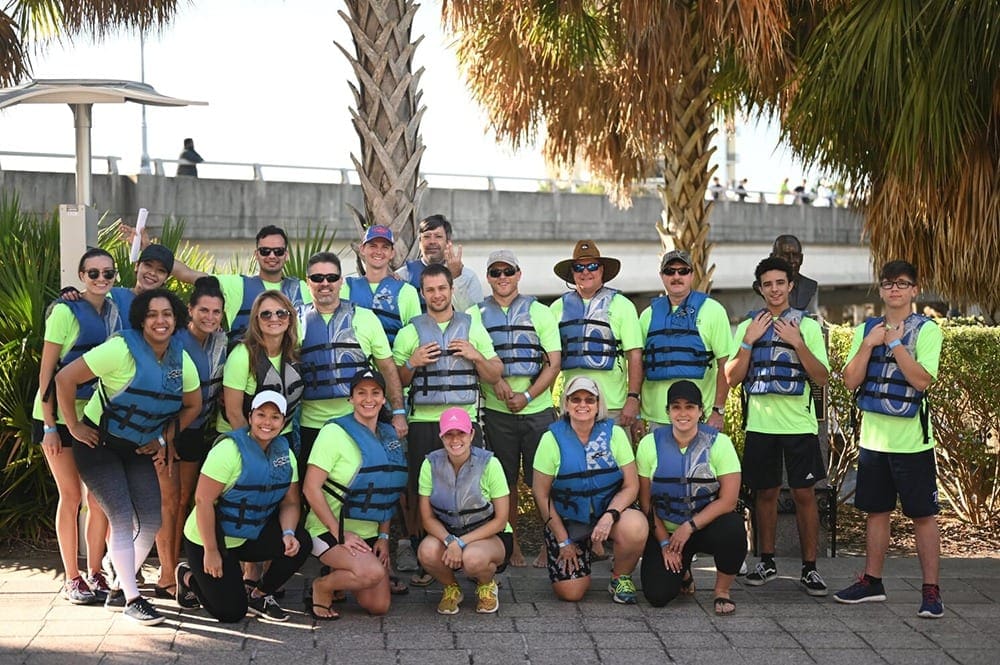 The WGI Tampa and Orlando offices teamed together once again to compete in the 2019 Tampa Bay International Dragon Boat Race in downtown Tampa's Garrison Channel. This is the second year WGI participated in the event, bringing home a gold medal for winning the division heat this time around!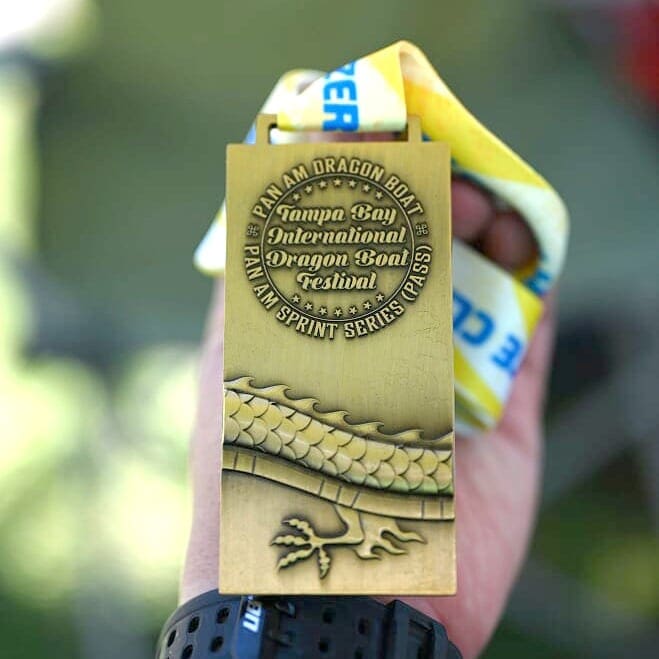 The event is organized by The Junior League of Tampa, a non-profit organization of over 2,000 women committed to promoting voluntarism, developing the potential of women, and improving communities through effective action and leadership of trained volunteers. All proceeds of the festival are allocated to community projects such as child welfare programs and children's education initiatives. WGI's Tampa Office Manager, Megan Tetro, is a member of the Junior League and organized last years event.
The competition consisted of 3 rounds, one to place teams in Divisions, a semifinal, and a final. The rounds had multiple heats with five dragon-boats competing at a time, and each dragon-boat had 22 people; one drummer, one steerer, and 20 paddlers. Rowing a boat of 22 people efficiently is not easy. It requires every team member to work together in unison. If the people do not act in synergy, then the performance is reduced, just like in an organization.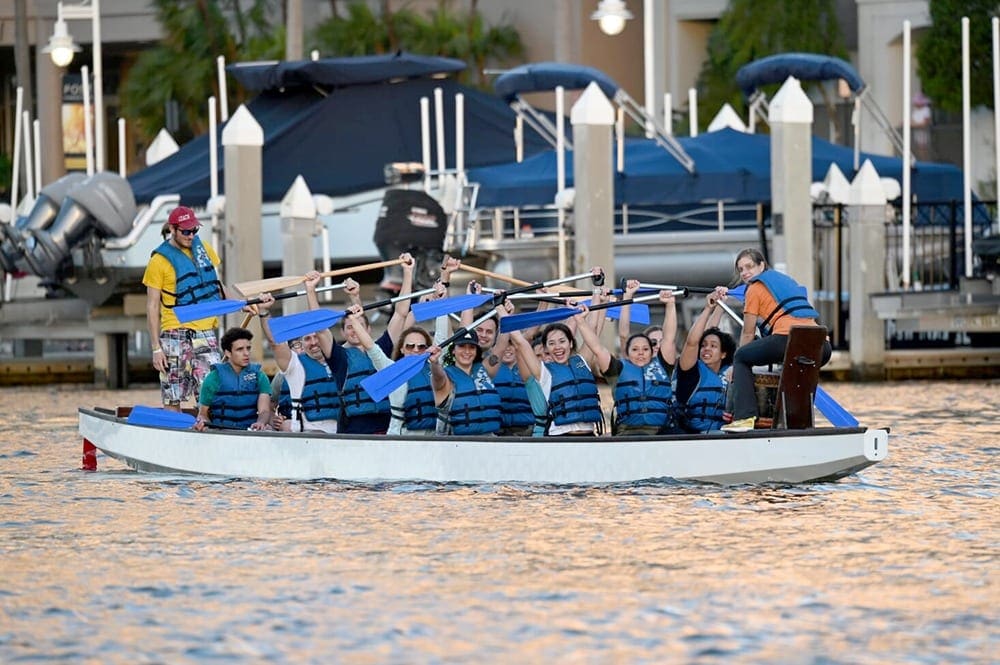 In preparation for the competition, WGI's team attended three practice sessions before race day to learn how to transfer the synergy at work onto the boat. Team members met at Garrison Channel and were coached by Pan Am Dragon Boat professional coaches, honing their skills and having plenty of fun throughout the practices. Everyone was ready to bring their best and take the gold!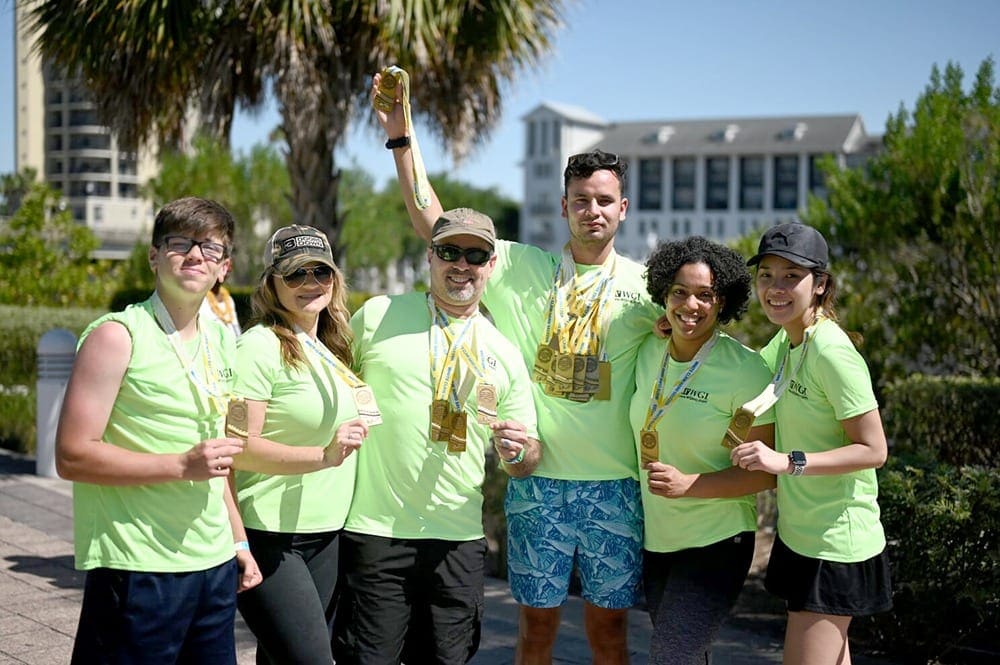 Race day came, and the team was required to arrive early. That was no problem for a boat full of coffee enthusiasts! WGI walked to the site sporting WGI Creative Services custom-designed lime-green shirts. The team raced 3 times in total, with each race getting faster and faster. Everyone enjoyed the various Festival Food Trucks, played card games and rested up in between races. The final race was the most intense. Everyone's heart was pounding and the adrenaline was rushing. The team stayed composed, rowed in unison, and maintained a steady lead up to the finish to set our best time of the day and bring home a gold medal!
Learn more
about our
services
You've been searching for a place like WGI. We look forward to meeting you soon.