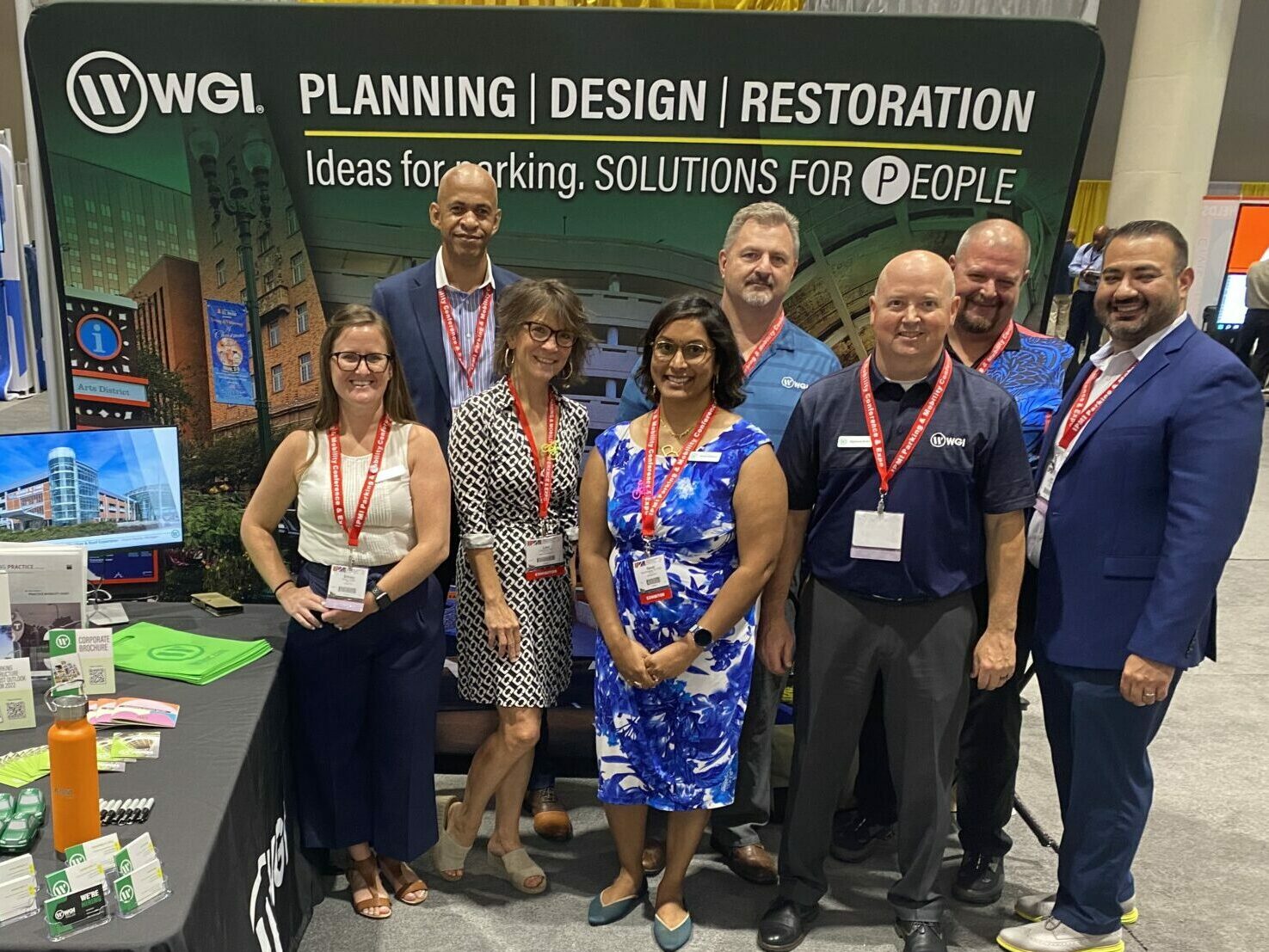 The International Parking and Mobility Institute (IPMI) Conference & Expo is a prominent yearly event that hosts thousands of parking, transportation, and mobility professionals from the nation's largest cities.
This year's event was hosted in New Orleans, Louisiana. IPMI 2022 offered a variety of opportunities for attendees to learn and discuss issues relative to today's urban environments as well as collaborate and share solutions. Attendees also had the opportunity to partake in various exhibits, general sessions, educational seminars, shoptalks, networking opportunities, and community-building activities.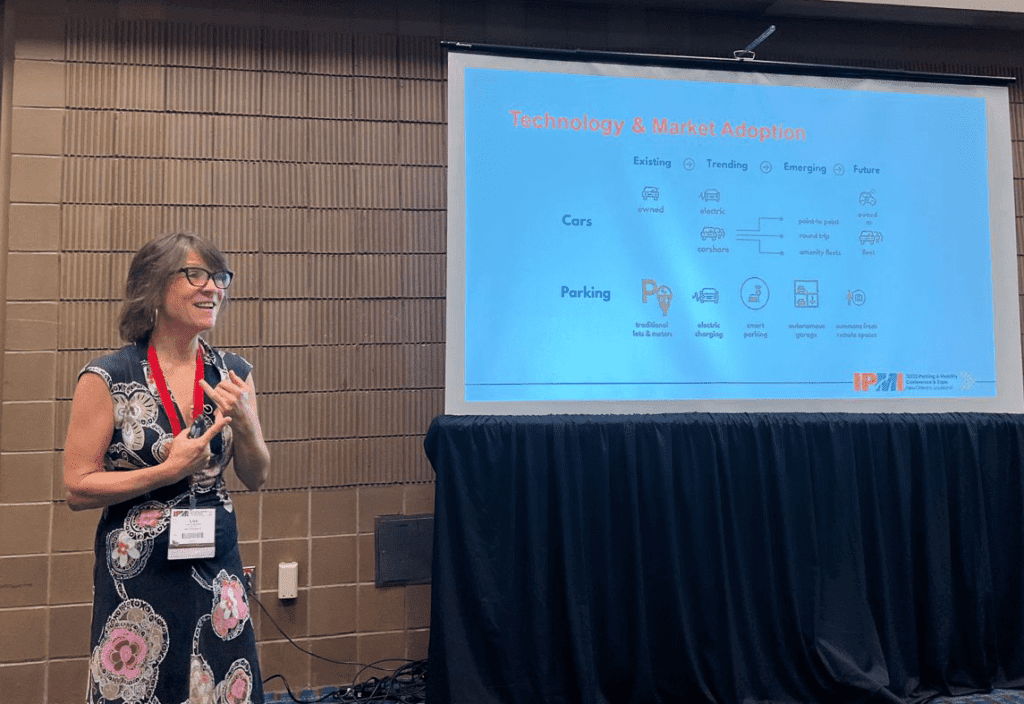 Several of WGI's parking and mobility team members participated in speaking sessions & gave presentations to attendees.
Lisa Nisenson, VP of New Mobility and Connected Communities, and Ben Sands, Parking Planning and Operations Manager, gave an exciting and informative presentation on "Getting in Front of the Future: Using Anticipatory Planning to Design Parking Facilities and Programs."
They examined planning and technology foresight techniques related to parking planning and operations, including how to identify impactful parking-related technologies and identify strategies for adaptive plans, policies, and project design.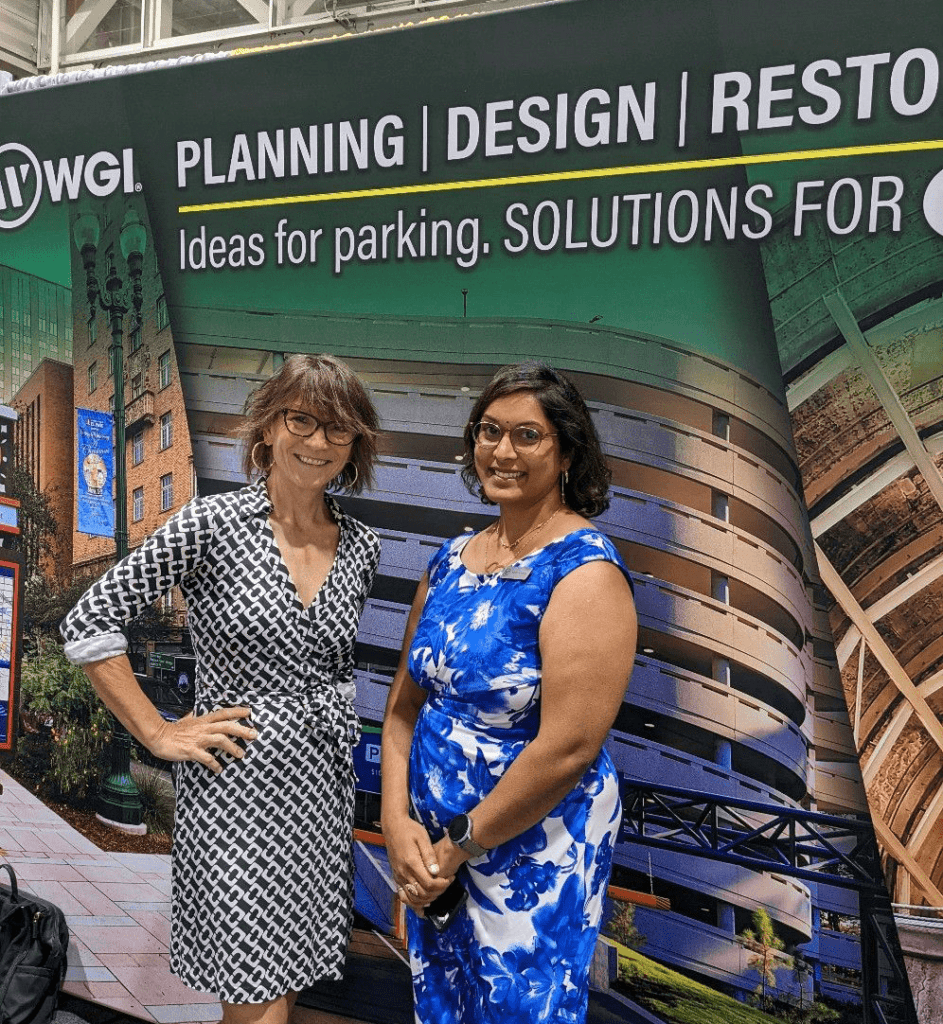 It was another successful event that allowed our professionals to showcase WGI's commitment to being industry leaders in the parking and mobility industries.
Learn more
Contact us today to learn more about the wide range of  Parking and Mobility services that WGI has to offer for your next project!
Learn more
about our
services
You've been searching for a place like WGI. We look forward to meeting you soon.