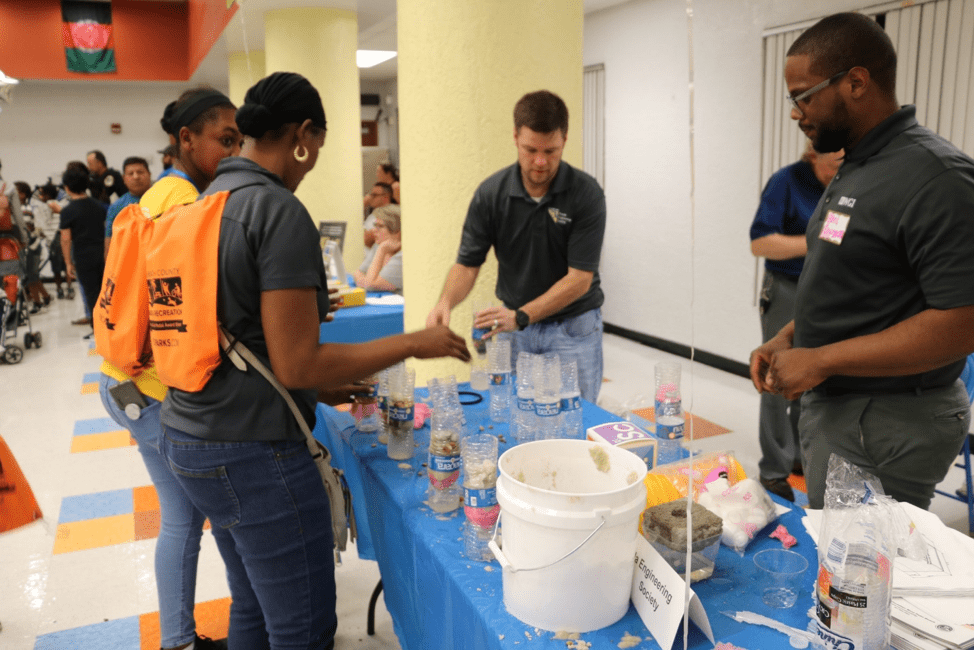 Last Thursday, at the Palmetto Elementary School Fall STEM Night, I had the pleasure of showing roughly 100 elementary school students and some parents how to make water filters out of play sand, gravel, cotton balls, and filter fabric (pink food service towels that were given to us by the elementary school staff).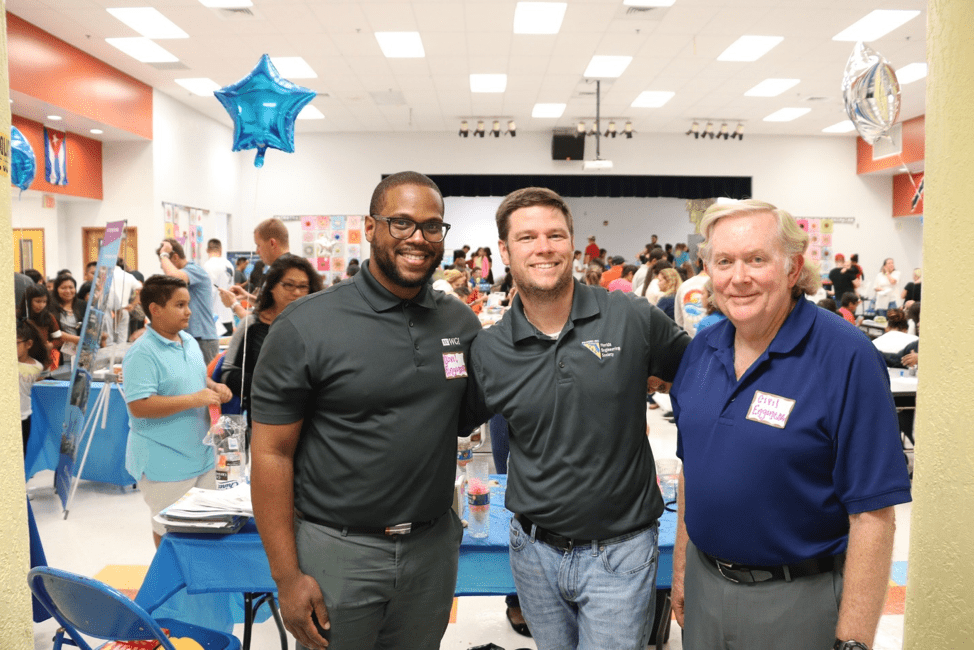 The event was attended by a large number of local community families and several volunteers from organizations such as FES, ASCE, Lockheed Martin, South Florida Science Center, School District of Palm Beach, and the local police department.
The events of the night consisted of 40 activities focused on science technology engineering and mathematics (STEM). Each student participated in an activity to earn a stamp in their passport that could be exchanged for a prize if all 40 activities were visited.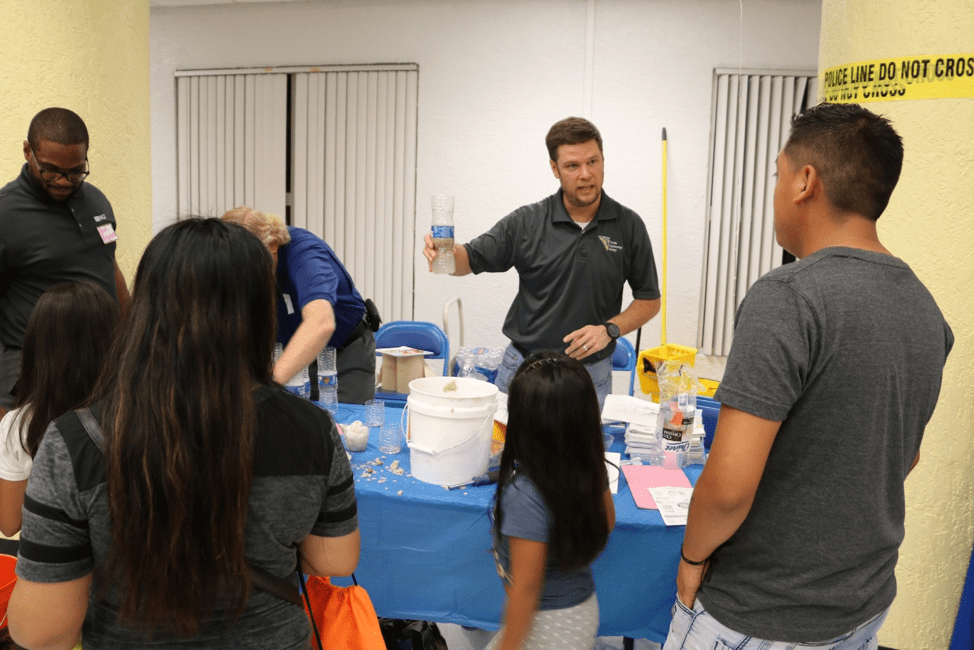 Our water filter activity was stamp number 34, it was sponsored by FES and was very popular among the students and parents. The children loved learning about the water filtration process, designing their own filters, and assembling the filter materials in various configurations to see which filtered the dirty water best. Ironically, several of the filters designed by the students worked a lot better than the ones designed by myself and the other volunteers.
We like to think it was because we taught them everything about how the gravity filter works. In any case, we all had fun creating an experience for the community that promoted STEM learning, inspired critical thinking, embraced collaboration, and cultivated innovation and leadership.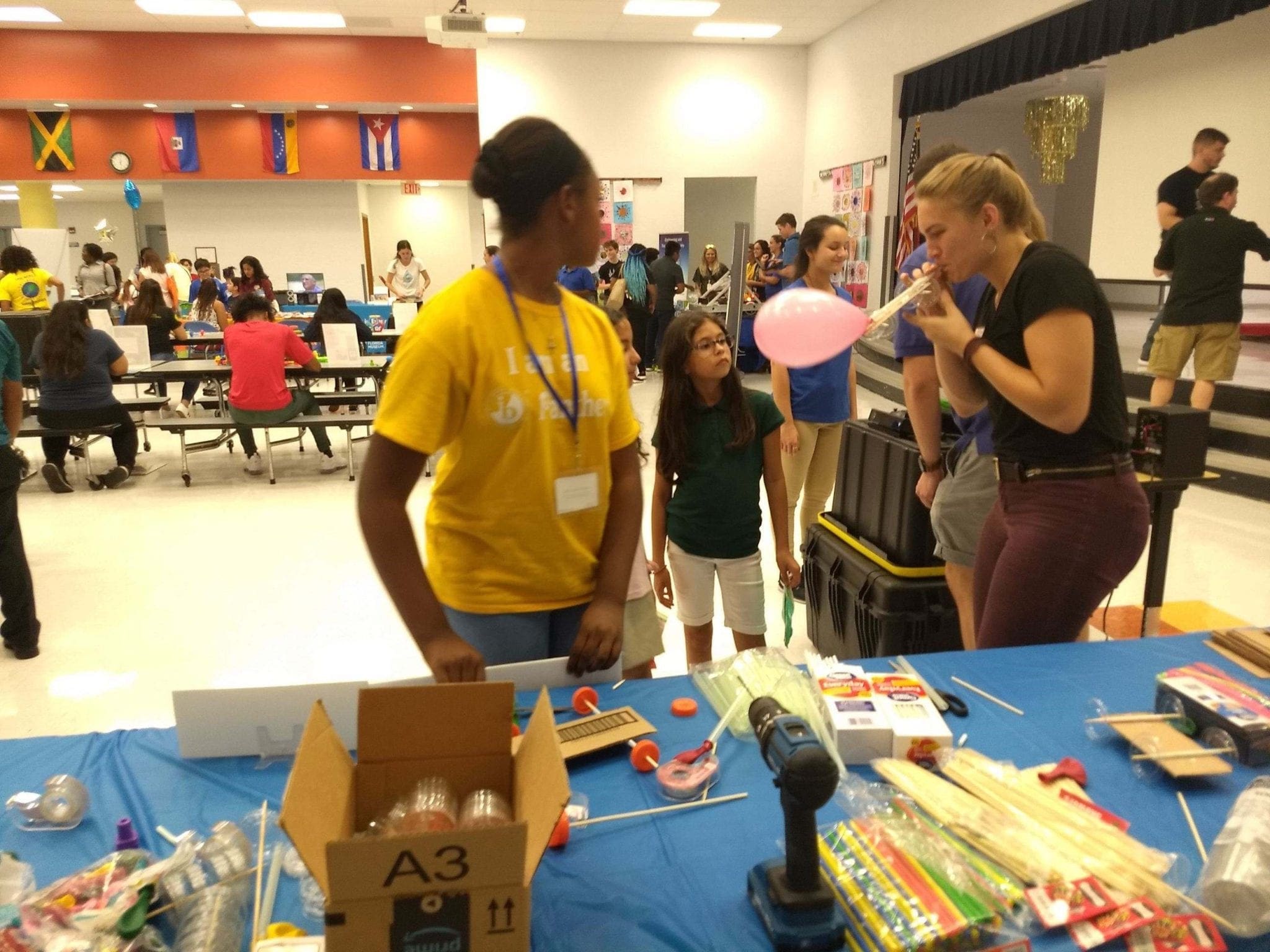 At WGI, we understand the importance to make a positive impact on the next generation of future engineers and the workforce of our industry. Are you interested in spearheading exciting projects and making a positive impact in the community?
A Career at WGI may be just for you. Apply to one of our Open Positions and join associates like Rick Joseph at the forefront of creating a better and more innovative future for the engineers of tomorrow!
Learn more
about our
services
You've been searching for a place like WGI. We look forward to meeting you soon.