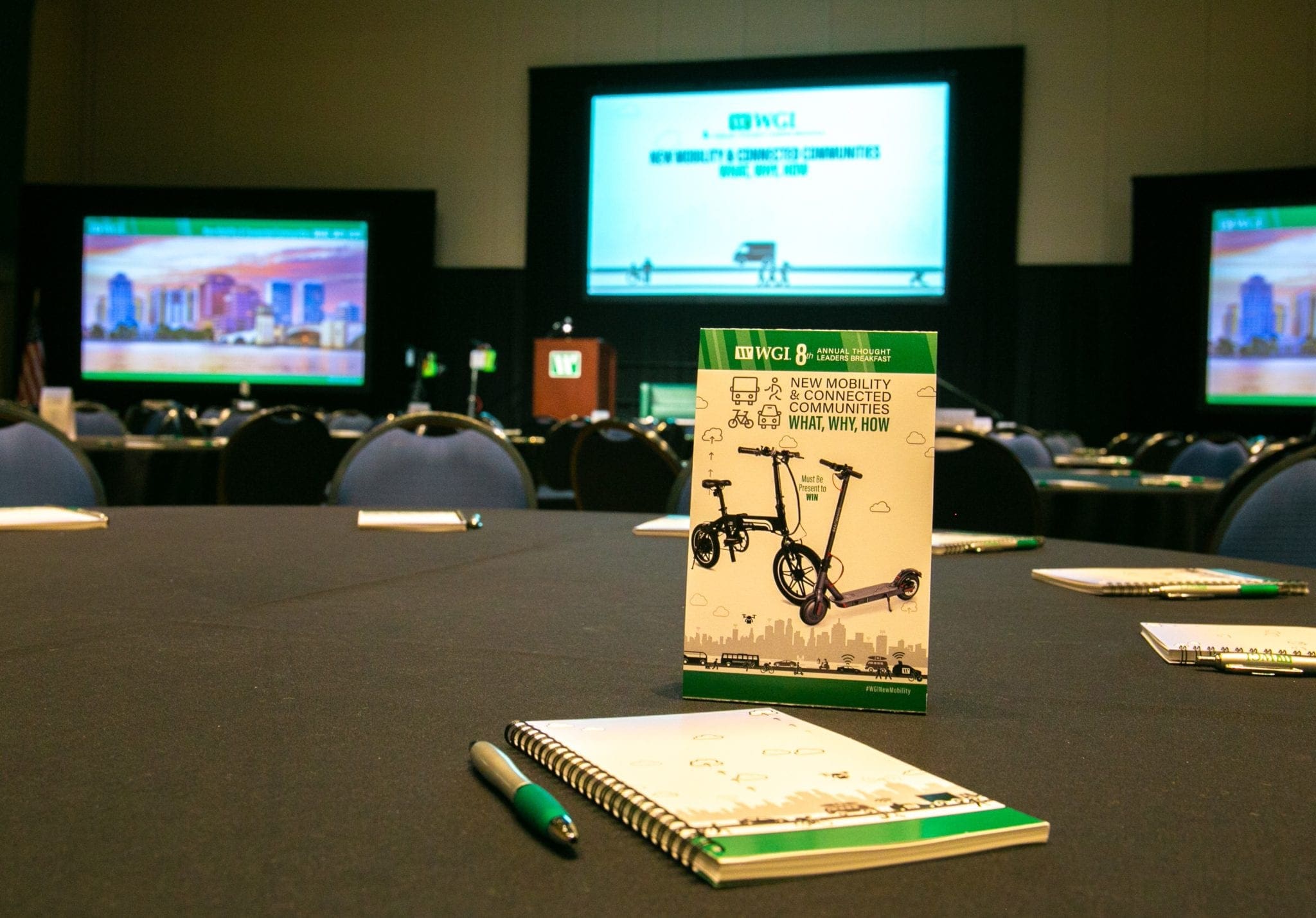 Just under 200 clients and friends turned out to network and dive into this year's theme, "New Mobility & Connected Communities: What, Why, How."  Senior VP and Chief Strategy Officer, Michael Davis kicked off the event with trivia questions and prizes. WGI's President, Greg Sauter walked the audience through the "What" of new mobility and smart city technology trends, including accelerating digitization, the shared-use economy, and attention to resilience.
For new mobility, Greg covered trends in vehicles and vehicle design, as well as new emerging design factors related to complete streets. He capped his talk by taking a look at the top facing cities and private companies interested in adopting technology, including the growing number and types of uses vying for space in public rights of way, the uncertain economics related to mobility companies, and the pressure to assure people from to share in the benefits of emerging technologies.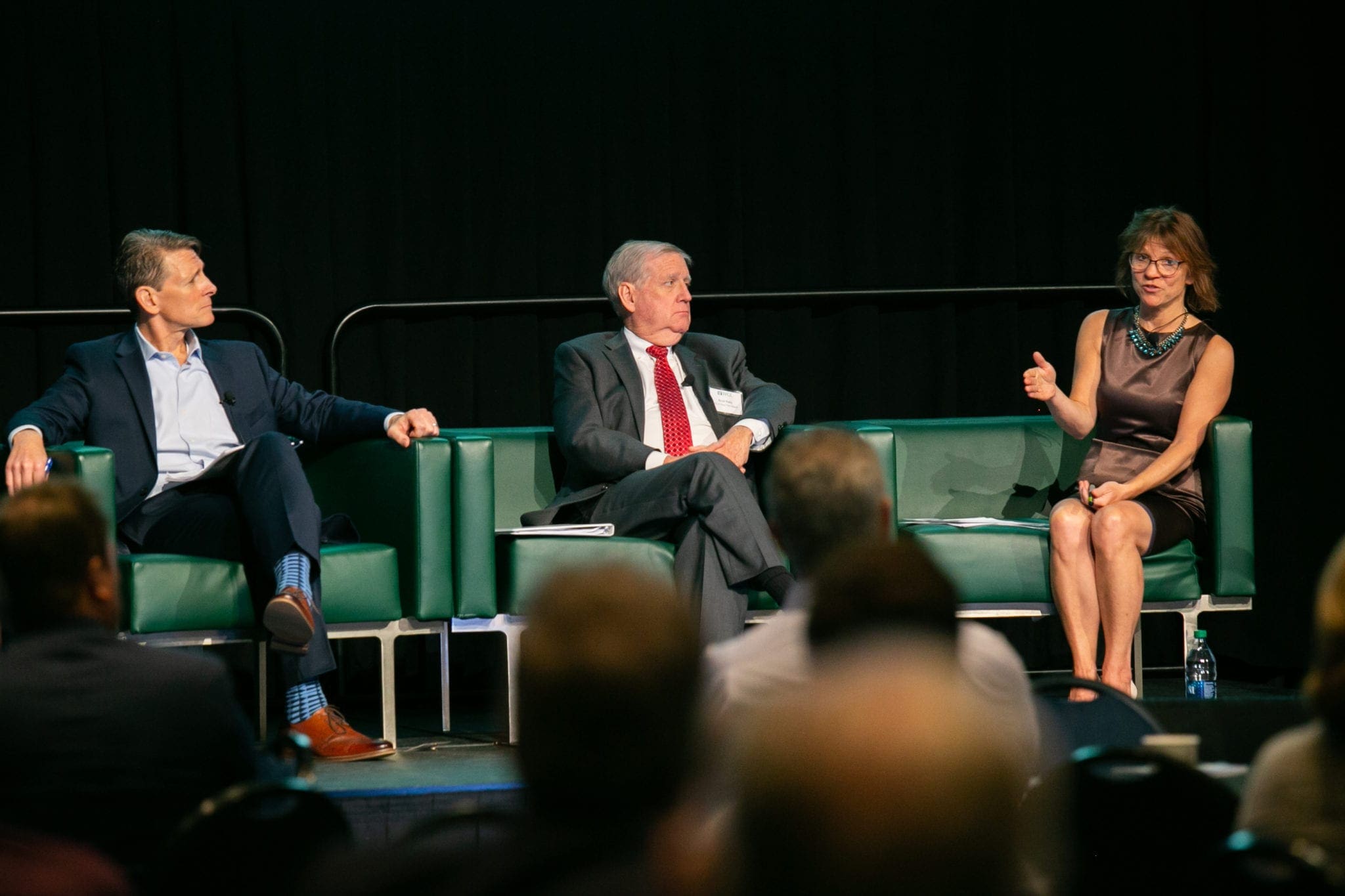 Our next speaker, Assistant City Manager of West Palm Beach FL, Scott Kelly addressed why cities and counties are exploring and adopting mobility, smart city, and civic technologies. He noted, foremost, that change is inevitable in areas such as climate change, technology, and economic restructuring. With economic changes, cities need to stay competitive to grow and to keep and attract talent.
This will require new partnerships and approaches to mobility. His approach to harnessing technology includes enhancing services, leveraging real-time data, and making the best use of machine learning and artificial intelligence. Finally, he noted this change will not happen all at once, but rather involve an incremental, testing style that allows stepwise investments.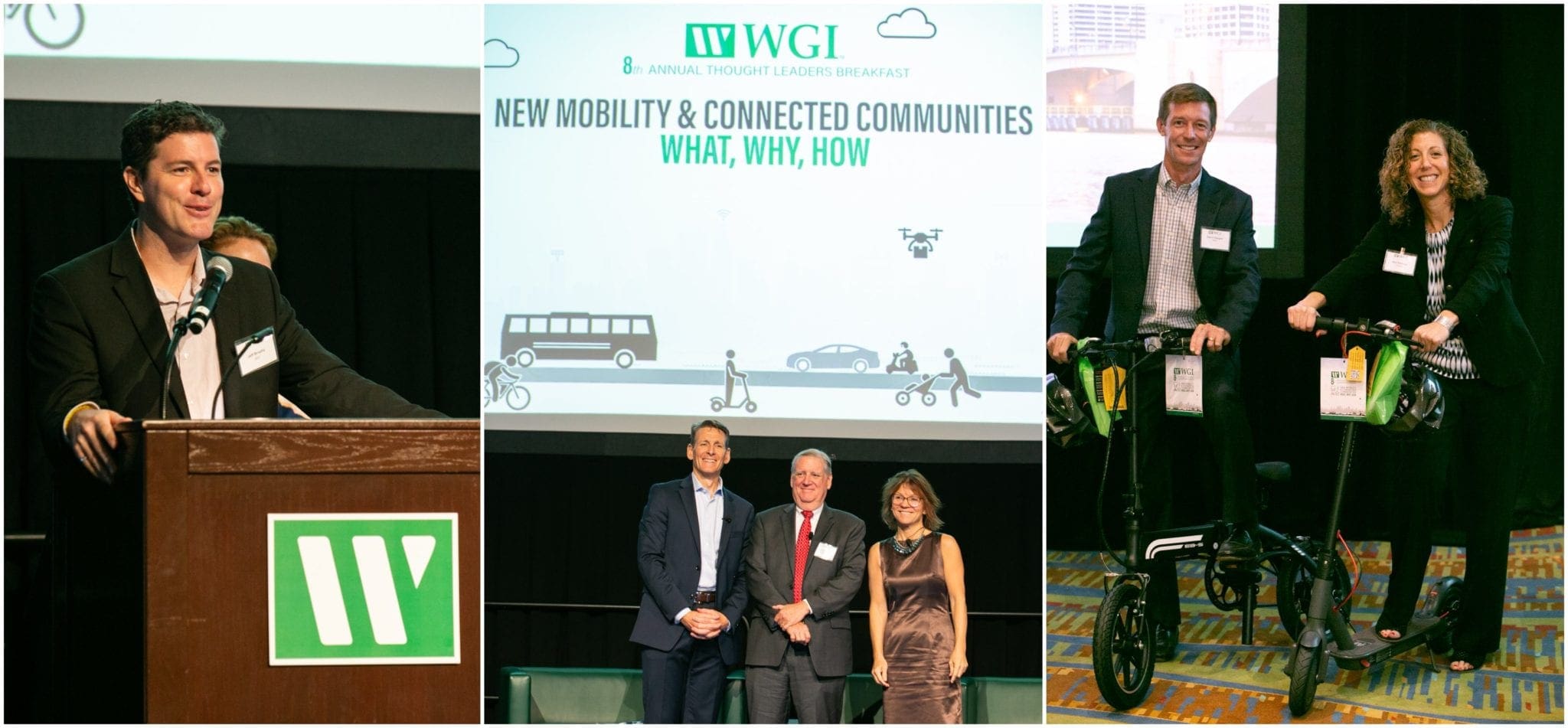 VP of New Mobility & Connected Communities, Lisa Nisenson finished with an overview of the "How" with an emphasis on what works from a traveler and systems point of view. For SE Florida, the systems challenge is the specter of continued growth, but imperative to address current levels of congestion and need to reduce crashes. For execution, she noted new approaches are needed to factor in trends and uncertainties.
This includes scenario and predictive planning methods that explore probable trendlines for technology adoption. From an engineering perspective, she presented how WGI is stepping up to the challenge with adaptable infrastructure and parking, as well as new mobility hubs that aggregate transportation options that are as easy (if not easier) than the use of a car. To cap off the presentation, she presented trends to watch in 2020: mobility and land use impacts with the growth in e-commerce, digital equity and security, and use of technology to meet climate adaptation and resilience for the built environment.
You can see more photos of the event Here.
Thank you to everyone who attended this year's event. We look forward to seeing you next year!
Learn more
about our
services
You've been searching for a place like WGI. We look forward to meeting you soon.