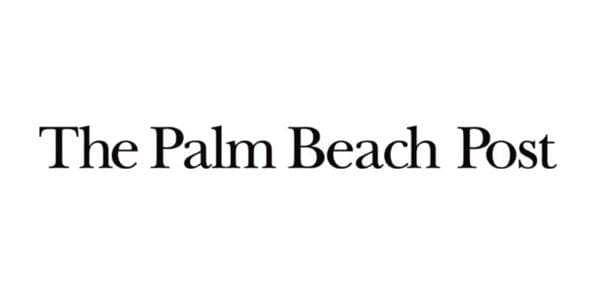 This article originally appeared in the Palm Beach Post on July 6, 2014. See the original article.
by Susan Salisbury
Family-owned businesses are becoming more rare, but civil engineering firm Wantman Group Inc. in West Palm Beach, started by Joel Wantman in 1972, continues to thrive and grow. It has six offices in Florida.
David Wantman, Joel Wantman's son, began working in the summer at age 13. Today he's president of the firm that competes with national publicly held companies for major projects. Joel Wantman still works part time.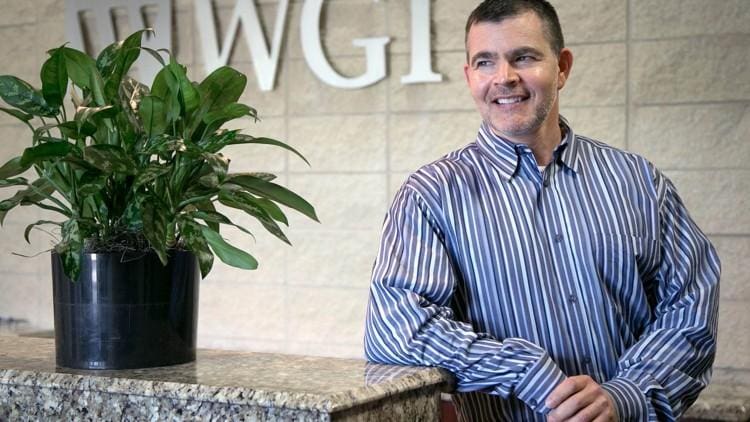 Recent projects WGI has been involved in include the Dixie Highway Flyover at the Palm Beach/Broward County line, the I-595 corridor, portions of I-75 in Broward County, Herbert Hoover Dike, Frenchman's Creek Marina and Delray Marketplace.
"We've done well. The economy has come back quite a bit. We have seen a renewed interest in infrastructure, and that's what we do," David Wantman said. "It has been very pleasant the last few months. We never saw a really huge slowdown."
"When I first started in the late 80s and early 90s, big jobs were $10 million to $20 million. Now big jobs are a billion dollars," Wantman said.
The outlook is good for continued growth as the state and nation continue to make improvements such as building new bridges.
"We are seeing a lot of stability in the market that didn't exist 18 months ago," Wantman said.
Name: David Wantman
Title: President
Age: 47
Hometown: I grew up in Palm Beach County, and live in Wellington now.
About your company: WGI has 140 employees and is growing very rapidly. Last year's revenue was $25 million. We specialize in engineering, environmental, planning, surveying, and recently added a creative services group. We primarily serve public agencies like the Florida Department of Transportation, the water management districts, and large land owners.
How your business has changed: Technology has transformed the way we do everything. When I started in this profession as a teenager in the early1980s, my father ran the business with 160 people. Today, with an almost equal number of professionals, we deliver 10 times the amount of work. During the last 25 years, computers and software have revolutionized this profession; it's been transformational and shows no sign of slowing down.
Until 20 years ago, the competition for work was mostly among local and regional engineering firms. Today, Florida is home to every worldwide leader in our profession; on most of our projects, we have to go head-to-head with national and even international firms with thousands of employees and that deliver well over $1 billion of projects every year.
First paying job and what you learned from it: My first job was working summers on one of my father's survey crews. I couldn't believe how hot the South Florida summers were even when I wasn't at the beach. Those 10-hour days in the sun gave me a true appreciation for just how hard work can be. I realized very quickly that hard work has multiple facets: it has a manual side, a mental side, and there's also the dedication of time. No matter what you do, at least two of those aspects always seem to come into play if you're serious about your job.
First break in the business: Answering a classified help-wanted advertisement that sent me to Tampa for 10 years to work for a large national engineering firm. The lessons learned working for someone else proved invaluable to me professionally.
Best business book: The Steve Jobs biography. It's not the classic business book that dispenses time management or economic advice, but rather a story of passion and dedication to what you believe in. It teaches you about developing an innovative edge, and the best way to create value that people demand; lessons that can be applied to any business. He built a company where imagination was combined with extraordinary feats of engineering.
Best piece of business advice you ever received: Meet lots of people and network. Whether it be at a work meeting or in line at the grocery store, it's the people you meet that become clients and friends. Treat them right from the start and they will stick with you for life.
What you tell young people about your business: Be prepared to work exceptionally hard and long hours. We compete for very large projects, often in the tens of millions or hundreds of millions of dollars and to be successful, you have to like what you do and be prepared to dedicate a lot of time to it. Being a civil engineer is a responsibility that we don't take lightly; our infrastructure designs are used daily and by millions of people, and they have to be designed cost-effectively and with safety and durability in mind. It can be very rewarding, but it's not easy.
What do you see ahead for Palm Beach County? When I was a kid, portions of Okeechobee Boulevard and Belvedere Road were still dirt, and I-95 ended at PGA Boulevard. Palm Beach County remains an attractive destination, and growth is inevitable. The challenge continues to be long-term planning and providing the necessary infrastructure to support our ever-increasing population. We have not always prioritized these needs and for the last 20 years, we have largely ignored these demands. Clean water, an efficient transportation network, and climate change will all have a profound effect on Palm Beach County's future.
Power lunch spot: Unfortunately, many days it's my desk.
Favorite smartphone app: Email. Our client's expectations for responsiveness is not achievable without it.
What is the most important trait you look for when hiring? The combination of quality work experience and top-notch communication skills. We interview candidates on a daily basis among our six Florida offices. What we see is a job market that has improved considerably and the demand for talent has returned to pre-recession levels. The separator for us has always been, and continues to be, solid communication skills. It's the differentiator when hiring our professionals and it's what differentiates WGI from our competition.
Learn more
about our
services
You've been searching for a place like WGI. We look forward to meeting you soon.