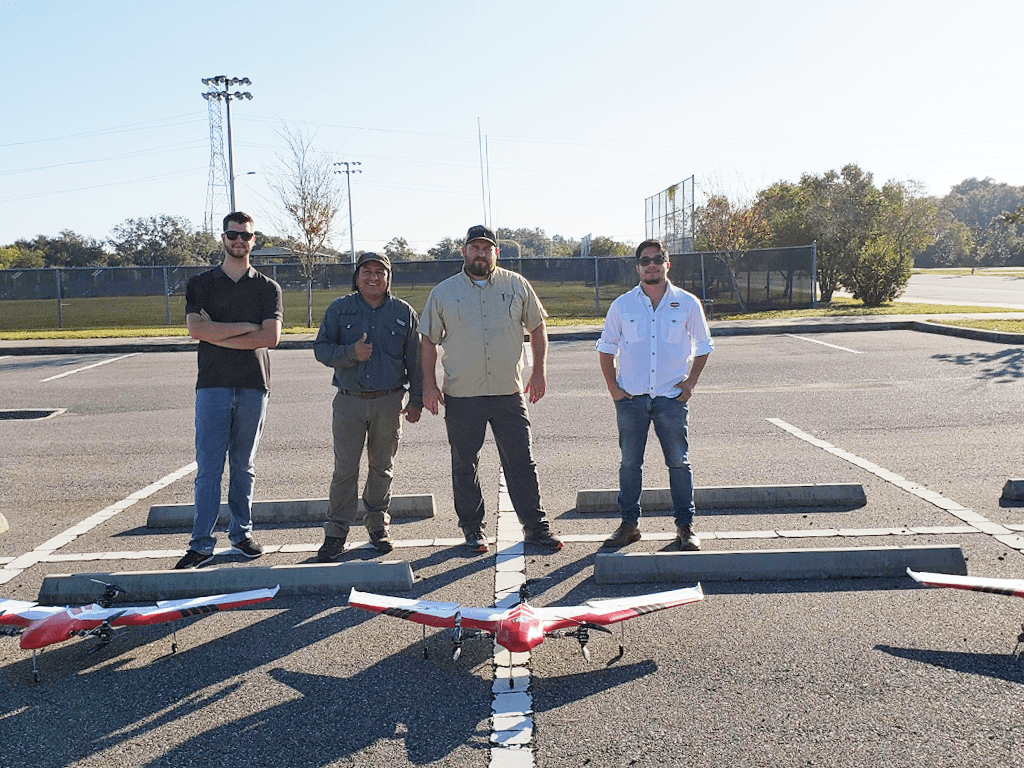 The rise of unmanned aircraft systems (UAS) as a platform to capture geospatial information allows me to combine three of my passions, remote control (RC) modeling, aerial photography, and surveying. I began my career in survey when I was just 15 years old; I also started flying RC aircraft at about the same time. Over the course of my career, I had the opportunity to survey in the field and operate full-sized aerial mapping sensors from 18,000 feet. More recently, I transitioned from five years as a crew chief over to the UAS program at WGI. My three passions led me into the position I now hold, and as we grew the department I took on the role of lead pilot and trainer for WGI. It wasn't long after that until we were approached by BirdsEyeView (BEV), the manufacturer of our primary UAS — the FireFly6PRO — requesting we become one of its certified instructors.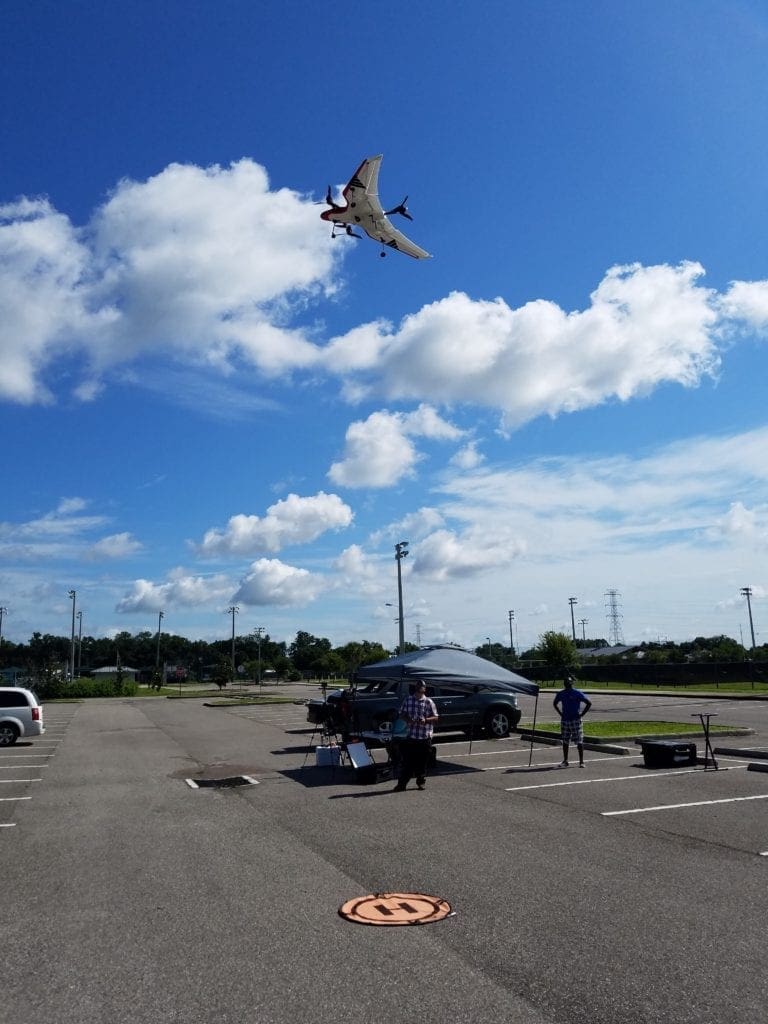 Our relationship with BirdsEyeView began when the firm reached out to us for R&D with its forthcoming Real Time Kinematic (RTK) system. We taught BEV how to measure different results when flying its UAS at various altitudes with differing overlap. We were also able to validate results with our own bore site and a network of high accuracy control. The team at BEV then began to send clients our way for testimonials on their UAS to explain its benefits over other systems. I quickly learned that the majority of companies or clients considering purchasing from BEV had little-to-no flying experience, other than systems from mass market manufacturers DJI and SenseFly. These systems pretty much fly themselves and are basically foolproof. However, the flight characteristics of a UAS that launches and lands like a DJI, but transitions in midair to fly like a plane, requires additional skill. Keeping a $15,000 UAS from hitting the ground can be a bit nerve-racking, making many first-time flyers apprehensive. A YouTube video on how to fly this particular system won't help calm those nerves. Eventually, the folks at BEV asked if WGI would be interested in becoming a certified training partner, and we agreed.
I spent some time with BEV's lead trainer, Erich Freymann, and we went over in detail the entire training process, and the reasoning and logic applied to the program. Many factors affect the training procedures related to flying and operating a FireFly6 Pro UAS. The biggest issue is safety, making sure that once the client is done with our four-day course, they are prepared to fly the FireFly manually and within FAA guidelines. Our training sessions are Tuesday through Friday and are designed for no more than four individuals. The first day takes place in the classroom, where we teach the basics through the FireFly manual while we set up their computers and get their systems up and running. In our classroom session, I teach the students about the four different autopilot modes, and how to assemble/disassemble their UAS. We go through every piece of equipment inside of the UAS during this process, making sure they are familiar with each. I run them through the process of setting up the ground control system (GCS), ensuring they are comfortable with the GCS software's heads-up display features. Battery safety is a vital issue as well; essentially, the battery can be a ticking time bomb. I make sure they are aware of all UAS power and battery discharge fail-safes, as well as the batteries' average lifespan, in order to avoid accidents.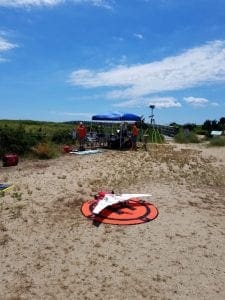 Once the students understand the mechanics of the FireFly, I walk them through the GCS mission planning program, teaching them how to build and fly their missions safely and efficiently. They are taught how to set up missions for their particular payload, overlap, sidelap, preferred altitude…and so on.
At this point, classroom training is complete, and we mobilize to a safe location where live flight training begins, using their own systems, for the next three days. In the field, we essentially put all the classroom knowledge to the test, making sure they dot their I's and cross their t's with an extensive pre-flight checklist. By the fourth day, they are ready to fly manually on their own.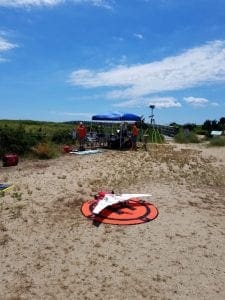 To date, I have trained the National Oceanic and Atmospheric Administration(NOAA), the Florida Wildlife Game Commission, the Department of Interior(DOI), United States Geological Survey(the United States Army Corps of Engineers USACE), Florida Gulf Coast University, University of Florida, Mississippi State University, and various commercial companies. The market for UAS training specifically on the FireFly has significantly increased in recent days. BEV added a few more training partners to facilitate a larger geographic footprint. WGI is very fortunate to be a part of this program and it definitely benefits both organizations. We are learning a lot about what these agencies, universities, and private companies are doing with UAS — from environmental services and forestry, to disaster response and mapping in challenging environments. In turn, we are often asked to assist in further training on acquisition methods and/or processing. In some cases, we become partners or subcontractors to the clients we train. I am fortunate enough to travel to some very interesting locations for on-site training while making many friends and building business relationships in the process. Eric Andelin, the head of our UAS department, knew that building these relationships would enormously benefit our program's future.
If I was a young intern or new employee given the opportunity to work with this technology, I would be running around wild with excitement. I love this profession and I am blessed with these amazing opportunities. My goal is always helping grow this UAS program and supporting our Geospatial Division. UAS are just another useful tool in our geospatial toolbox.
Learn more
about our
services
You've been searching for a place like WGI. We look forward to meeting you soon.