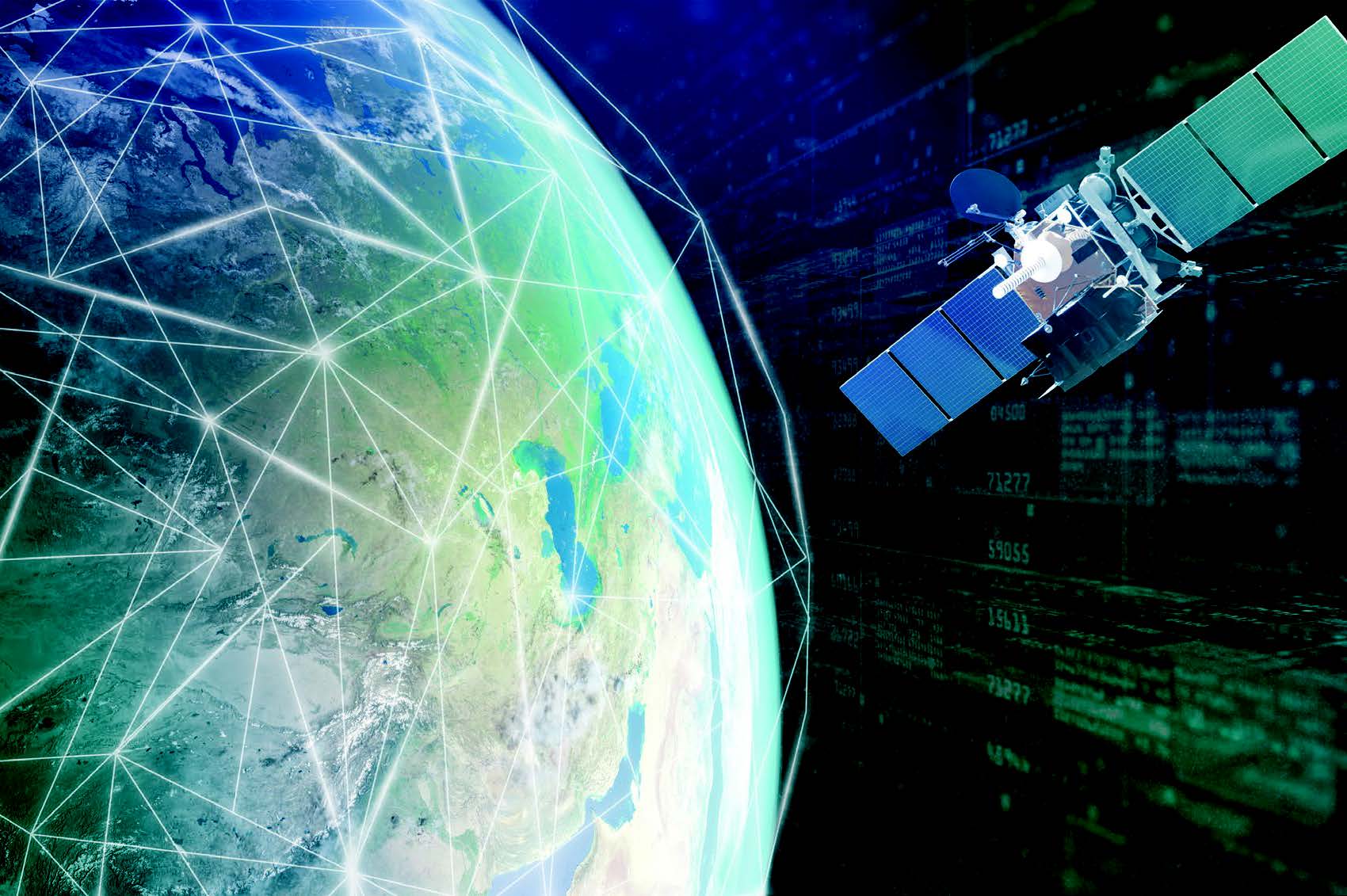 Download this article as a PDF
WGI's Subsurface Utility Engineering (SUE) team recently incorporated the use of GNSS receivers into its survey work, realizing significant benefits in cost savings and turnaround time for clients. Originating from WGI's annual Innovation Contest, where our Associates are challenged to envision the future and be the change they seek, this innovation resulted in over 30% savings in labor hours, and over 50% savings in time spent on spatial data processing.
CHALLENGE
Traditional surveys for SUE work are often time-consuming and require specialized teams and equipment that must be on-site. Precise scheduling is often difficult. As part of the 2021 Innovation Contest, WGI Associates developed a solution and methodology to perform more cost-effective field data collection for SUE and other projects.
"In the past, traditional survey of SUE data was the only option. Paint marks and flags disappear quickly. The need to be resilient and capture SUE data in realtime is now front and center. GNSS solutions and training of SUE field staff is the new model for providing SUE services."

— Wes Kaisershot, PE, WGI, Inc.
The challenge was exploring an approach that positively affected our business — allowing more accurate and efficient field data collection using smaller, less expensive hardware and user-friendly mobile applications our teams are already using. Put simply, our goal was to capture our field data to an acceptable-grade accuracy using a properly enabled and configured global navigation satellite system (GNSS) receiver coupled with a common mobile device.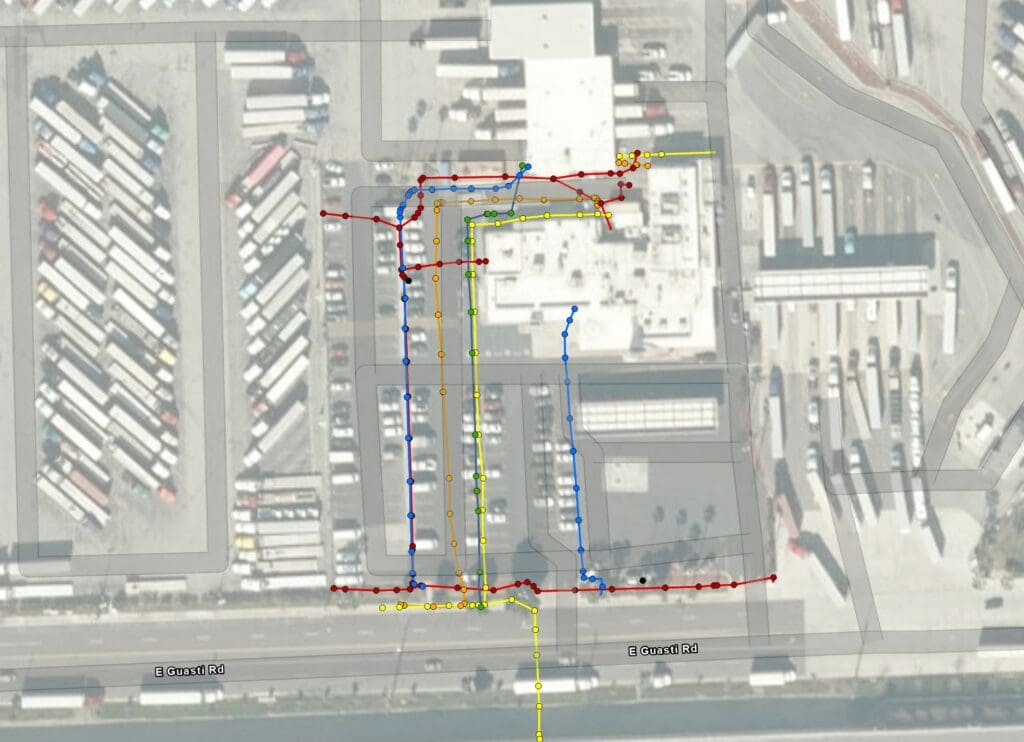 SOLUTION
In late 2021 and early 2022, WGI deployed the use of GNSS receivers for client work on three projects in Texas, including multiple dry and wet utilities near two multi-use family developments north of Austin, and along a high-pressure gas line in San Marcos. Configuring our GNSS receiver to get signals from five satellite constellations, plus the Network Transport of RTC M via Internet Protocol (NTRIP) correction service, we achieved the necessary accuracy we wanted. The ease of handheld data-collection devices and quality receivers were key to getting the desired results. It was also imperative to understand and apply the correct configuration.
All the components, hardware tools, and operator knowledge working together sharpened our accuracy as appropriate for SUE applications. Post fieldwork, we distributed the information to clients and other project stakeholders in our office via the use of summary dashboards, maps, smart photo attachment viewers, and attribute data cards.
"In general terms, GNSS high-end surveying equipment is more expensive than high-end traditional surveying equipment, but when used for large topographic surveys where centimeter-level accuracy is enough, the added cost of the equipment becomes irrelevant given that it can be much faster than traditional methods."

– European Space Agency News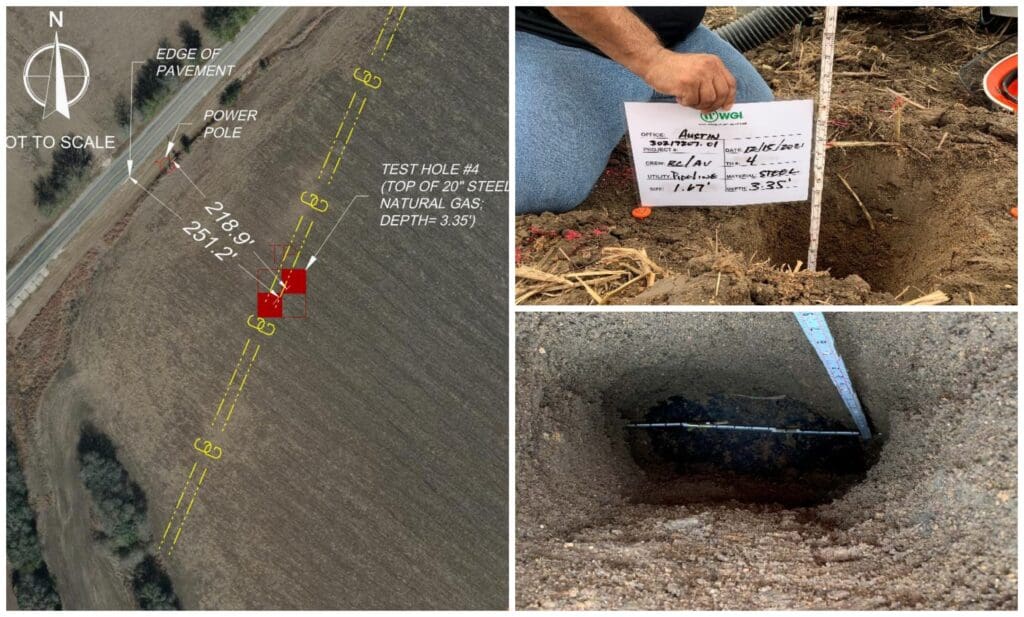 BENEFITS
As an innovative service provider, we can cost-effectively collect valuable high-accuracy data for our clients. For WGI, real-world use of this inventive idea continues to grow, leading to more experienced associates, and enhancing our capabilities as a unique player in the SUE marketplace — across Texas and the rest of the nation.
Our Associates are more informed about working with GNSS receivers, and understanding the quality control points vital to using the equipment effectively. Data collected onsite is made available for review by technicians and project managers in real-time, using cloud-computing technology.
Our planned next steps are integrating Bluetooth-enabled SUE data collection devices like subsurface pipeline locators directly with the GNSS location signal, resulting in simultaneous horizontal and vertical asset designations. Automated test hole reporting direct from the GIS attribute table is also under evaluation.
RESULTS
The results of our client implementations of this technology and methodology show both quantitative and qualitative benefits for both our clients and WGI. Most significantly, given the speed and efficiency that this data was collected, our team estimates:

CONTACT US
Contact our experts today to learn more about WGI's SUE services.
Learn more
about our
services
You've been searching for a place like WGI. We look forward to meeting you soon.