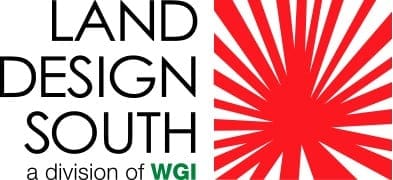 Wantman Group (WGI) is pleased to announce that it is combining forces with respected industry partner Land Design South (LDS). The deal closed July 31, 2014, with LDS becoming a wholly owned division of WGI, according to David Wantman, PE, president of WGI.
LDS founders Bob Bentz and Karen Bentz and all LDS principals and directors will continue in their current roles, ensuring a smooth transition for both LDS clients and staff.
"WGI and LDS have worked together on many projects through the years," said Mr. Wantman. "Projects like Broken Sound, Frenchman's Crossing, Shoppes of San Marco, and numerous FDOT jobs will now benefit from the seamless transition from survey to planning to engineering and permitting. By combining our strengths, we will be able to deliver fully integrated services throughout the entire project life cycle.
"LDS offers complementary core services to those WGI already provides in its eight main divisions, further enhancing the level of service our clients have come to expect. Our two businesses are complementary, and our corporate cultures are very compatible. We have a history of collaboration and as teaming partners in both the public and private arenas," Mr. Wantman continued. "After nearly 30 years in the business, Bob and Karen Bentz have built a solid, successful company that we are proud to now call our partners."
Bob Bentz, co-founder of LDS, added, "The clients of both firms remain the top priority, and they will continue to receive the same high-quality service LDS and WGI strive to always provide. The combining of our two firms will create new benefits for our clients in our ability to provide more comprehensive services under one roof. We can guide a project from its initial inception through construction."
WGI and LDS have a long history of collaboration and as teaming partners in both the public and private arenas, and both firms have a strong relationship with the Florida Department of Transportation. The addition of LDS's Landscape Architecture, Planning, Traffic, and Environmental Divisions enable WGI to offer a further coordinated approach to design and construction on the front end of every project, now including expertise with the Eminent Domain process. It will also further expand WGI's Planning Division, enhancing the two firms' shared principles of sustainable environments. WGI's Transportation and Environmental Services Divisions will experience an increase in proficiency in traffic and mobility studies, and full environmental expertise.
Learn more
about our
services
You've been searching for a place like WGI. We look forward to meeting you soon.