Our college internship program provides a well-rounded learning environment that serves to enhance classroom education with hands-on experience. Our program offers interns the opportunity to obtain valuable experience working on real projects for WGI's private and public clients.
In this week's spotlight, we check in on three of our interns who are gaining experience in the field and learning from their peers in the office.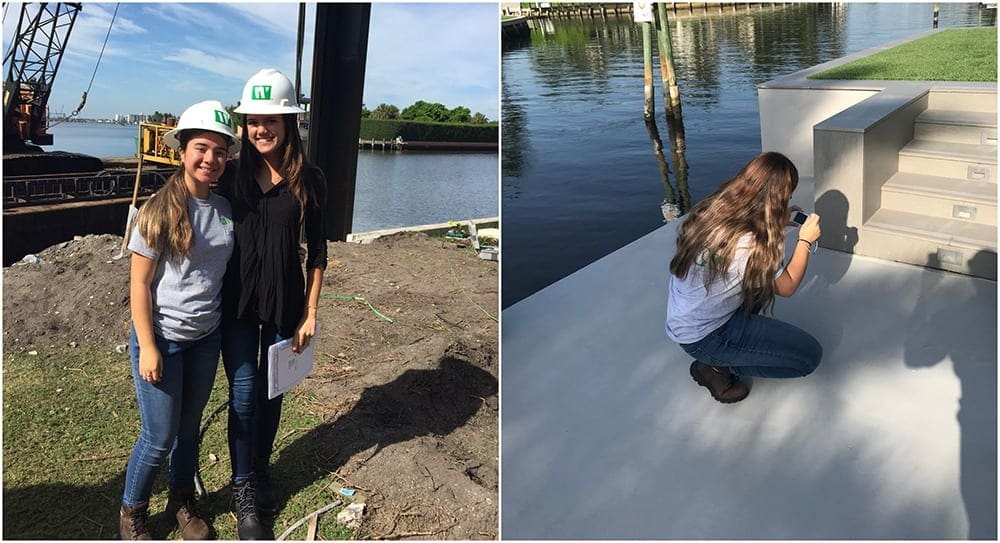 Meet Maria Rodriguez. Maria is currently attending Florida Atlantic University and is spending the summer with our Civil Division in West Palm Beach, FL. Maria has been on multiple job site visits throughout her internship, one of which was a sea wall inspection at a private home in Boca Raton. The sea wall needed a quality inspection before the (rather expensive) home could hit the market. Maria also went to the 330 Island Road project site with fellow intern, Avery Alvarez, where she observed the first pair of 45′ sheet piles being driven and the Vibratory Hammer in action to set up the vibration monitoring and the demolition of an existing concrete seawall cap.
"This was an amazing first internship experience. Everyone is amazing and the environment is great. I hope to come back next year!" – Maria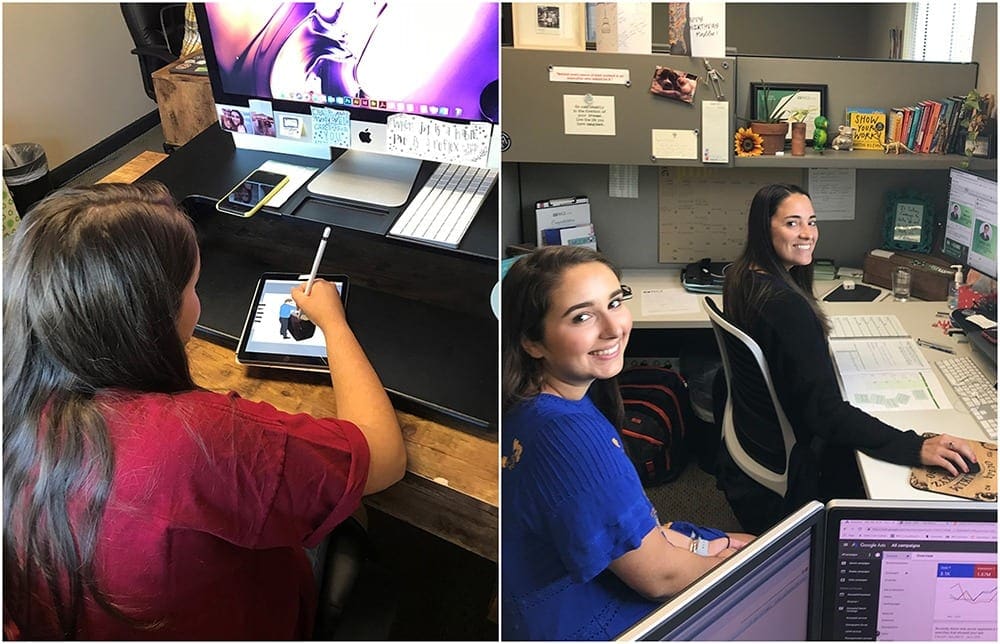 Meet Grace Bray. Grace is currently attending Southeastern University and is spending her internship with the Creative/Marketing Division in our West Palm Beach, FL office. Grace has great artistic talent and has been eager to help the team in any way possible. Grace has utilized her drawing ability and passion for art to hand sketch numerous graphics and images that have been included in marketing campaigns and material. Grace has also spent time learning from multiple people in the office such as Social Media Specialist, Madeline Szwed, who can be seen showing Gracea behind the scenes look at what goes into the content creation for WGI's social media efforts.
"My time at WGI has helped me grow and learn so much more about the career that I want to go into after graduation. This internship has given me real hands-on experience that can't be replicated in the classroom, as well as a better understanding of the graphic design industry and what it is like to work in an office." – Grace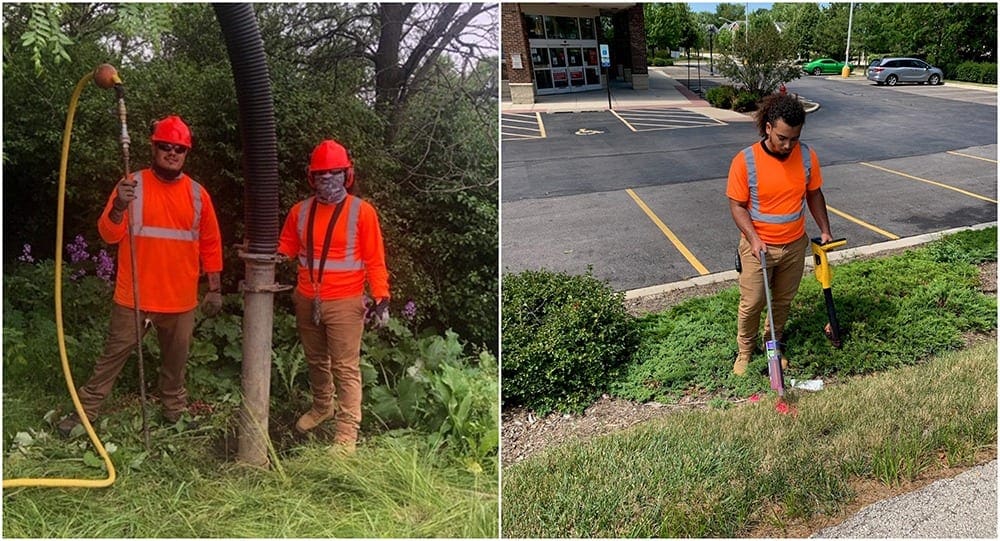 Meet Jesus Campos. Jesus (also known as Jesse) is currently attending Rockford University and has spent the summer with our SUE and Survey Divisions in the Chicago office. Jesse has gained a lot of experience in the field and has been performing like a seasoned vet! Jesse has worked closely with the RAMVAC Vaccum Excavator trucks on multiple jobs. Jesse can also be seen assisting in the location process for a telephone and electric line for a designating job in Schaumburg, IL.
"My experience at WGI has been an opportunity that I am extremely grateful for. I've had the privilege to come in with no knowledge of the area of work and have learned day-by-day, from some of the most understanding and work-oriented mentors I have ever met. In a division that focuses on more of the manual labor in the company, WGI is so vast and diverse that they offer various opportunities to climb the ranks in different fields" – Jesus
Have you recently graduated or are you looking to gain real-world experience before you graduate? Then WGI is the right place for you. Visit our intern website to get a better idea of what our interns are doing on a daily basis here.
Read more about our college internship opportunities and recruiting here.
Learn more
about our
services
You've been searching for a place like WGI. We look forward to meeting you soon.