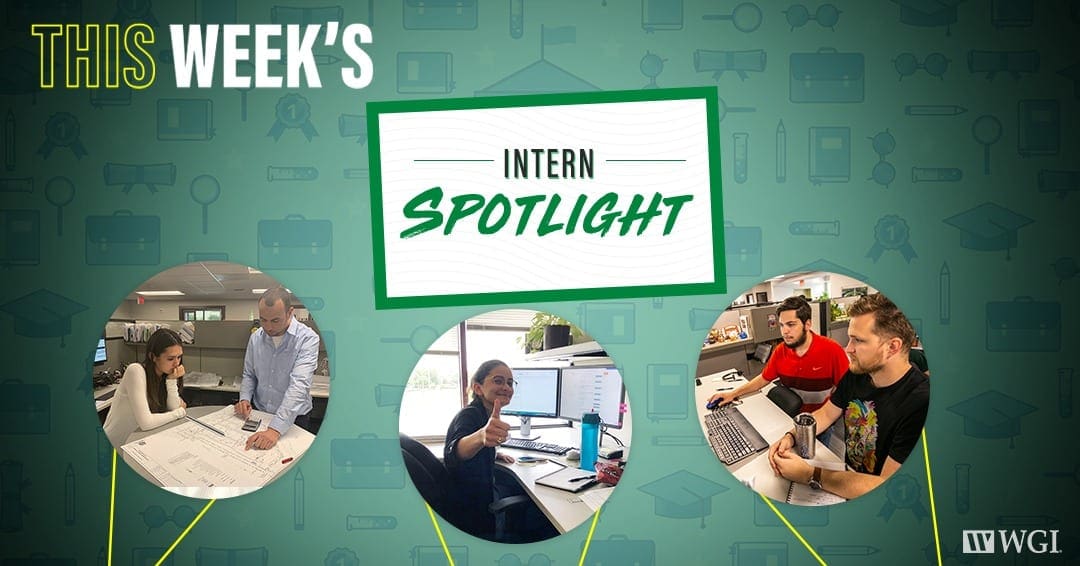 Our college internship program provides a well-rounded learning environment that serves to enhance classroom education with hands-on experience. Our program offers interns the opportunity to obtain valuable experience working on real projects for WGI's private and public clients.
In this week's spotlight, we check in on three of our interns who are gaining experience in the field and learning from their peers in the office.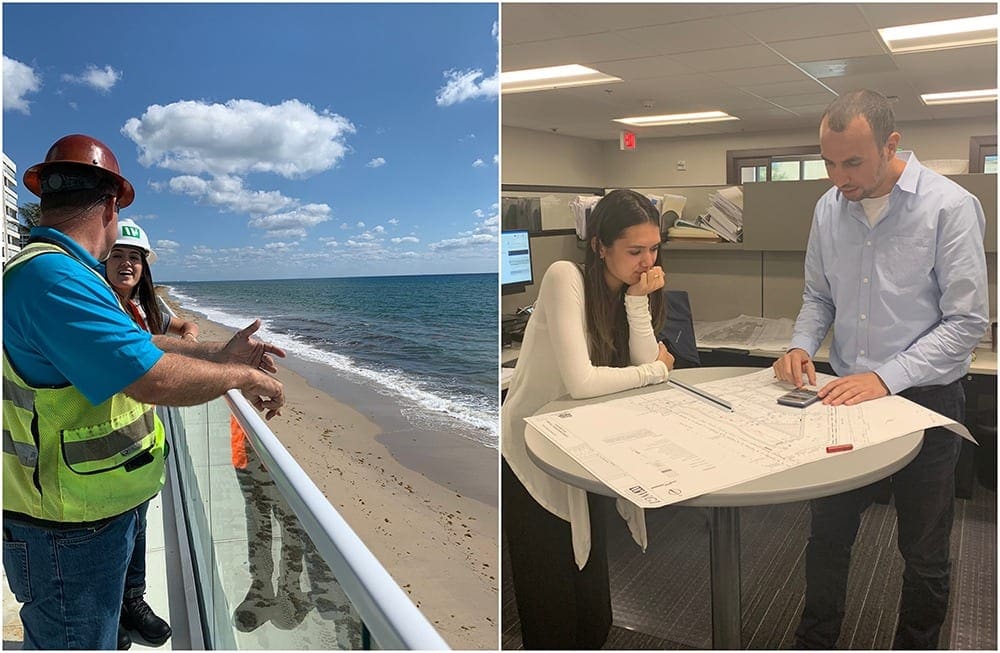 Meet Avery Alvarez. Avery is currently attending the University of Florida and is spending the summer with our Civil Division in West Palm Beach, FL. Avery has been receiving first-hand guidance from Senior Engineer Intern, Merouane Elkaoussi since beginning her internship and has been on multiple site visits with the Civil Team.
"As an intern at WGI, I've learned about the field of engineering through experience that cannot be gained from classes. Each day I've learned something new about what civil engineers do and the processes that must be done to complete different projects. Everyone I've worked with has been willing to teach me everything I need to know in order to succeed! " – Avery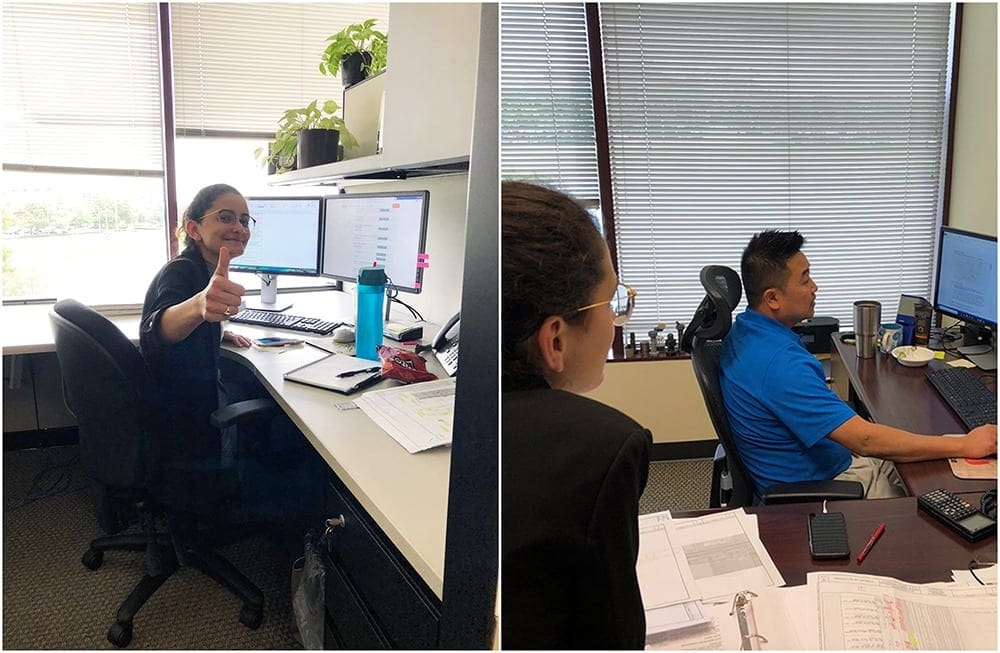 Meet Jennifer Amor. Jennifer is currently attending the University of South Florida and is spending her internship with the Structural Solutions Division in our Tampa, FL office. Jennifer has been eager to learn and is appreciating the guidance from Senior Project Engineer, Tony Nguyen as he teaches her how to interpret sutructural design criteria.
"Being part of the Structures Team in Tampa, I have had the opportunity to work on a diverse array of projects across Florida. This has given me amazing insight into all the aspects that go into every project and the many bridge design codes and regulations. I have also been able to visit the field and observe previous projects coming to life. The experience I've gained at WGI is beyond what can be taught in a classroom and has led me to become a more informed engineering student and professional." – Jennifer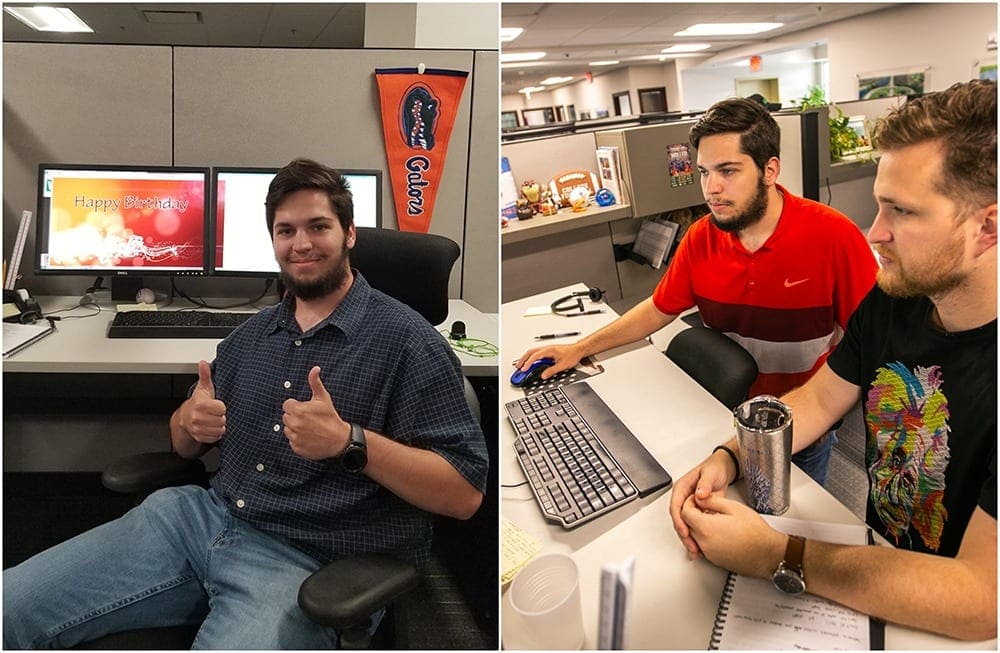 Meet Michael Hunter. Michael is currently attending the University of Florida and has returned to WGI for his 2nd consecutive summer internship. Michael has been implementing the skills he learned during his previous internship and is learning new key skills from associates like Engineer, John Thomas, who he has worked side by side with on various projects such as the 3D modeling for the visualization of Colonial Drive in Orlando, FL.
"Much of last summer consisted of me trying to learn and understand the design process and familiarizing myself with MicroStation SS4, but this summer, I was able to use that previous experience to and continue my growth as an engineer. I went from working primarily in 2D plan sheets to working in 3D models, which is the direction that the industry is heading as FDOT will require 3D models in the future. I spent a large portion of my internship helping with the 3D visualization of Colonial Drive in Orlando, which gave me my first exposure to corridor modeling. I also assisted on projects such as the box culvert replacements in Martin County, where I was born and raised. It was amazing to be a part of projects that are close to home. WGI provides a comfortable culture that facilitates growth and learning all while allowing me to contribute to projects that put WGI at the forefront of the industry. I am proud of the work that I have done here and am grateful for the opportunity to be an intern at WGI." – Michael
Have you recently graduated or are you looking to gain real-world experience before you graduate? Then WGI is the right place for you. Visit our intern website to get a better idea for what our interns are doing on a daily basis here.
Read more about our college internship opportunities and recruiting here.
Learn more
about our
services
You've been searching for a place like WGI. We look forward to meeting you soon.