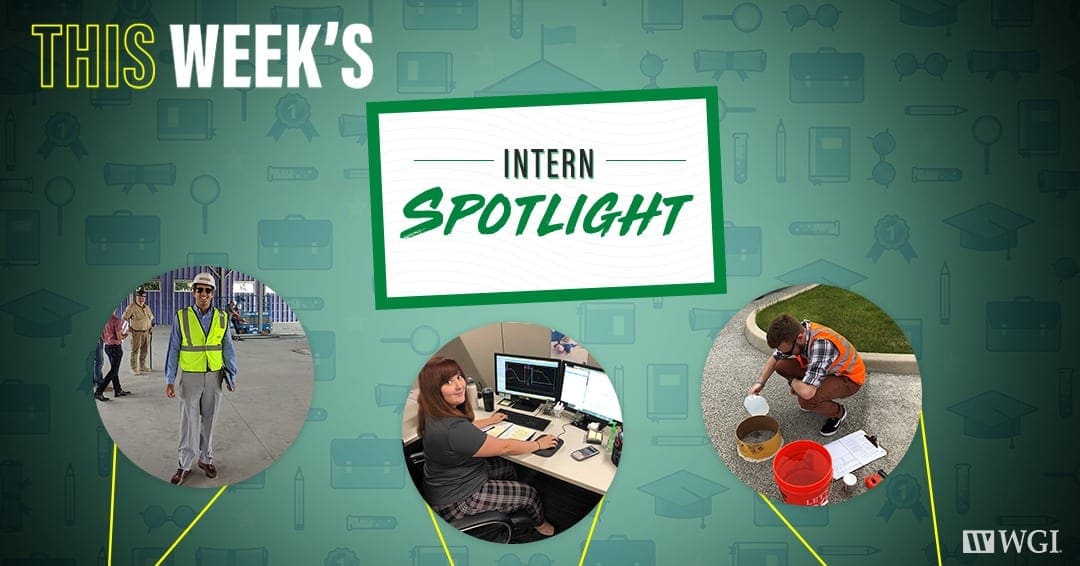 Our college internship program provides a well-rounded learning environment that serves to enhance classroom education with hands-on experience. Our program offers interns the opportunity to obtain valuable experience working on real projects for WGI's private and public clients.
In this week's spotlight, we check in on three of our interns who are gaining experience in the field and learning from their peers in the office.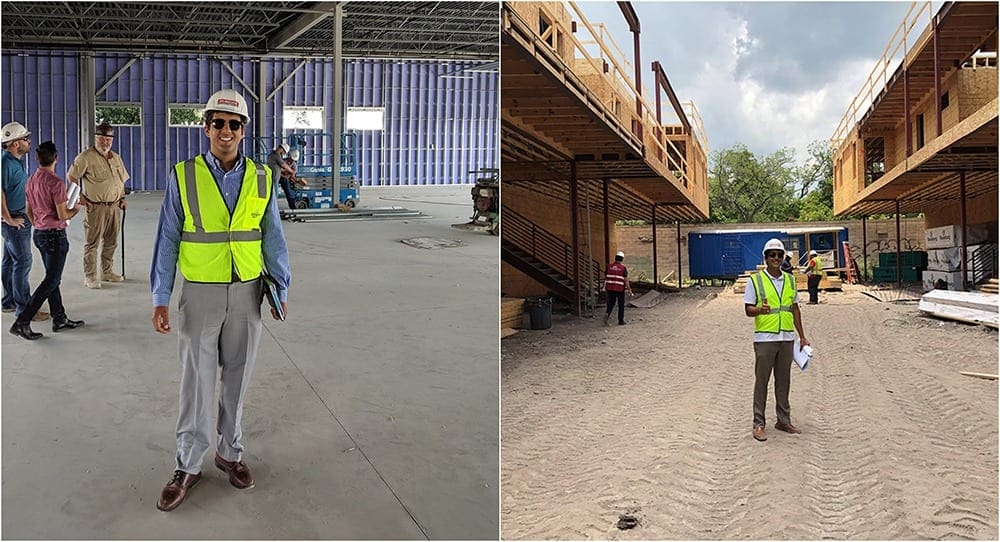 Meet Chris Dells. Chris is currently attending Texas A&M University and is spending the summer with our Civil Division in Austin, TX. Chris has been on multiple job site visits throughout his internship. One of which was the Oltorf Job site where he had the opportunity to analyze construction areas that were up for inspection and gained substantial knowledge from speaking with the contractors and architects on the project.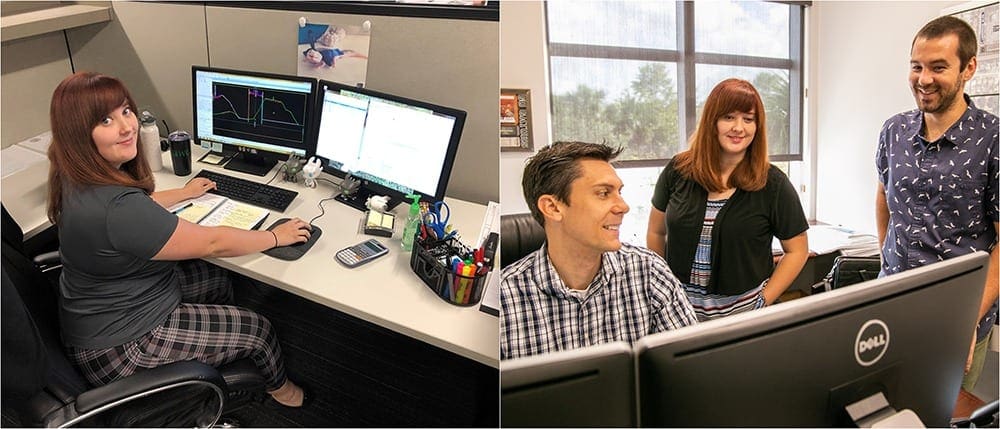 Meet Olivia Eastman. Olivia is currently attending the University of Florida and is spending her internship with the Roadway Division in our West Palm Beach, FL office. Olivia has not taken any learning opportunity for granted. She has been quick to ask for help and eager to learn from senior associates such as Engineer, Robert Winslow and Project Engineer, Corey Hill. Corey is considered an "intern alumnus" at WGI and has been quick to share his experience and guidance with Olivia.
"I've gained a variety of experience in this internship – Even though I'm working in one specific department, every opportunity I've encountered results in being taught a new skill." – Olivia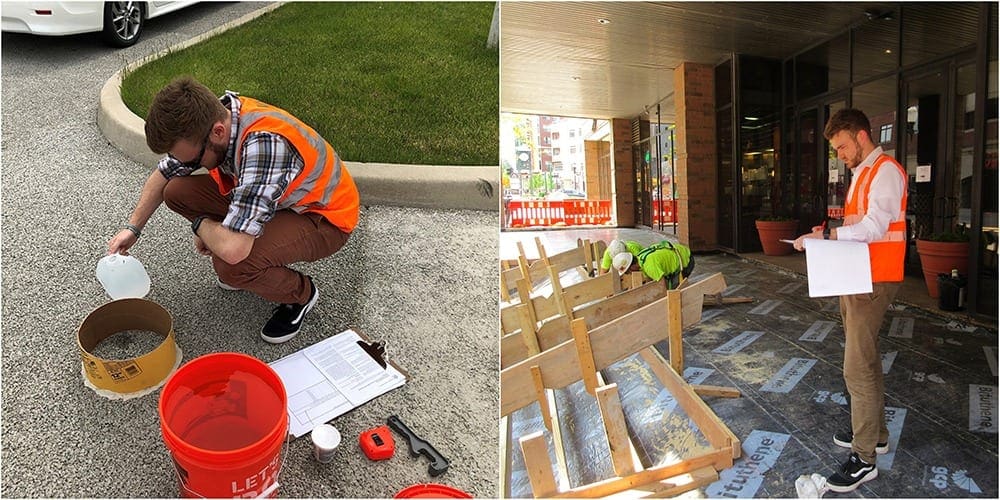 Meet Owen Brenneman. Owen is currently attending Michigain State University and has returned to WGI for his 2nd consecutive summer internship. Owen has been implementing the skills he learned during his previous internship and developing new skills from associates like Field Supervisor, Tim Meyer. Owen and Tim have worked on multiple projects together and recently went out on a site visit where Owen helped perform an ASTM C1701 test on an existing concrete parking lot.
"My work with the parking restoration team in the Kalamazoo office this summer has been greatly influential in assessing my career goals. Being significantly involved in conducting structural evaluations, preparing project proposals, producing construction documents, and providing several different construction administrative services during the bidding and construction process has given me meaningful professional experience which I highly value. In this second year I have continued to acquire practical engineering knowledge over a wide ranged of restoration practices and have enjoyed connecting classroom studies with real world problems and tasks." – Owen
Have you recently graduated or are you looking to gain real-world experience before you graduate? Then WGI is the right place for you. Visit our intern website to get a better idea for what our interns are doing on a daily basis here.
Read more about our college internship opportunities and recruiting here.
Learn more
about our
services
You've been searching for a place like WGI. We look forward to meeting you soon.