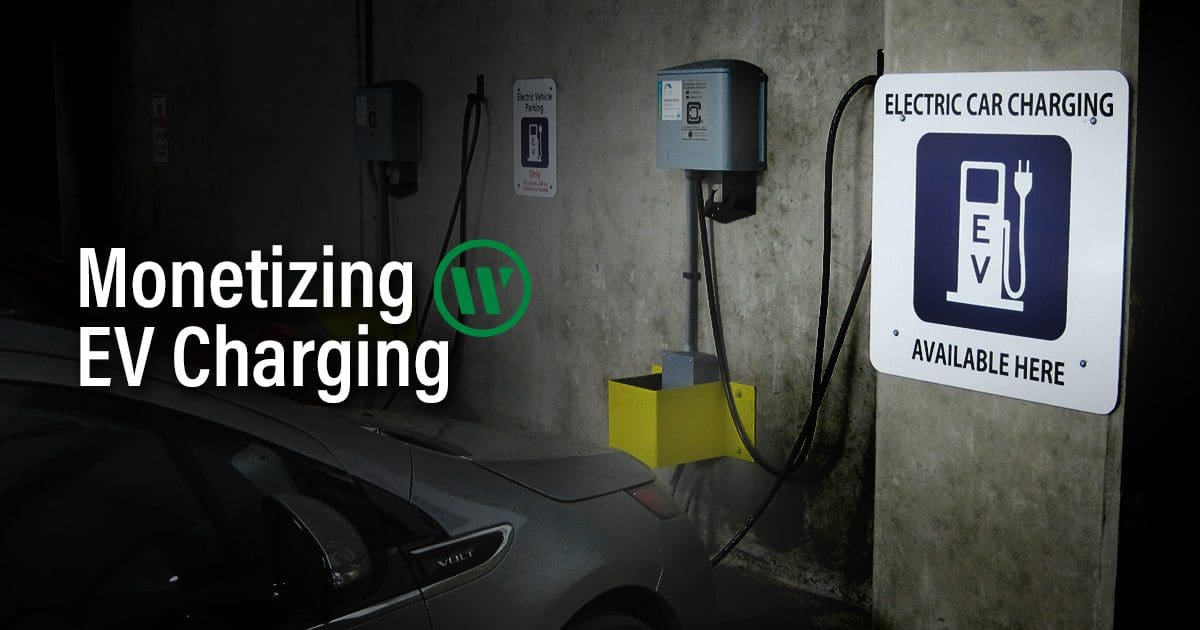 So, you're putting EV charging technology on your site. It's a no brainer, right? The auto industry is going all in on electric vehicles and eventually all your tenants or customers will expect you to offer EV charging. And for now, it's a great tenant or customer amenity that will give you a competitive advantage over other property owners in the area.
But are there other benefits? Can your EV charging equipment provide additional income?
Benefits of offering EV charging
There's no reason for your EV charging station users to expect you to provide free electricity. In fact, it may be possible to charge a premium for the electricity you provide, turning your customer amenity into a new source of income. Most states permit EV charging providers to resell electricity, and in those areas the best approach is generally to sell electricity by the kilowatt. This permits you to treat the electricity you're selling as a commodity with a tangible value.
In areas that don't permit reselling, you may be able to work around this prohibition by selling by the hour. When offering hourly EV, you aren't considered to be "reselling." Your EV consultant can work with you to determine what's permitted by the utility providing your electricity and create a program that best meets your needs—and maximizes revenues.
Parking equipment providers are also making it easier to monetize EV charging. The largest provider of parking access and revenue equipment recently announced a partnership with a leading energy management company to offer EV charging in parking facilities and to charge for electricity simply and conveniently as part of the parking transaction. This is good news for owners providing EV services because it provides a turnkey solution for charging for electricity, utilizing equipment that you likely need in your parking facilities anyway. 
Let the EV experts at WGI help you evaluate your short- and long-term EV charging needs and develop a plan that meets those needs. Contact us today!
Learn more
about our
services
You've been searching for a place like WGI. We look forward to meeting you soon.