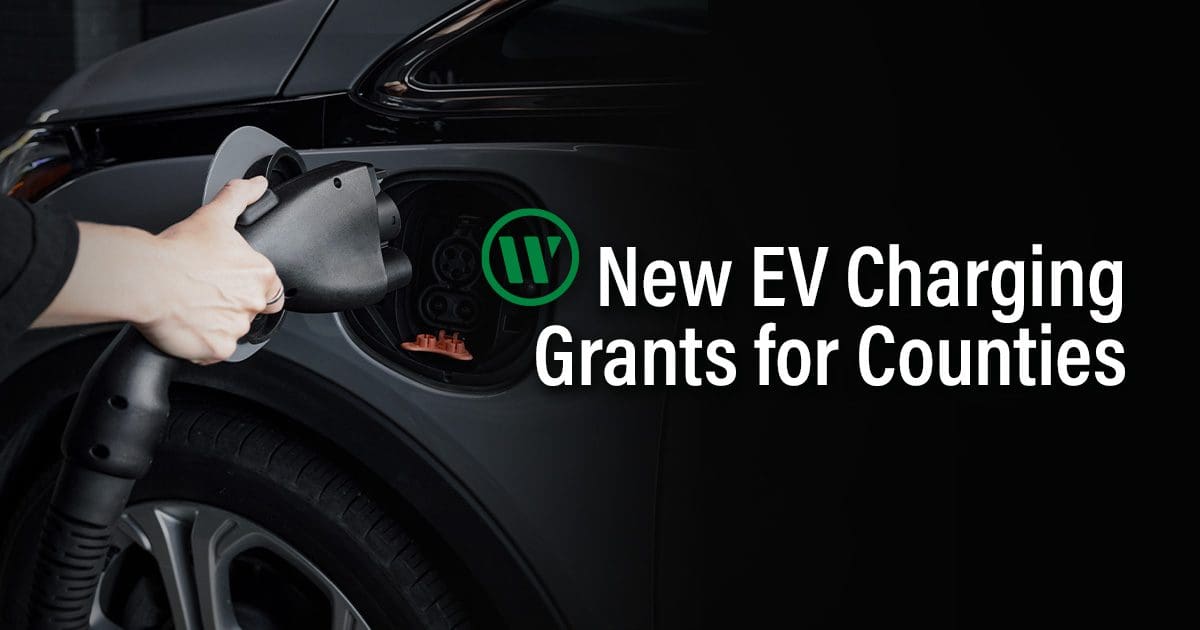 By Marc Remmert

Counties Are Eligible for Two New EV Charging Grants Totaling $150 Million
The federal government recently announced two new grant programs totaling $150 million. The first is offered by the Joint Office of Energy and Transportation and makes $51 million available to counties through the Ride and Drive Electric Program. The program is part of the federal government's effort to "build the resiliency, reliability, and accessibility of electric vehicle (EV) charging stations in rural and disadvantaged communities." The Ride and Drive Electric Program is enhancing charger reliability through the validation and testing of charging equipment and will also advance new business models for electrified, shared mobility, and fleet-based services.
The second new program providing funding to counties is focused on reducing soft costs associated with EV charging infrastructure in underserved communities providing consumer education on EVs and EV charging, and developing batteries that utilize low-cost and widely-available materials. Sponsored by the U.S. Department of Energy's Vehicle Technologies Office (VTO), this program will provide $99.5 million in funding to support these projects.
The federal government is focused on counties because they play a major role in America's transportation and infrastructure networks. In fact, counties own and operate nearly half of all public roads and more than one-third of America's bridges. Counties must submit concept papers by June 16th, and full applications are due by July 28, 2023.
Time is short to access these two grants. The EV and alternative fuel experts at WGI can help county agencies identify potential grant opportunities and pursue them. For more information about accessing EVC and alternative fuel grants, contact Marc Remmert at marc.remmert@wginc.com.
Learn more
about our
services
You've been searching for a place like WGI. We look forward to meeting you soon.