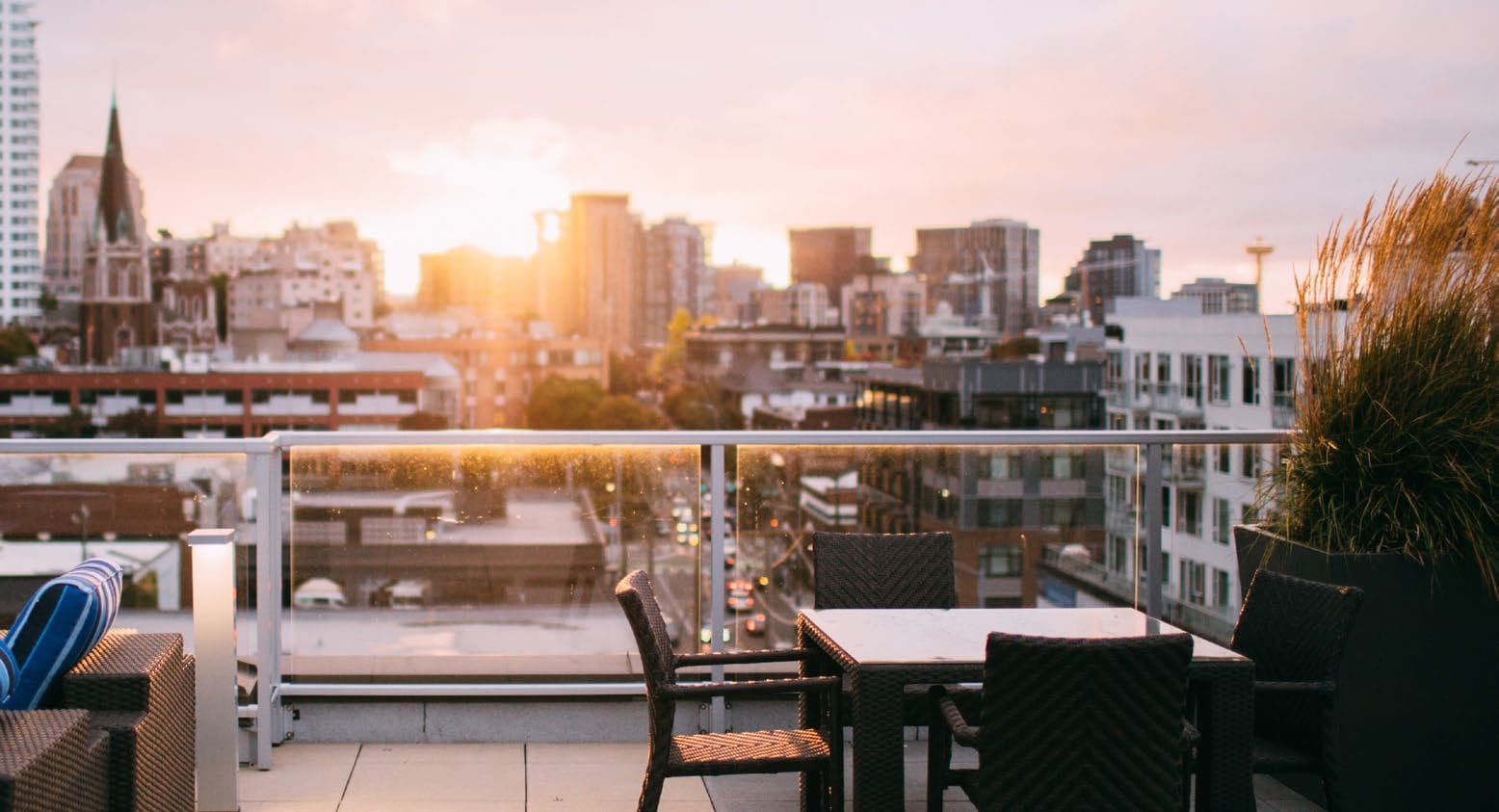 Download this publication as a PDF 
An Analysis of Co-Living and Affordable Housing Options.
Housing prices are skyrocketing, and that's not up for debate. Florida leads the pack, with Miami renters paying 21.98% above the long-term rental trend and 21.92% more than last year. (Owers, 2022) Figure 1 visualizes the average single-bedroom rent prices in Florida metro areas from the Waller, Weeks, and Johnson Rental Index in June 2022. According to the Index, Florida metro areas dominated the list of the largest premiums and largest annual rent increases that summer, but the issue is not limited to the Sunshine State. For-sale and for-rent prices have been increasing all across the country, with a multitude of factors to blame. But how can planners affect change when their influence is limited? And how can developers diversify their portfolios in this uncertain market? We hope to shed some light on just that, based on WGI's experience and expertise in land development in Florida and across the country.
PROBLEM
The lack of affordable housing in American cities predates the COVID-19 pandemic; planners always grappled with supplying attainable rental and ownership options for existing and future residents. The pandemic only exacerbated the existing problem, compounding with other issues facing cities, primarily homelessness and increasing social isolation. America's housing affordability issue is so complex that while these conventional approaches are certainly relevant, a diverse range of innovative solutions is needed to address the growing problem. As planners develop more affordable-housing strategies, focus must be given to factors such as walkability, sustainability, and social equity, which should be inseparable from any housing development. The list of affordable-housing programs and policies explored in recent years is extensive, yet many high-growth cities across the nation continue to become more, and not less, expensive. 
Research published by the Joint Center for Housing Studies at Harvard University analyzed changes to "cost-burdened renters," defined as those who spend over 30% of their income on rent and utilities each month. It showed that between 2019 and 2020, cost burdens rose the most for single-person renters, older-adult renters, black renters, and middle-income renters. 
The needs of Americans also shifted without policy keeping up; non-family households are on the rise and residential mobility is increasing. From 2011 to 2021, the percentage of single-person households in four out of five of Florida's largest municipalities increased (ACS 1-Year Estimates). Planners, real estate agents, and local governments also observed a renewed enthusiasm for living in walkable, mixed-use neighborhoods. Walk Scores and AARP Livability scores can be major selling points for prospective residents, acting as another amenity marketed with the unit. 
As desirable cities struggle to accommodate remote workers, smaller households, and older adults looking to age in urban environments, diversification of our housing stock in walkable and transit-rich areas becomes imperative. This report advocates for co-living housing as an alternative residential product that provides local governments a tool to deploy and reveals the market potential for developers. The key to unlocking its potential is to remove structural barriers to building co-living, reintroducing this shared-housing type to our cities.
A REINTRODUCTION TO CO-LIVING
Co-living is a common form of shared housing, defined by the Department for Housing and Urban Development (HUD) as a "living arrangement in which two or more unrelated people share a house or apartment," (U.S. HUD, 2021). In the context of this report, it refers to a dwelling where all residents live within one building with unrelated people; each tenant pays rent for a private bedroom and shares a common living area with other tenants who are on a separate lease.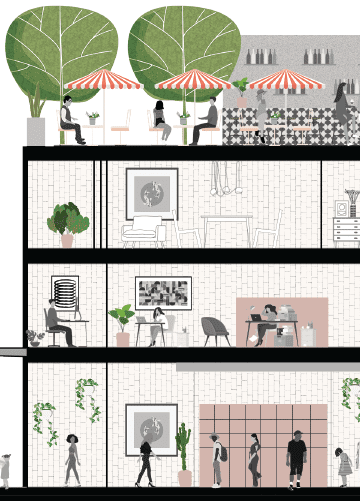 Shared housing is not a new concept and "co-living" may conjure images of boarding houses or your college dorm. These housing types are often outlawed or highly restricted in zoning codes because of their negative association with overcrowded tenements and Hoovervilles of the late 1800s, early 1900s, and the years following The Great Depression. As America industrialized, these shared housing types popped up in urban areas, typically housing the immigrant and working classes. They fell out of favor by governments during urban renewal, and most were either demolished or rendered non-conforming under modern building and zoning codes that viewed them as overcrowded and unsafe. However, due to higher incomes, a changed society, and advances in construction and fire safety, these styles of high-density housing need not share the same stigma as their predecessors. In fact, one of the world's largest commercial real estate services firms, Cushman & Wakefield, called 2019 "Co-living's moment." 
Today's typical co-living facility is located in an urban area with very high housing costs and rental prices 15-30% lower than an average studio apartment (Pepper & Manji, 2019). Bedroom sizes in a co-living facility are smaller than a typical bedroom, with some bedrooms as small as 100 to 200 square feet. Residents trade less private space for furnished and programmed common areas, such as large kitchens, cleaning services, and often, rooftop and outdoor amenities that foster community among residents. This intentional community aspect is a defining component of modern co-living. Lease arrangements can be shorter than a typical 12-month lease. For example, some co-living companies such as Common and X-Social offer three-month, six-month, and seven-month leases. Individuals looking for more social interaction, flexibility, and the opportunity to live in a city with the transportation options and cultural amenities it provides are driving the demand for co-living facilities.
WHAT DOES CO-LIVING LOOK LIKE? 
A co-living facility can take on many different forms. It may be a group of converted single-family homes, a retrofitted walkup building, or a new ground-up development. Some cities made it easier to develop co-living facilities, such as Chicago, Illinois; San José, California; and Miami, Florida. Each of these cities amended their zoning codes to permit and regulate co-living facilities. Although the definitions and development standards of co-living may vary among municipalities, they are all generally in line with the definition published by HUD. 
One of the leaders in co-living, Common, has units in over 16 cities, including New York, Chicago, and Los Angeles. Their co-living model includes private bedrooms which are fully furnished and share facilities that include a kitchen, living room, and laundry machines. Events are held often to promote social interaction between co-living members. The company advertises rents that are $500 less a month than an average rent on Craigslist and over $1,000 less than a traditional studio apartment (Common, n.d.).
WHO BENEFITS FROM CO-LIVING? 
Shared housing may not be for everyone, but planners understand that encouraging diverse housing options, such as accessory dwelling units and Missing Middle Housing, is important to meet our society's diverse housing needs. Co-living is another option that can be the most beneficial in an urban, transit-rich area. While co-living has centered around younger, mobile residents, there is ample opportunity to adapt the typology to serve diverse demographic groups. According to HUD, co-living is a viable housing typology for middle-income renters earning between $60,000 and $80,000 a year, younger adults who are beginning their careers, older adults on a fixed income that can no longer drive, and movers who are new to a city. The rent-by-bedroom lease style simplifies the roommate-search process, breaking down a barrier for residents of a new city, remote workers, and contract workers like travel nurses, who all frequently struggle with finding suitable housing. While also ideal for transient residents and renters seeking short-term solutions, nothing about co-living mandates short tenancies.
In fact, as more adults see renting as their long-term housing strategy, eschewing homeownership, co-living is a viable consideration. Instead of isolating in the suburbs, residents can access common spaces which foster social interaction among roommates, also counteracting feelings of loneliness and social isolation among young adults, as documented in a study by researchers at Making Caring Common, (Walsh, 2021). 
Co-living can provide an attainable housing option to these groups desiring to live near job opportunities, entertainment, and public transit. Co-living facilities are not typically income-restricted affordable housing; conversely, they tend to offer premium amenities and conveniences that could otherwise be unaffordable in traditional multi-family developments. Three case studies of co-living facilities in urban areas are provided below, demonstrating the variety of co-living development styles.
CASE STUDIES
.908 CO-LIVING, SAN FRANCISCO
.908 Co-living is a converted mid-rise co-living space near downtown San Francisco, California. The three-story building has an occupancy total of 16 people, paying rent and utility costs from $1,500/month up to $2,900/ month. Rent agreements are for one month or longer. The space offers residents a shared living room, dining room, and other socializing spaces. Other amenities include a sauna, small kitchen, laundry room, and a backyard. San Francisco's code classifies the co-living facility as a group home and is located in its RM-2 Residential-Mixed, Moderate-Density District.
COMMON VIOLET, CHICAGO
The company, Common, operates four different co-living facilities in Chicago, Illinois. Their Common Violet location is a restored historic single-family home that is converted into four separate co-living units, one on each floor. Three of its four units have four bedrooms, three bathrooms, common area, and a kitchen. Common was able to save a historic building that was once a residence for one family into a facility with 13 bedrooms for 13 individual tenants. Rents start at $1,145 a month (Common). 
Chicago's zoning code makes it easier for developers to accomplish this conversion. The co-living use is located in the City's additional dwelling unit-allowed area, which exists to grow mixed-income, vibrant neighborhoods. The City's zoning code encourages developers to retrofit historic homes and create more naturally occurring affordable housing. 
Areas that allow for organic, contextual growth in the existing housing stock to create additional, unsubsidized, affordable housing for moderate- and low-income tenants, allow multi-generational living arrangement, allow owners to retain property ownership while downsizing living space or allow owners to create additional revenue streams to defray property tax costs, home maintenance costs, or other costs… These Additional Dwelling Unit- Allowed "Areas will allow for the evaluation of conversion units and coach houses in a variety of contexts" — Chicago Zoning Code §17-7-0570
THE NUTS AND BOLTS OF CO-LIVING
Business Models 
Co-living companies are organized in three different business models: the full-stack model, the operator model, and the single-family conversion model (U.S. HUD, 2021). 
The full-stack operator model consists of a single developer, owner, and operator managing every part of the value chain. Co-living companies X Social Communities and OpenDoor use this model, which requires the most capital. 
The operator model is a more common model with two sub-variants: the management fee model and the master lease model. The variations determine how the co-living operator partners with an owner or developer. In the management-fee model, the co-living operator enters an agreement with the property owner and operates the facility for a fixed percent of gross revenues. This variation is ideal for co-living developers entering the market, as it requires less capital. However, developers need to rapidly expand and maintain a low overhead to make the projects feasible. 
The master lease is the second operator model, in which the operator leases and gains equitable title to the property. The co-living operator will receive profits and tax benefits from the facility, and the owner benefits from monthly lease payments and as the property's legal owner. Co-living operators will obtain any excess profits after lease payments and overhead are paid, meaning the property owner has consistent cash flow with no responsibility to the development's success. An example of a company that uses the operator model includes the luxury co-living brand, Common. 
DOCKED LIVING, ST. PETERSBURG
Docked Living is a co-living concept consisting of five single-family residential spaces located in St. Petersburg, Florida. Residents have their own room, and they pay into a housing subscription that offers a 12-month membership. The home pictured has eight bedrooms and eight bathrooms in the converted single-family home. Amenities included in the additional $150-a-month amenity and service fee include monthly cleaning, Wi-Fi, utilities, maintenance, and laundry. Members of Docked Living are required to have a monthly income of at least $2,850. 
The Docked Living facilities are located in St. Petersburg's Neighborhood Traditional Single-Family (NT2) and Neighborhood Suburban (NS) zoning districts. According to the former Zoning Official of St. Petersburg, applicants filed the co-living residential facility as a single-family home after being denied permits for a multi-family facility. The facility was determined incompatible with the City's zoning code since co-living is not a defined and allowed use. This situation highlights the urgency local governments must realize to accommodate a seemingly affordable-housing solution. WGI is well situated to assist with code updates across the State of Florida to adapt to this co-living product. The single-family conversion model is a smaller-scale approach to co-living, where developers create additional bedrooms and bathrooms in single-family homes in urban neighborhoods. Examples include the Docked model in St. Petersburg, operating five such facilities throughout the City.
Planning for Co-living
While the co-living market is growing, barriers like funding availability and local regulations are limiting their potential. Co-living researchers determined that the largest co-living markets are in New York City, San Francisco, and Los Angeles — no surprise since are some of the most expensive housing markets in the Country. In addition to these established markets, another group of cities centered around tech hotspots and Sunbelt Cities is getting ahead of this emerging market. 
San José, California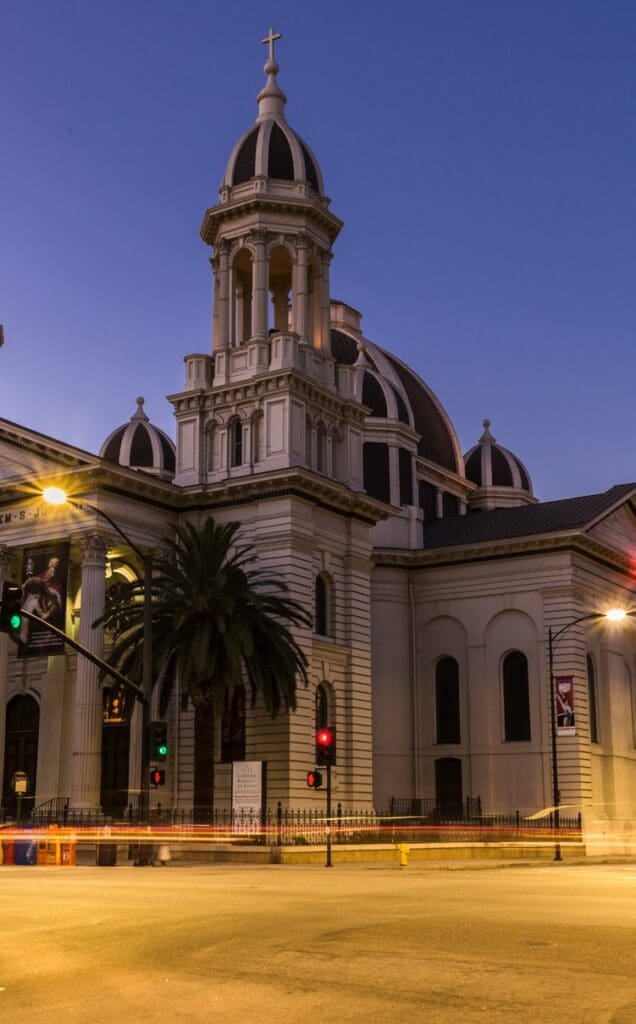 San José also has some of the most expensive housing costs in the country and 22.7% of its residents are considered cost burdened (AARP Livability Index). To increase supply and alleviate demand of attainable housing units, the City updated its zoning code to allow and regulate co-living facilities in mixed-use districts. City staff indicated that multiple developers have expressed interest in developing co-living facilities. The Mayor of San José released the City's Housing Crisis Report, and as a result, spurring the development of creative strategies to provide affordable housing, which included the co-living ordinance. Co-living community is defined in San José's code as a "residential facility where individual secure bedrooms rented to one or two persons, are provided for an established period of time with a lease agreement, in exchange for an agreed payment of a fixed amount of money," (City of San José Zoning Code).
Bedrooms within a co-living community are considered to be sleeping units as defined in Chapter 2 of the California Building Code and in Chapter 24.03 of the San José Municipal Code. Each bedroom within a co-living community is considered a separate living quarter that is occupied by permanent residents. To be considered a co-living community, the shared full kitchen facilities must serve six or more bedrooms and must include interior common space. Specific use standards for co-living communities include a minimum of 100 square feet per bedroom (excluding the closet and bathroom area) for one person, 150 square feet for two people, with a maximum of 400 square feet. This use is allowed with a special-use permit in the Urban Village (UV), Urban Residential (UR), and Transit Residential (TR) zoning districts. 
With similar housing trends and the migration of young professionals to the south, Florida shows the potential for more co-living facilities in the State. According to a PEW research article, Miami, Tampa, and Orlando experienced the fastest rental-price increase in the country between 2021 and 2022 (Hernandez, 2022). The article attributes the housing-supply shortage as a reason for the high housing costs and discusses zoning reform as a possible solution to allow higher density and more affordable housing types in their cities. Some Florida cities, like Miami, Miami Beach, and Orlando, already revised their zoning codes to allow co-living and are waiting on developers to take advantage of this opportunity. 
Miami Beach, Florida 
Miami Beach allows co-living facilities within its zoning code, which is defined as "a small multi-family residential dwelling unit that includes sanitary facilities and provides access to kitchen facilities; however, such facilities may be shared by multiple units. Additionally, co-living buildings shall contain amenities that are shared by all users." Regulations for co-living include the following: 
375 square feet minimum residential sleeping unit size
Minimum of 20% of the gross floor area of the building consisting of amenity space
Units that are smaller than 550 count as half of a unit for the purposes of calculating the maximum allowable density
Orlando, Florida 
The City of Orlando revised its code to allow "group housing," another term for co-living. Group housing is separated into three different levels of intensity and is defined as "any dwelling intended for or occupied by unrelated people, not living as a single housekeeping unit, whether or not the dwelling provides shared kitchen or dining facilities. 
"Group Housing facilities are further regulated as Type A (owner-occupied intended for occupancy of 12 or fewer people, occupancy is prearranged and lengths of stay of at least one week or more, and contains shared kitchen facilities), Type B (intended for occupancy by two to 52 people and does not meet the standards for Type A), and Type C (intended for occupancy of greater than 52 people). 
"This term includes boarding houses, lodging houses, rooming houses, dormitories, and hostels, but does not include any Group Care Facility." When determining density, the City counts every 2.5 residents living in a group housing facility as one dwelling.
MARKET 
Because there are several variations of the co-living business model, different ownership and maintenance setups, and most co-living companies are less than 10 years old, the long-term financial viability of these facilities remains unproven. Certainly, historical precedent shows that shared housing has significant demand, and can be a profitable and even prosperous venture. Smaller private rooms result in higher occupancies per unit, correlating to higher per-square foot rents, and ultimately, greater net profits. Tenants seem to enjoy the ease of a furnished, amenitized apartment with simple lease contracts, and owners benefit from collecting higher rents per square foot. 
With local government supporting this creative solution, developers will likely be encouraged to increase supply. Regardless of apprehensions about an inverting yield curve, trade tariffs, and a general slowdown of the global economy, investors are still confident about the strength of commercial real estate. Because co-living facilities are inherently more flexible and affordable to renters than comparable traditional options, there is reason to believe that they will perform better than their peers during a downturn. 
Today, there are approximately 30 co-living companies operating close to 3,500 rooms in the U.S., with 7,000 more planned over the next two years. According to an article by Bendix Anderson on ALTA+, Ollie's new high-rise apartment building in Long Island City, Queens, "[t]hese co-living suites earn an average of 44% more income in rent per square foot than the more conventional 297 luxury apartments at the 43-story tower … The net operating income from these units is also 30% higher per [square foot], even with the extra cost of co-living amenities like the housekeeping service" (2019). Debt brokers have stated that co-living can generate operating margins that are 30-50% higher than conventional multifamily (Parker and Jeans 2019), yet save the consumers money in the end. 
For planners and municipalities, considering economic development is not the only factor. Practitioners must balance the needs of the community at large, navigating and addressing other issues facing their residents. Social disengagement and isolation continue trending upwards, and their long-term effects on our collective psyche have yet to be fully realized. 
The rise of social media and the behavior patterns developed during the COVID-19 pandemic only further contributed to the growing sense of isolation and loneliness decades in the making. The entire ethos of suburbia is the supremacy of personal space at the expense of the commons. Former Surgeon General Vivek Murthy warned Americans about this brewing problem in his 2018 book, stating that "while loneliness has the potential to kill, connection has even more potential to heal." 
In 2001, lauded political scientist Robert Putnam first introduced Americans to the theory of social capital in his book, Bowling Alone: The Collapse and Revival of American Communities. According to Dr. Putnam, "social capital refers to the collective value of all social networks" of the people that you know, "and the inclinations that arise from these networks to do things for each other," which he refers to as norms of reciprocity. There are many social, economic, and technological changes that contributed to this loss of social capital in American households. Planners have attributed the rise of suburbia, especially in the form of gated communities, to the loss of a sense of community and the norm of reciprocity. A fundamental component of co-living is the sense of community that unrelated residents build while living together in a space emphasizing common areas over private bedrooms, where those relationships of reciprocity can grow. The joint economic and social potential of co-living should warrant serious attention by any planning department under pressure to address these intersecting crises in their cities.
CONCLUSION 
To confront the affordable housing shortage across the country, planners are promoting more innovative housing typologies, such as co-living, in expensive housing markets. This is an efficient, equitable housing option that provides attainable rooms to rent for young, older adult, and single renters in areas of high opportunity. Co-living is an attractive market for developers to enter, providing more rentable square footage per occupant and diversifying a portfolio. As the co-living movement continues to grow, funding becomes more available as business models are refined. Florida cities such as Miami Beach and Orlando revised their codes to permit these facilities, adding yet another housing option in urban areas already exploding with growth and diversity. Developers find the higher profit margins associated with co-living desirable. Local governments should consider getting ahead of the curve and allowing these uses where appropriate and establishing standards. The barriers to developing co-living facilities are all surmountable. Resistance may temporarily slow down momentum, but not impede this re-emerging typology. Collaboration with planners, building officials, local governments, developers, and communities will be necessary to reap the full potential of co-living to positively impact urban environments. At WGI, we're creatively transforming how our world is envisioned, designed, and experienced. Our full lines of service can tackle these issues head-on as we actively seek opportunities to guide and manage co-living development projects for our clients. 
Contact our team for more insight into how WGI's can help with Co-Living and Affordable Housing Options.
Learn more
about our
services
You've been searching for a place like WGI. We look forward to meeting you soon.