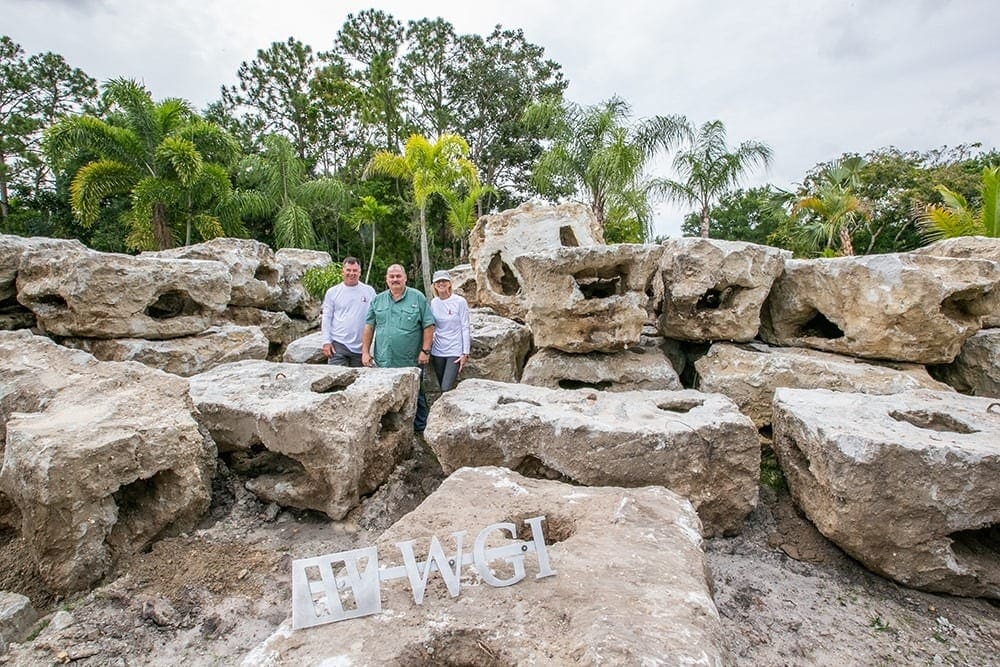 The Andrew "Red" Harris Foundation presented WGI with a new idea for a way to build artificial reef modules to be deployed off their reef site in the Juno Beach and Jupiter, Florida area.
The foundation found that it was difficult to locate native stones in the shape and configuration needed to best support marine life. Founder of the Andrew "Red" Harris Foundation, Scott Harris conceived an idea with his artistic consultant, President and Founder of Viewcrete, Mark Collette to develop artificial reef modules that resemble native boulders with several fissures and openings that would allow fish to enter them and seek safety from large predators.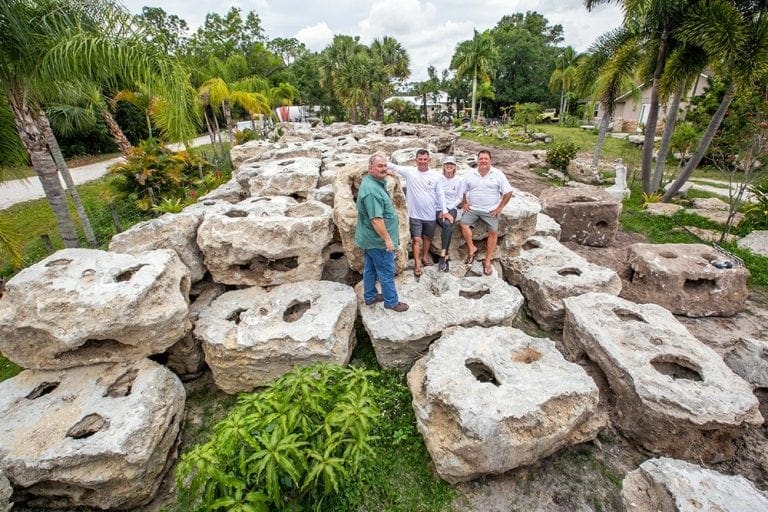 The reef modules are being constructed onsite in the manufacturing yard. They are all cast concrete and use a 5000-psi design mix reinforced with a fiber mix to hold them together with a significant number of voids in the modules.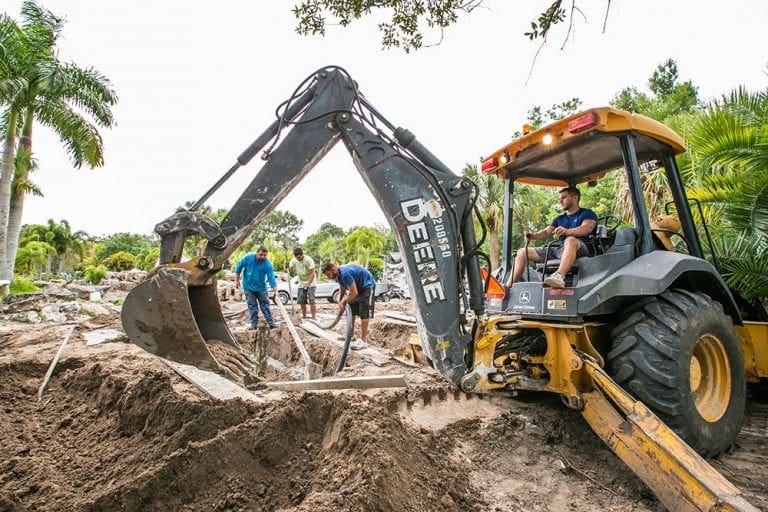 The foundation will have the ability to pick up the reef modules and deploy them into the ocean in hopes of supporting artificial reef formations, natural ocean life habitats, and new coral life. One of the benefits of the new design will be the increase of the manufacturing pace of the artificial reef components, allowing the foundation to continue to build artificial reef sites throughout Palm Beach County.
The Andrew "Red" Harris Foundation is looking for people to donate to help fund the process. The foundation is offering the opportunity to place a memento on the reef module to anyone who donates.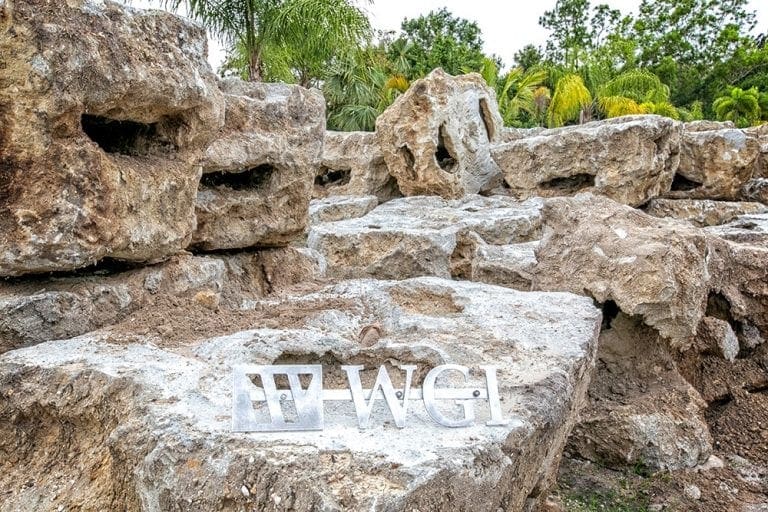 WGI will be attaching the WGI logo to the donated reef module and plans to dive the artificial reef with our environmental team.
WGI is proud to once again be a part of this organization's vision to help build artificial reef sites for Palm Beach County, and to aid in the preservation of coral reefs while adding sustainability to ocean life and corals in the area.
Learn more
about our
services
You've been searching for a place like WGI. We look forward to meeting you soon.