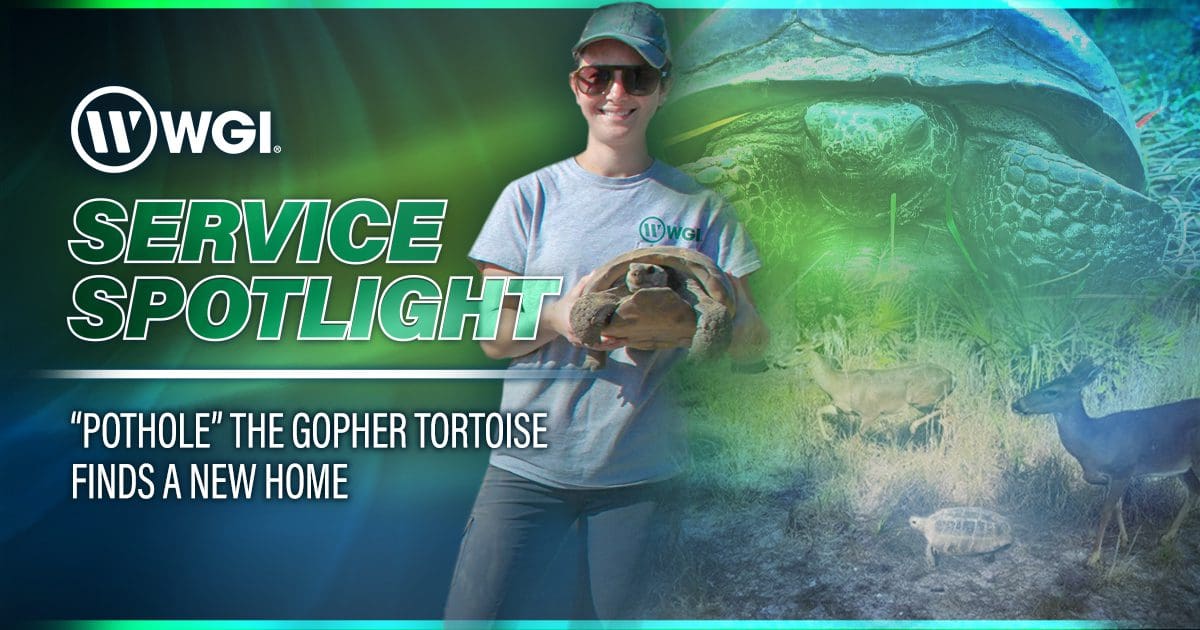 Answering the Call for Help
Members of WGI's Environmental team, Kate Nelson and Jon Abbott, answered the call for help from our friends at the Palm Beach County Parks & Recreation Department.
After stirring up quite a commotion, our team sprung into action to assist with the capture and relocation of a gopher tortoise in Okeeheelee Park!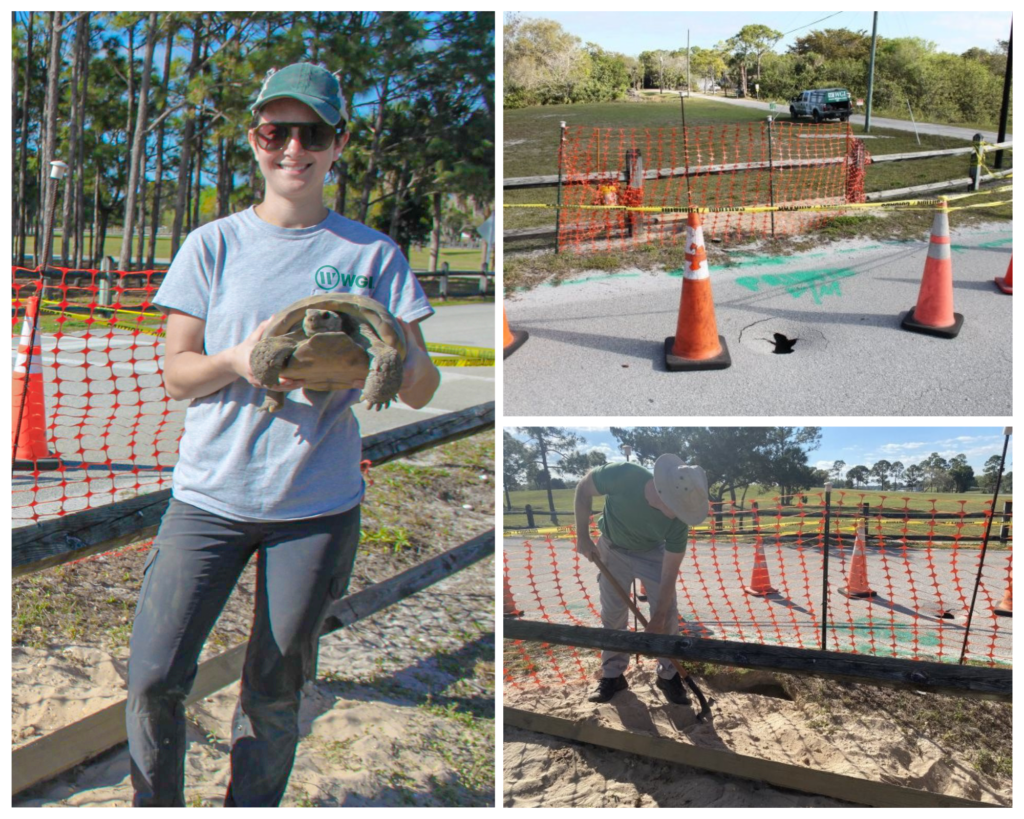 The gopher tortoise, now going by the name of "Pothole", managed to burrow under an Okeeheelee Park road causing a partial collapse.
Our team wasted no time volunteering their services to assist park staff and expediting an emergency FWC Burrow or Structure Protection Permit.
Upon receipt of the appropriate permitting, and with the help of the FWC & park staff, our team was able to mobilize within just a few days to successfully set up a bucket trap.
After successfully capturing "Pothole" within the same day, the tortoise was safely relocated near the nature center of this beloved park to an enclosed preserve area which also serves as the home to a few rehabbed deer.
Following quite the adventure, two of the residents of this enclosed preserve area came by to check on & greet their new neighbor "Pothole" the gopher tortoise.
About Bucket Trapping
Crafted from 5-gallon plastic buckets, with at least 10 0.25″ holes drilled in the bottom, these traps are then placed into shallow holes dug at burrow entrances. Once placed, the buckets are then camouflaged and covered by a light paper with a few slits to offer little resistance as the tortoise steps onto it – ensuring a safe & successful capture!
You can learn more about gopher tortoise bucket trapping from Gopher Toroise Services, Inc here.
Did You Know
The gopher tortoise is a fascinating species, playing an integral role in the Sunshine State's wildlife landscape.
These creatures dig deep burrows which provide shelter for not only themselves but more than 350 other species – earning them the distinction of being a "keystone species".
Fortunately, due to state law protection of both mammals and their homes, this threatened species can still be found throughout Florida and beyond!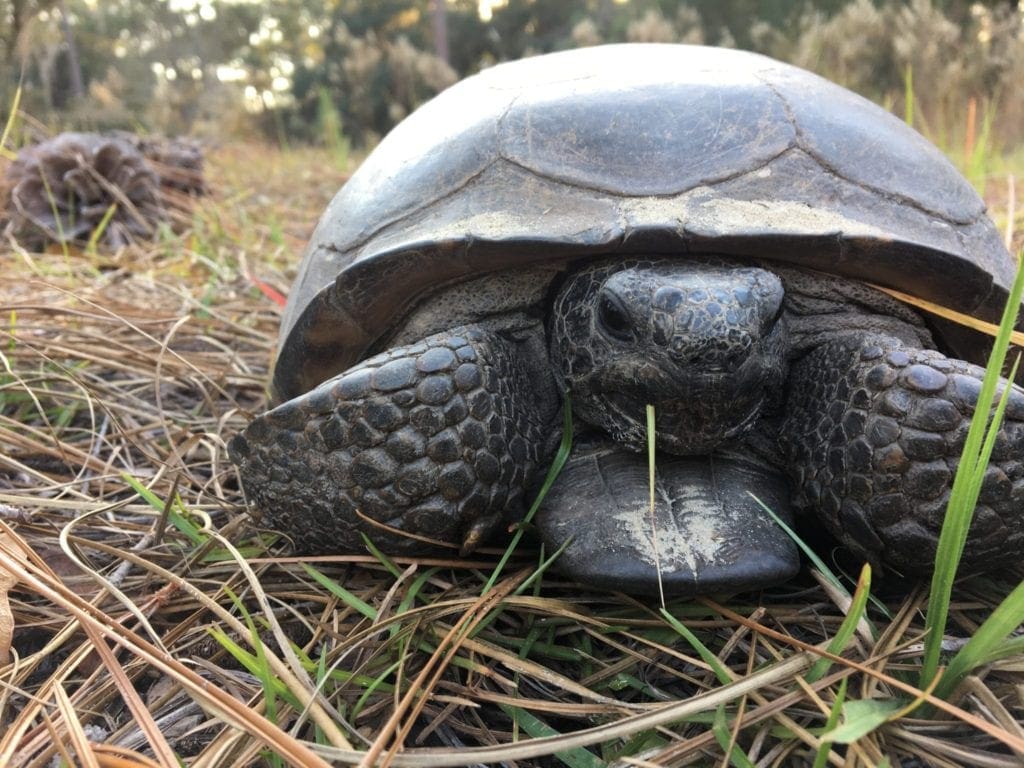 Contact Our Team
Contact WGI's Environmental experts today, to better understand how our team can provide creative environmental solutions and keep permitting time to a minimum on your next project!
Learn more
about our
services
You've been searching for a place like WGI. We look forward to meeting you soon.