Tern It Up Podcast – Summer 2023
At WGI, we know that our interns are vital to our firm's future. That's why we are so excited to announce the launch of "Tern it Up," our new podcast series that focuses on highlighting our amazing interns and all their contributions to helping us build a better future!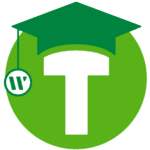 Time to… TERN IT UP!
Welcome to the inaugural episode of WGI's new podcast series, "Tern it Up," where we go behind the scenes for a beyond the office look at our awesome interns at WGI as we learn about some of their interests, goals, and their favorite free-time hobbies.
In this episode, we interviewed four interns from our Buildings, Civil, Corporate, and Transportation divisions to discuss their experiences & milestones during their internship at WGI.
So grab your headphones and get ready to TERN IT UP!
Open your favorite podcast app now and subscribe to the Tern It Up Podcast to make sure you don't miss out when a new episode drops. You can find us on Spotify, Amazon Podcasts, iHeart Radio, or any platform you use to listen to your favorite podcasts! 
Gain
Valuable Experience
at wgi
Our college internship program provides a well-rounded learning environment that will serve to enhance your classroom education with hands on experience. You will gain valuable experience working on real projects for WGI's private and public clients.
Bridge the gap between academics and the professional work environment as you develop the skills to navigate everyday work scenarios. It's the perfect way to discover where a career with WGI can take you.
After you tune into the first episode of the Tern It Up Podcast, head on over to our Internships + College Recruiting page today to explore some of our upcoming and current internship opportunities.
Learn more
about our
services
You've been searching for a place like WGI. We look forward to meeting you soon.