The Capital Playbook Episode 45 – From Blueprint to Building: Engineering in Commercial Real Estate with WGI
In this sit down with Charles Williams, Founder of Pioneer Realty Capital, and WGI's Marcía Alvarado & Mike Oler provided listeners of The Capital Playbook Podcast with a "Blueprint to Building: Engineering in Commercial Real Estate."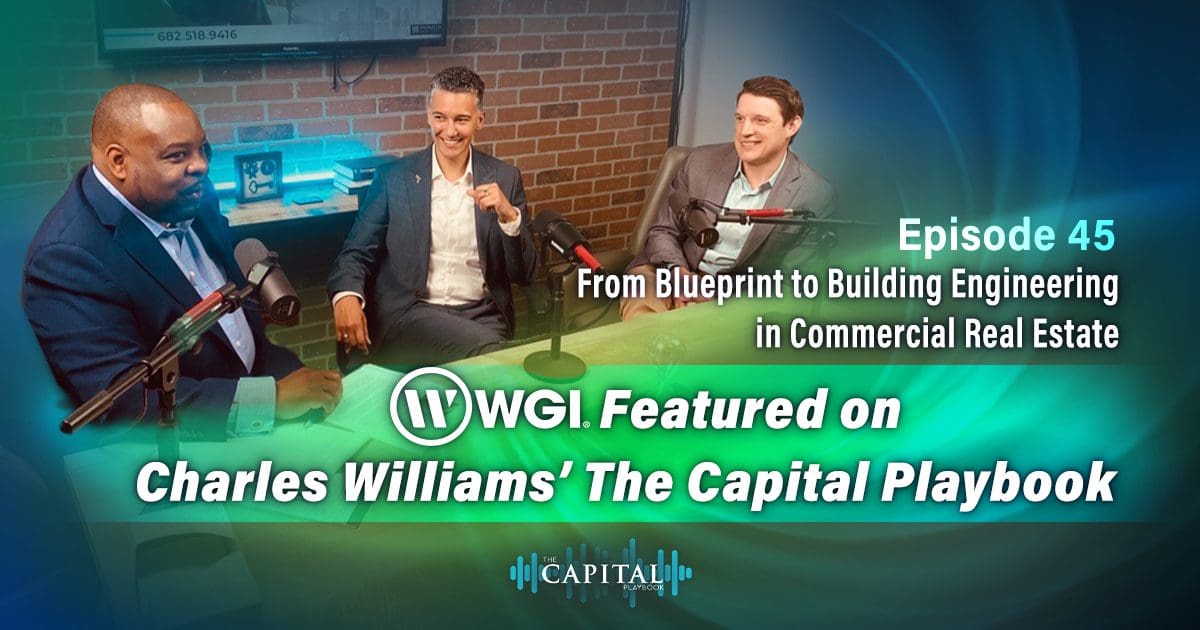 The Capital Playbook: Episode 45 – hosted by Charles Williams, Founder Pioneer Realty Capital
This week Charles welcomed WGI's Marcía Alvarado, PE, and Mike Oler, PE, as featured guests on the podcast aimed at providing owners & investors with crucial information surrounding real estate development projects.
In this sit-down, Marcía and Mike provided a "Blueprint to Building: Engineering in Commercial Real Estate" for listeners as they discussed the vital role structural engineers play in building design, the importance of engineers and developers establishing healthy relationships & communication practices, and even gave some tips on how you can incorporate efficiency and sustainability into your next structural engineering project!
Watch the entire episode below to learn more about commercial real estate from industry experts:
Contact WGI's structural experts today to discuss how we can help you make a lasting and inspirational impact on your next project! 
This podcast was hosted and filmed by The Executive Experience. Please visit https://theexecexperience.com for inquiries on podcast and media services.
Learn more
about our
services
You've been searching for a place like WGI. We look forward to meeting you soon.