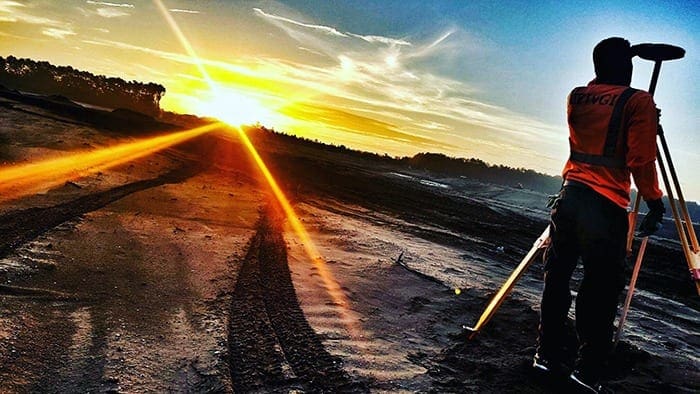 Happy national surveyors week! We are proud to celebrate this invaluable, but often overlooked profession and acknowledge the work done by our team of surveyors and the positive impact it has on our communities. National surveyors week takes place March 17–23 and is designed to raise awareness for the surveying profession.
In celebration, we are showcasing a few photos that our surveyors themselves have submitted as part of our "Boots on the Ground" campaign. Check out all the photos and take a glimpse into the everyday life of a WGI surveyor.

Our surveyors play an integral role in land development from the planning and design of land subdivisions to the final construction of roads, utilities, and landscaping. Providing clients with meaningful data to operate far more efficiently is what our team offers along with every available geospatial tool and the experts to operate them.

Happy National Surveyors Week!
Learn more
about our
services
You've been searching for a place like WGI. We look forward to meeting you soon.