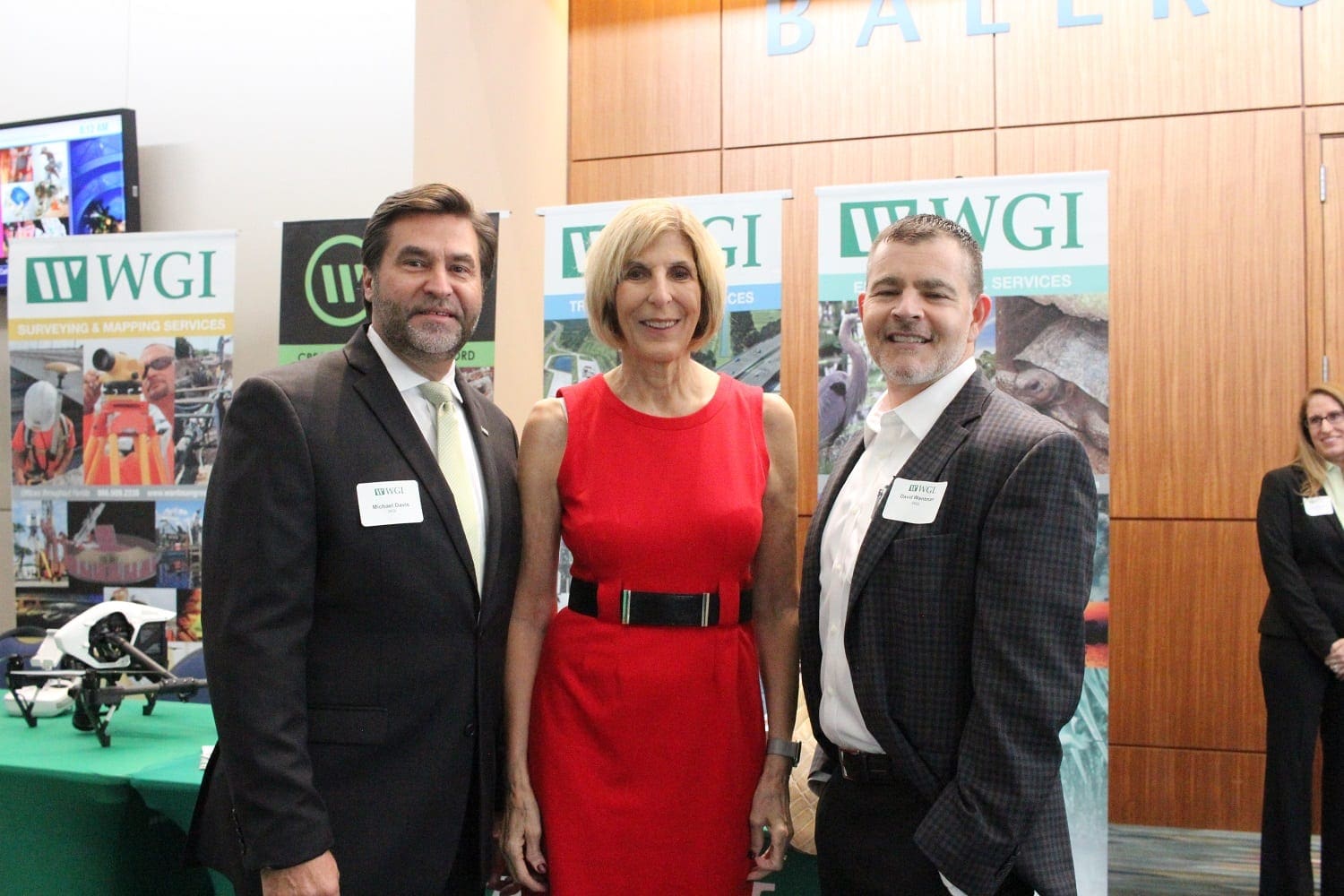 WGI held its 5th Annual Networking Breakfast at the Palm Beach County Convention Center, focusing this year on Density & Mobility, two very topical subjects. The event was opened by WGI Senior Vice President Michael Davis, who then introduced West Palm Beach Mayor Geri Muoio, who gave the keynote address.
The panel discussion was moderated by Kim DeLaney of the Treasure Coast Regional Planning Council, the Treasure Coast's only regional forum where elected and appointed leaders regularly confer to discuss complex regional issues, develop strategic regional responses for resolving them, and build consensus for setting and accomplishing regional goals.
The other panelists were Nick Uhren of the Palm Beach MPO, Alison Soule of the Brightline rapid-transit train planned to move riders quickly from Miami through the region to Orlando, Jack Weir of Eastwind Development, and Raphael Clemente of the West Palm Beach Downtown Development Authority.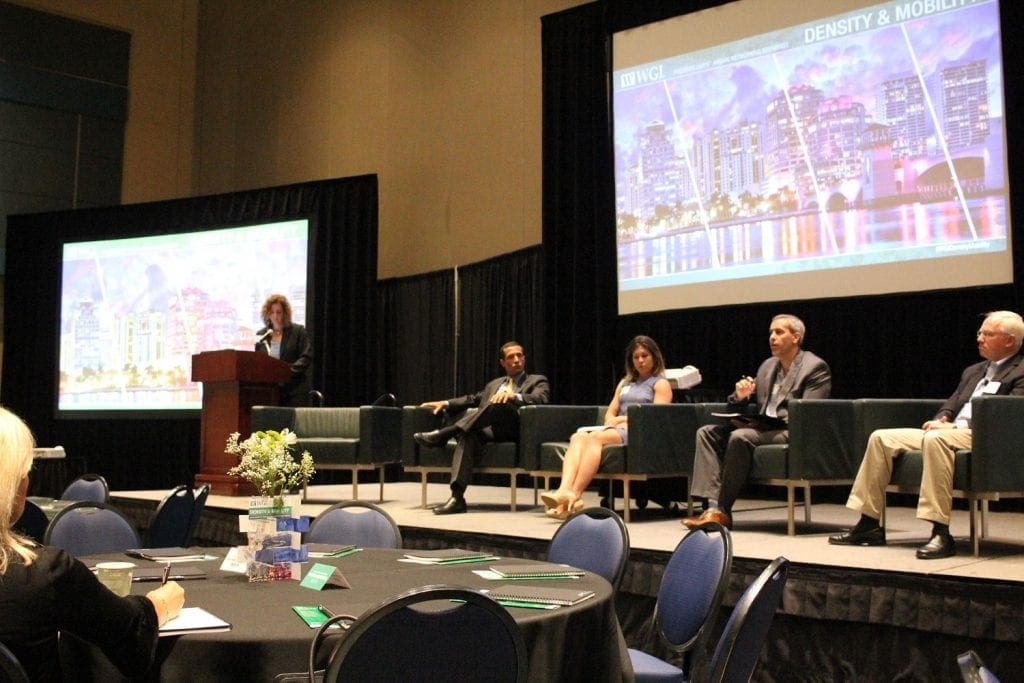 The panel discussion began with a review of Demography and Florida's continued growth, which is forecast to continue at a rapid pace, in particular in the areas from Indian River County south to Miami-Dade, essentially encompassing much the southeastern coast of the state.
The panel next moved on to the Evolving Urban Market: Millennials + Empty Nesters who prefer walkable cities to suburbs. The topic then moved to an examination of Florida's original mobility avenues to today's modernized mobility options.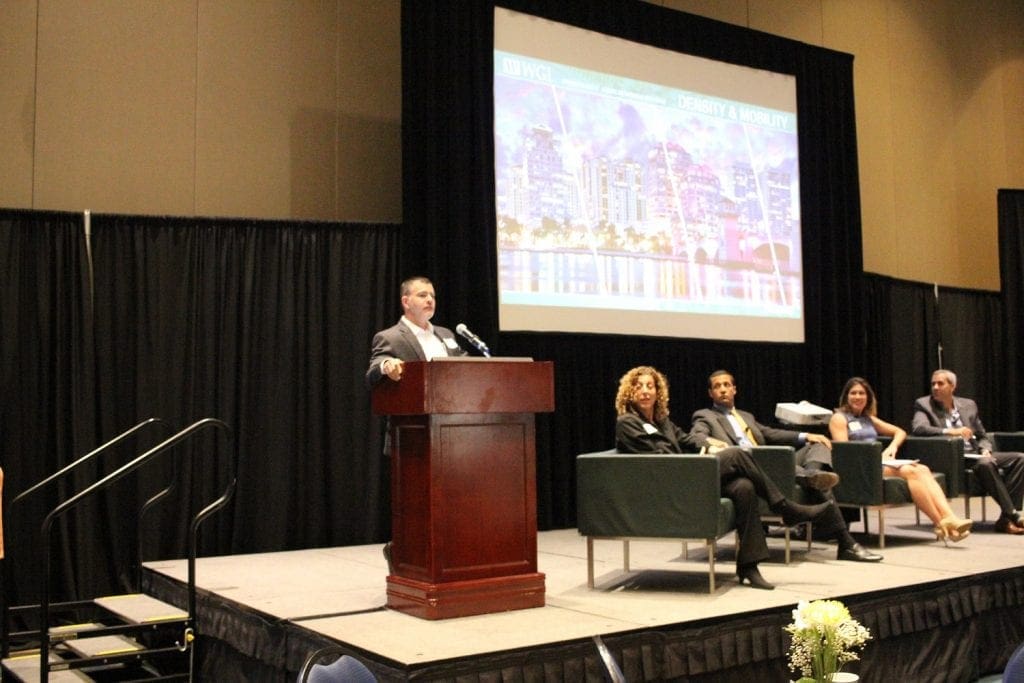 One of the key points made was the awareness that the less connected, the bigger the streets Must Be; and the more connected, the smaller the streets Can Be.
The lively discussion included Mobility in the New Millennium, the rise of expanded Private Transportation Options (such as Uber and Lyft) and Mobility Choices (such as bike-share programs and self-driving cars), the need for Complete Streets (designed for safe access for all users) and an extensive discussion of retrofitting the West Palm Beach/Dixie Highway corridor.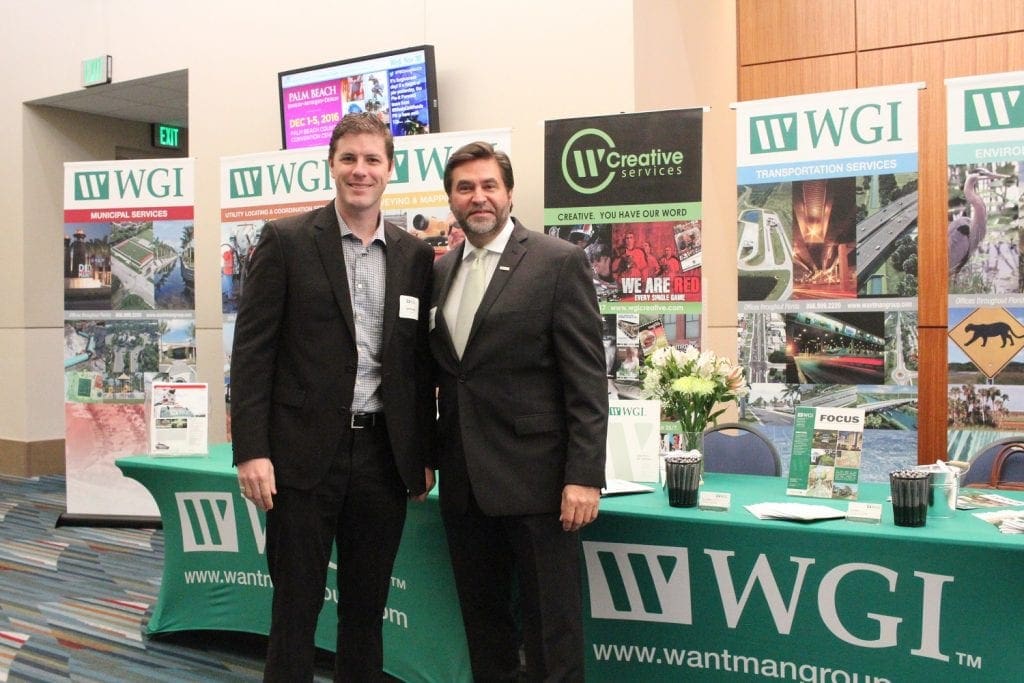 In closing, WGI President David Wantman conveyed the message that the future happens as a result of what we do today.
In addition to the vital discussion between the panel and attendees, WGI allowed vendors to set up informational convention displays – and thanks go to SkyBikes, Zip Car, PalmTran, the Palm Beach MPO, South Florida Commuter Services, the Treasure Coast Regional Planning Council, the South Florida Regional Transportation Authority, and The Free Ride.
Learn more
about our
services
You've been searching for a place like WGI. We look forward to meeting you soon.