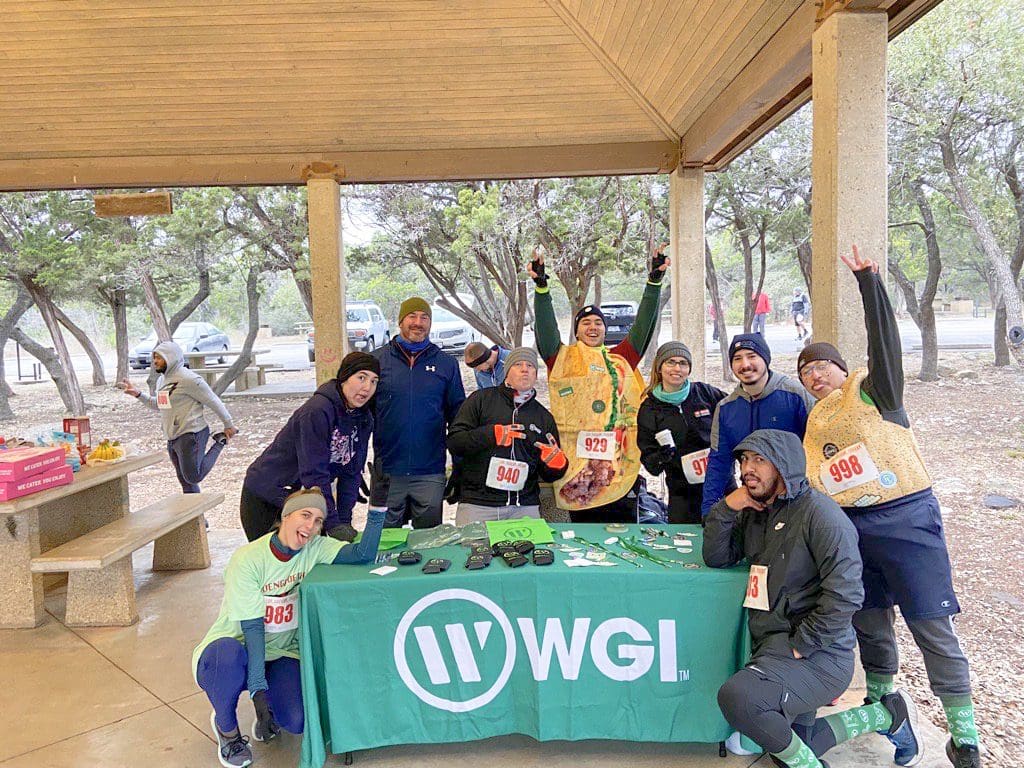 Each year, the Bexar Chapter of TSPE and ASCE San Antonio unite to organize an entire week of events during Engineers Week (E-Week).
WGI was proud to sponsor and participate in this year's activity which was deemed "Revenge of the Nerds" 5K Family Fun Run!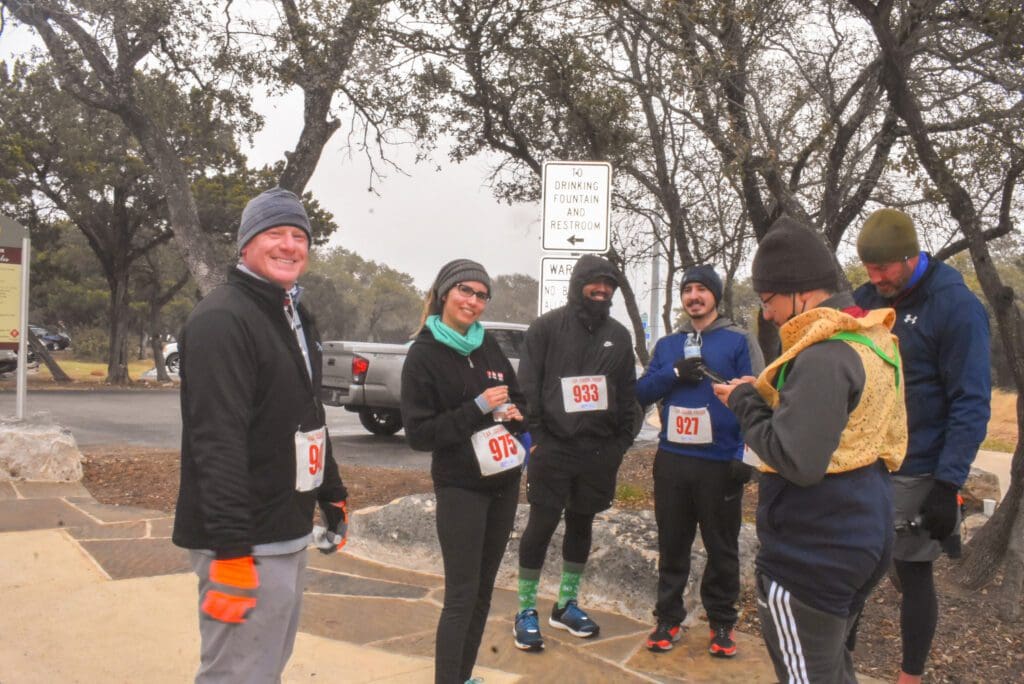 Members from the WGI San Antonio office met up to compete against other AEC firms in the area. Participants spent time mingling and exchanging some company "swag" before the race started.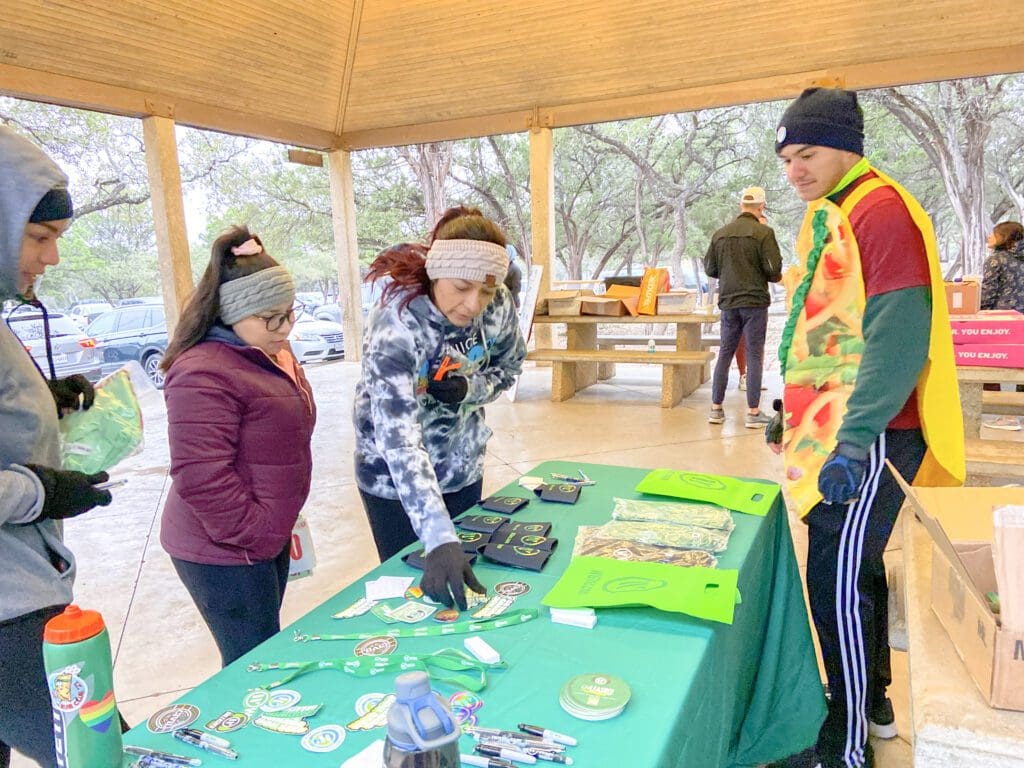 The race kicked off promptly at 8 am with about 70 participants in total all out to brave the cold together for the run.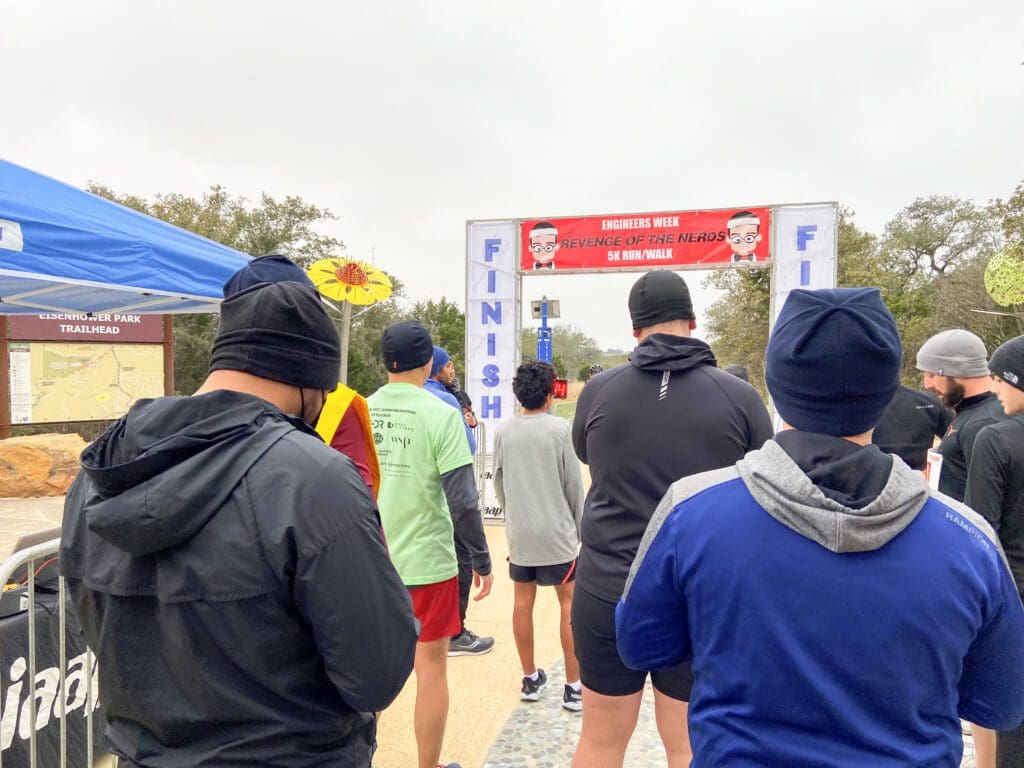 Net proceeds from EWEEK activities were donated to the Professional Engineers Scholarship Fund, Inc.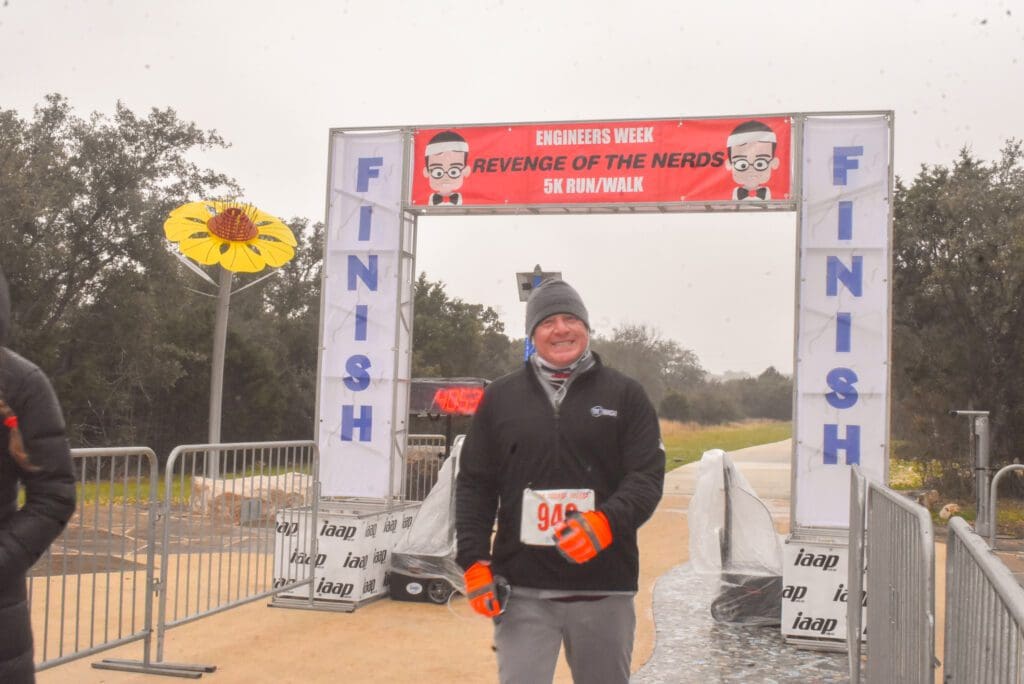 After the runners finished the race, they congregated together to check out their posted times and enjoy some breakfast tacos, a uniquely fitting reward as they crossed the finish line.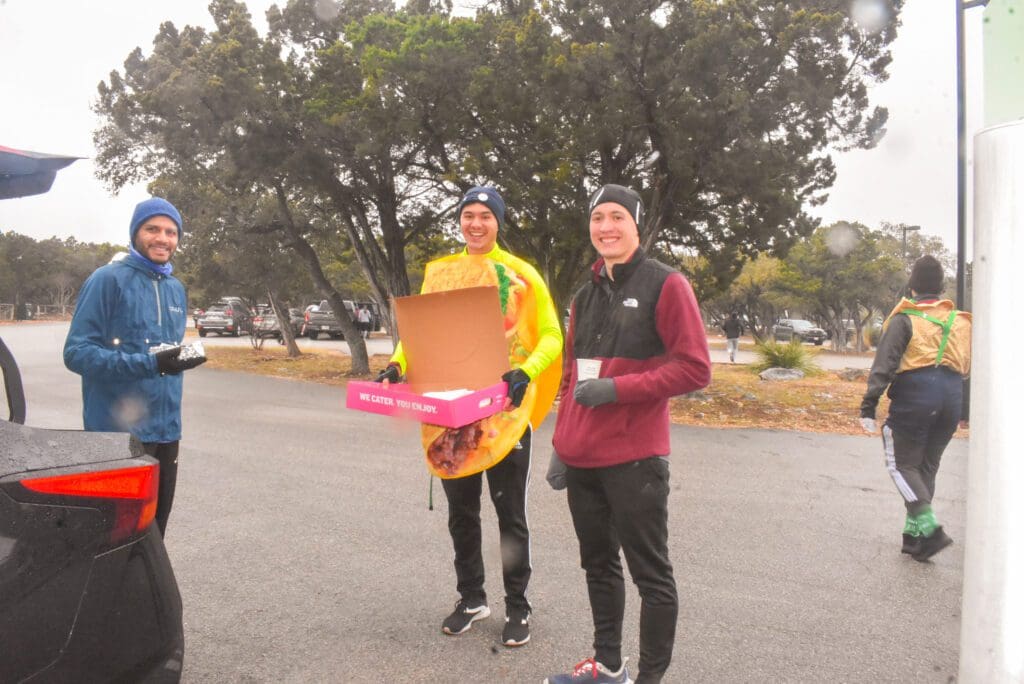 WGI had three team members receive top honors at the event. Erin Sandoval placed 2nd in the overall female category, Amy Ramirez nabbed 2nd in the engineer female category, and Josh Allen earned 3rd in the engineer male category.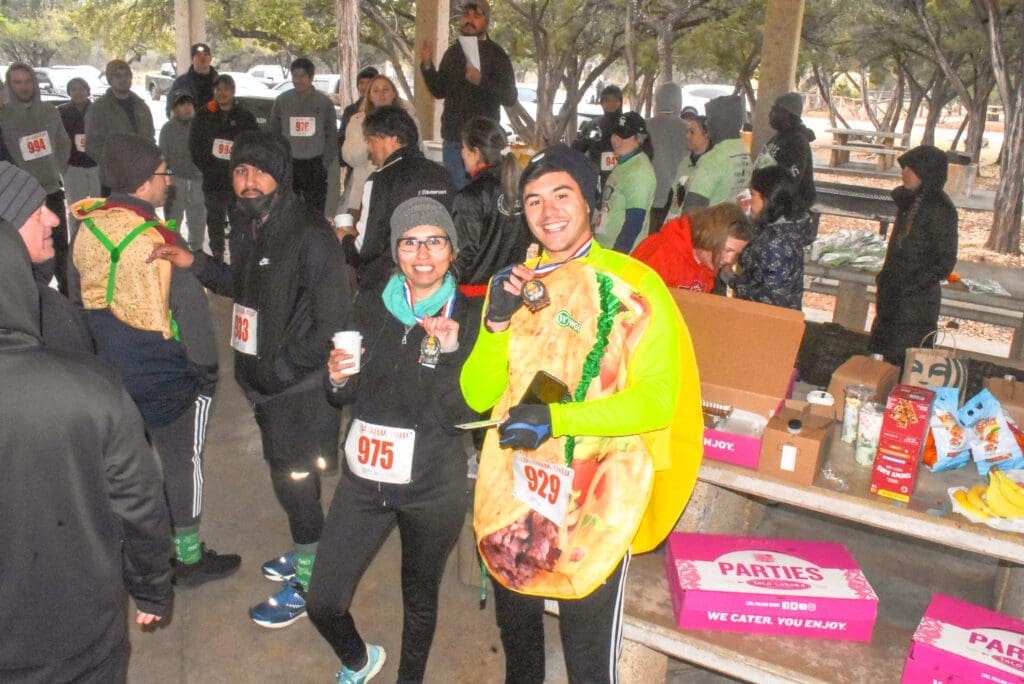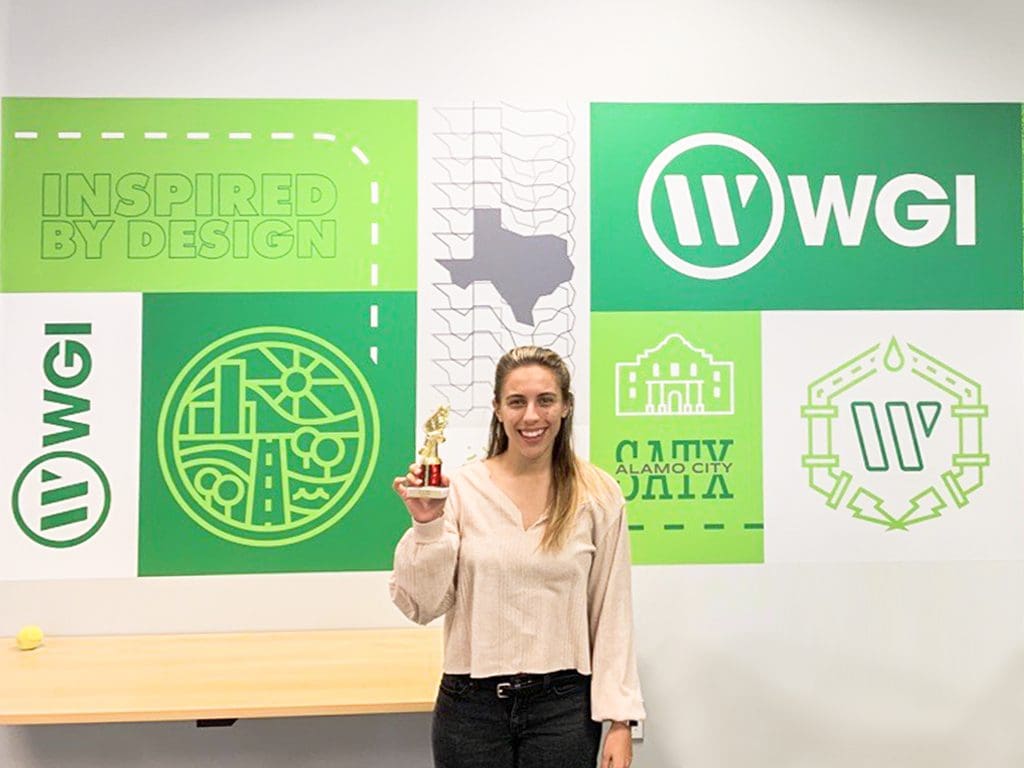 Awards were also given for best-dressed male and female "NERD" on race day, with WGI's very own Christopher Velasquez bringing home the win for the best-dressed male who combined his "nerd" attire with a full-body taco costume adorned with WGI stickers.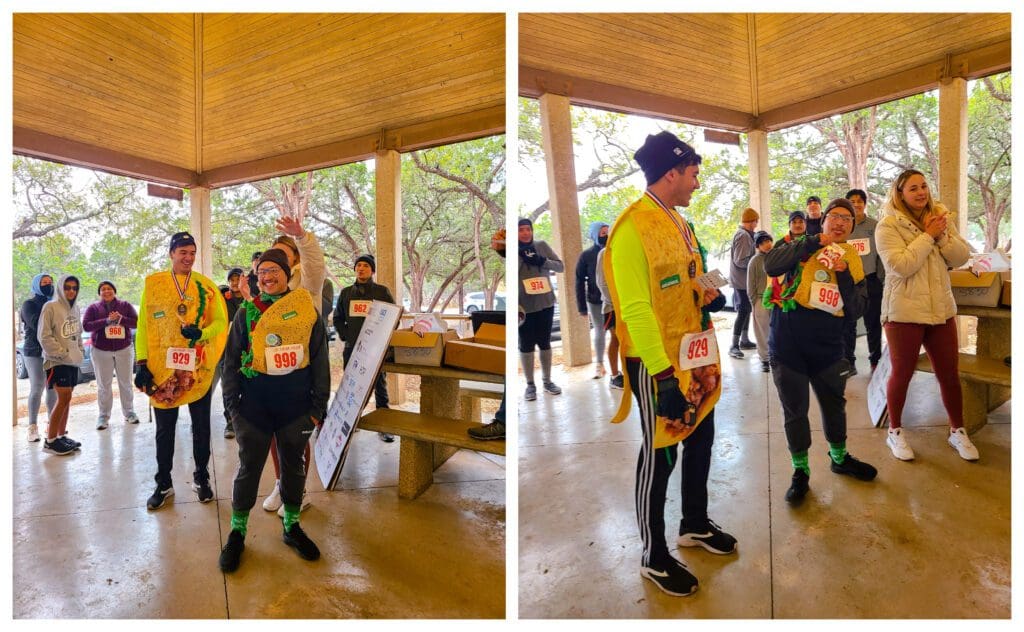 Once the awards wrapped up, the WGI crew met up again for a late breakfast together to refuel and reflect on the events of the day.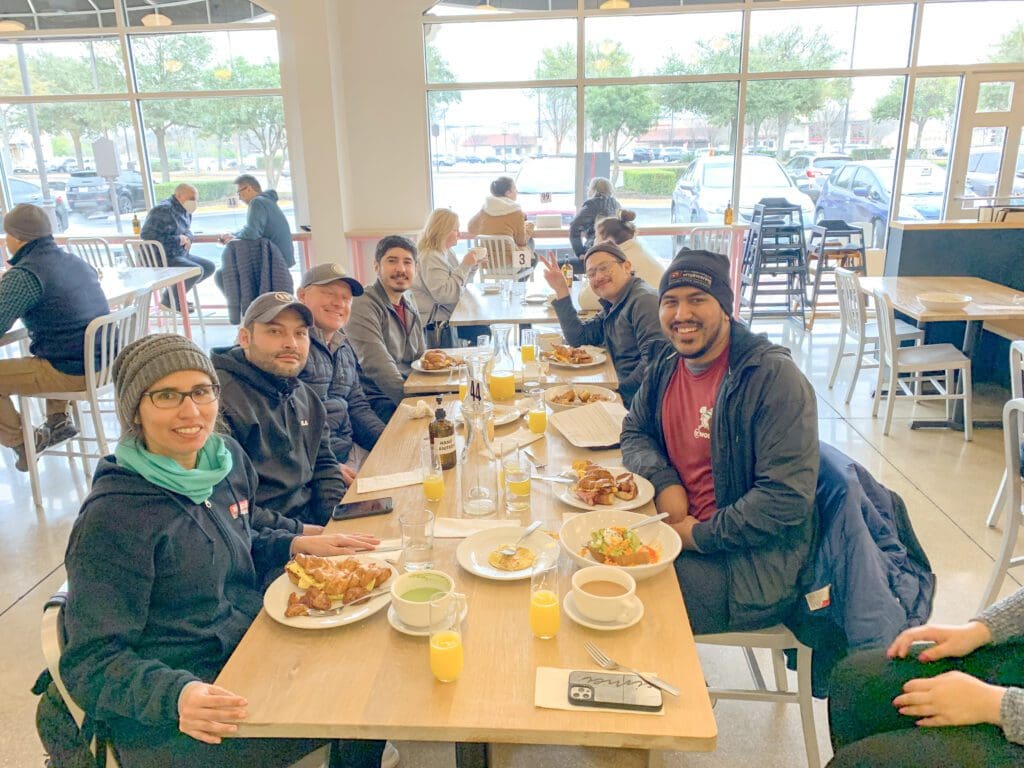 Check out our video from the event below!
Join a winning team!
WGI is always looking for fun and exciting team-building events for our associates to participate in. Head on over to our careers page to see what positions we have open and join "Team Taco" today!
Learn more
about our
services
You've been searching for a place like WGI. We look forward to meeting you soon.