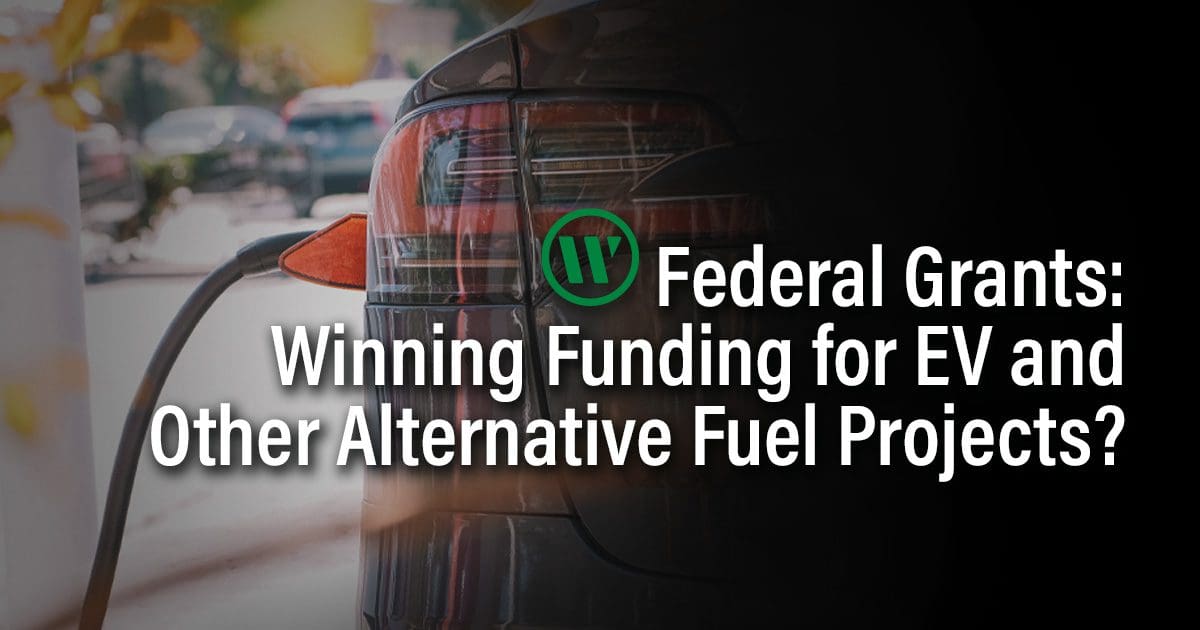 By Marc Remmert
You've decided to pursue a Charging and Fueling Infrastructure (CFI) Discretionary Grant for one or more community EV or fueling projects. What comes next?
WGI can help you identify and apply for the grant that best meets your project's needs.
The community program is relatively simple, with the Department of Transportation looking for the following:
A description of the program location.
A description of how the project expands community-based EV and fueling infrastructure or fills gaps in access by equitably expanding the deployment of infrastructure.
A description of how funds will be spent on various portions of the project or projects.
An additional project narrative describing how the program will impact several focus areas encouraged by the Federal Highway Administration, including multi-modal hubs and shared-use fleets and services; urban and suburban area charging and fueling solutions; rural area charging and fueling services; and fleet vehicles that serve and operate in communities.
The EV and alternative fuel experts at WGI can help eligible applicants identify potential grant opportunities and pursue them. For more information about accessing EVC and alternative fuel grants, contact Marc Remmert at marc.remmert@wginc.com. 
Learn more
about our
services
You've been searching for a place like WGI. We look forward to meeting you soon.