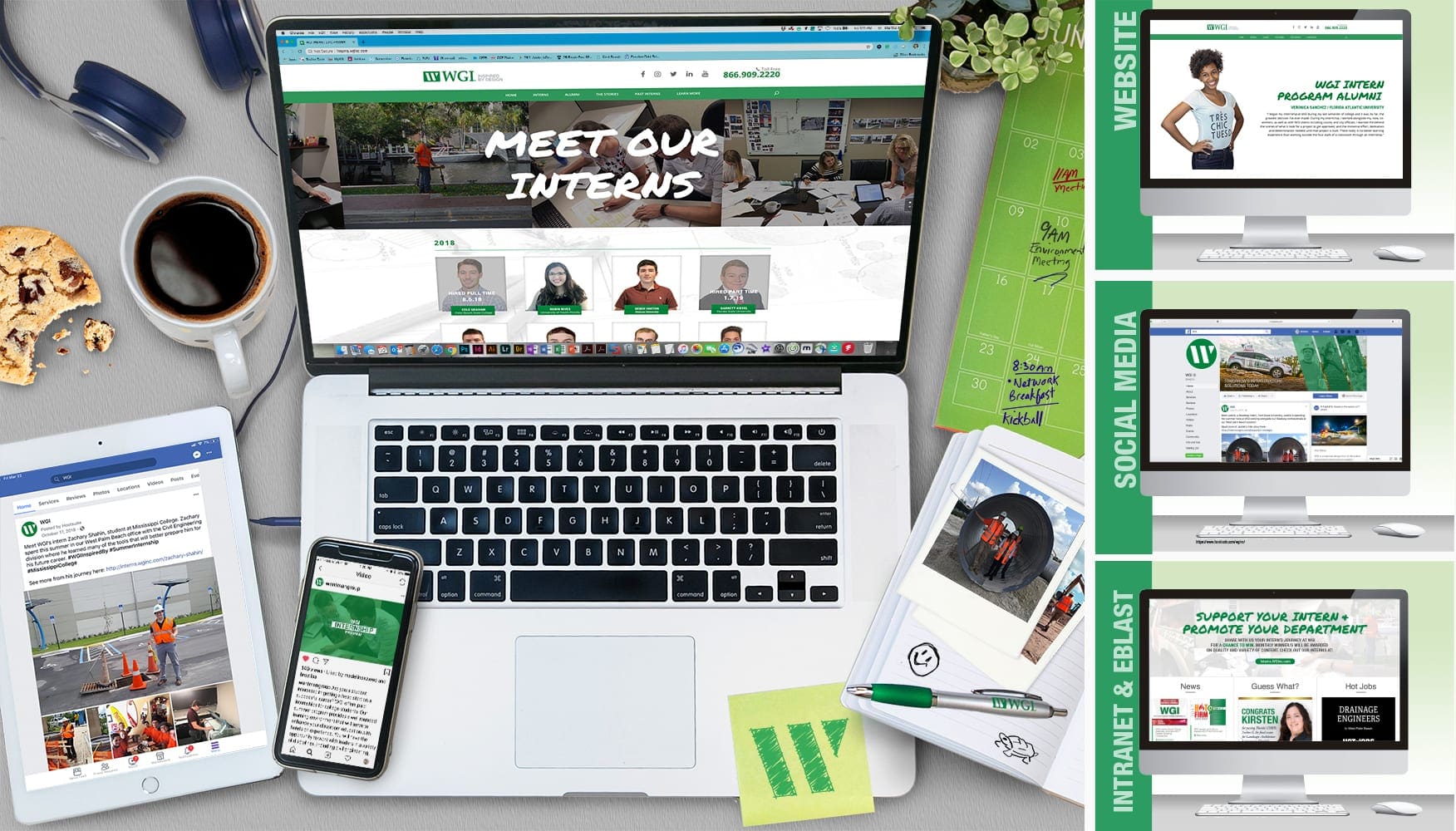 WGI's Creative Services received an Award of Merit in the Recruitment and Retention Communications > Recruitment and Retention Communications-Digital category for the 42nd Annual SMPS Marketing Communications Awards.
Creative Brief
Our entry—an intern recruiting program targeting college students majoring in engineering, surveying, and planning.
The program was created internally from scratch; there wasn't a plan or an outline to follow. WGI's Creative Services worked out the details through internal meetings by examining how our target audience used social media, and by discussing the program with WGI's millennials, whose psychographics were similar to those of our target audience.
Based on that input, we created an innovative communications program that leveraged social media to recruit interns and retain them as employees following graduation. The interns further drove the message home during their summer employment at WGI by posting messages on Facebook, Instagram, Twitter, and LinkedIn that showed how they were gaining real-world work experience and having fun at the same time.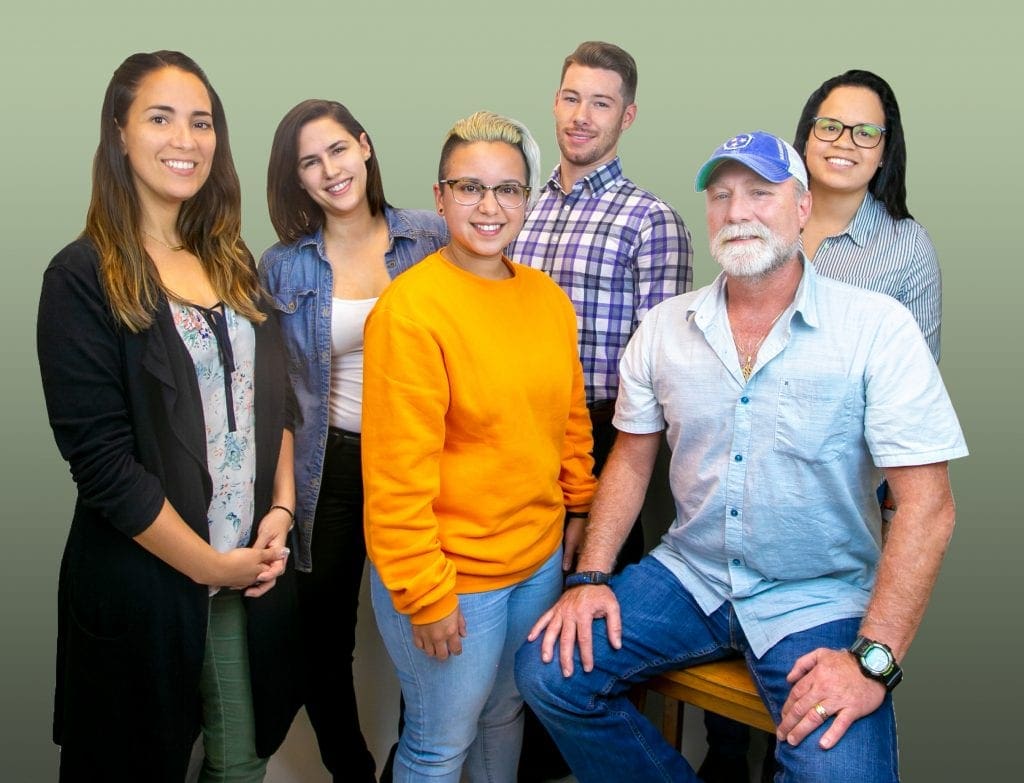 We know the program was successful because the interns pushed out their messages without having to be coaxed by their department leadership. Their posts were continuously shared and liked by others in our target audience, making future recruitment and retention more successful.
All divisions within WGI kept the interns engaged and empowered so that they knew their input and opinions were valued. They were treated like colleagues rather than interns. As a result of the annual program and the positive experience that the interns had while working at WGI, 11 of the 35 interns were hired full-time upon graduation.
Read the full article by SMPS here
Check out WGI's Intern Program here
Learn more
about our
services
You've been searching for a place like WGI. We look forward to meeting you soon.