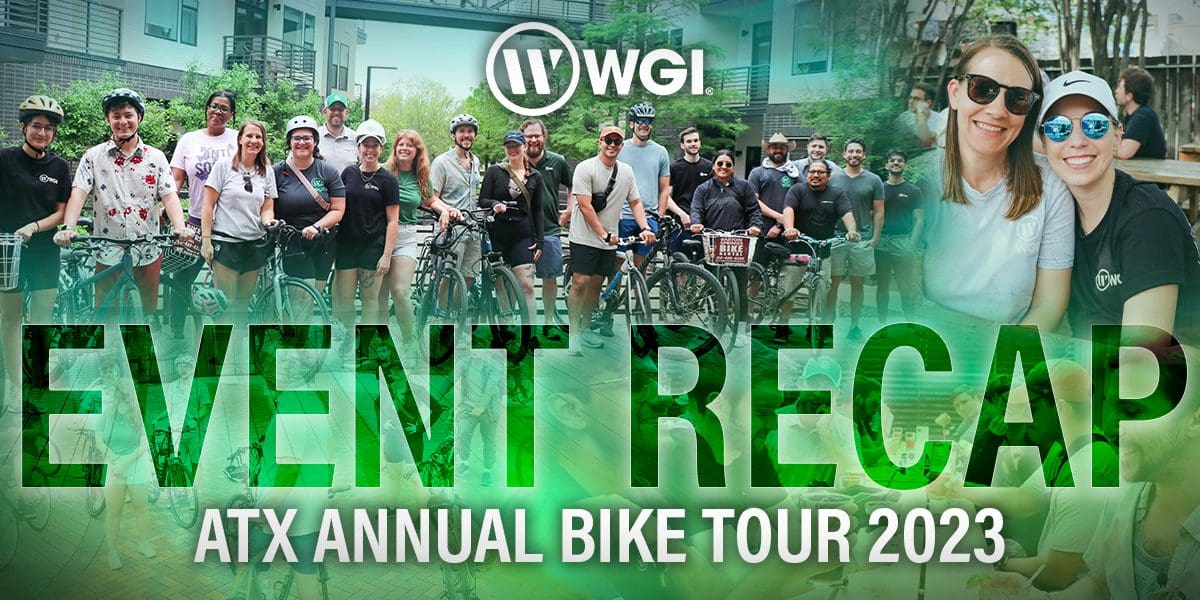 Pedaling through the heart of Texas, WGI's sixth annual bike tour was a thrilling ride through some of the past, current, and future projects of WGI. Associates of WGI's second-largest office, located in Austin, TX, took to the streets on two wheels, exploring the vibrant downtown area.
What better way to experience the city's energy and get an up-close look at a few of WGI's marvels in engineering than with a fun pedal-powered adventure?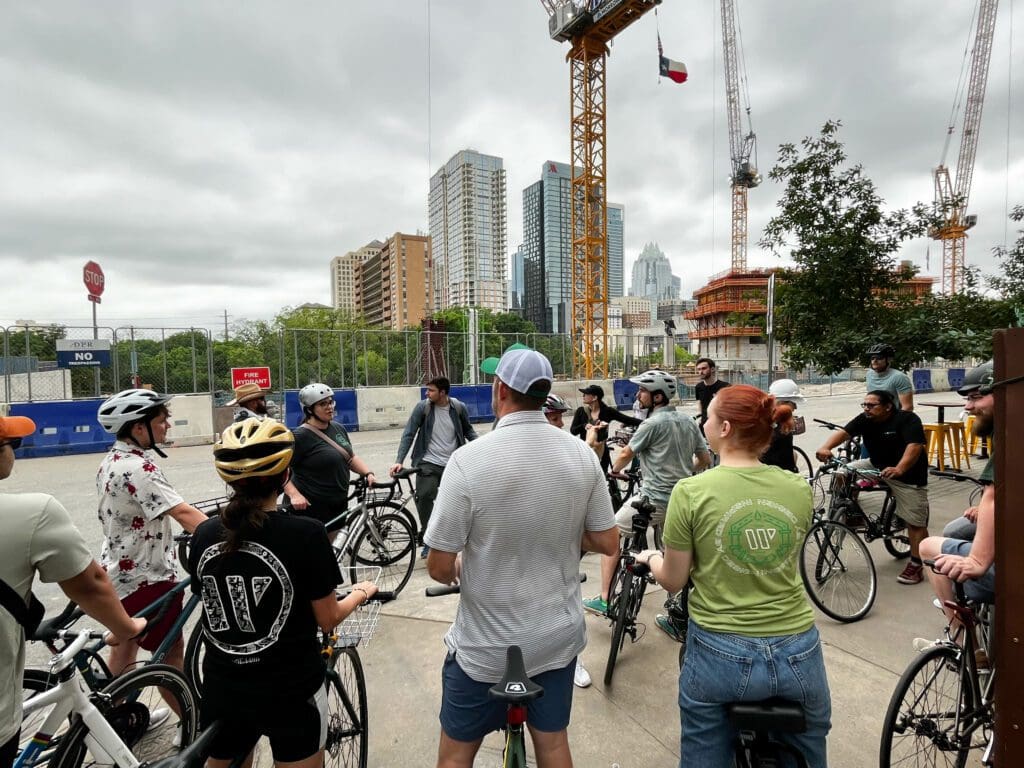 The rise of alternative mobility in Austin, TX, has truly materialized at WGI, with many associates ditching their cars in favor of a two-wheeled commute to work. And for associates who haven't joined in on the biking bandwagon just yet, WGI has partnered with Barton Springs Bike Rentals since the conception of our annual bike tour to ensure that every associate has the opportunity to get involved. Thanks to this amazing local partnership, this year's biking experience has never been easier or more accessible for our Austin associates.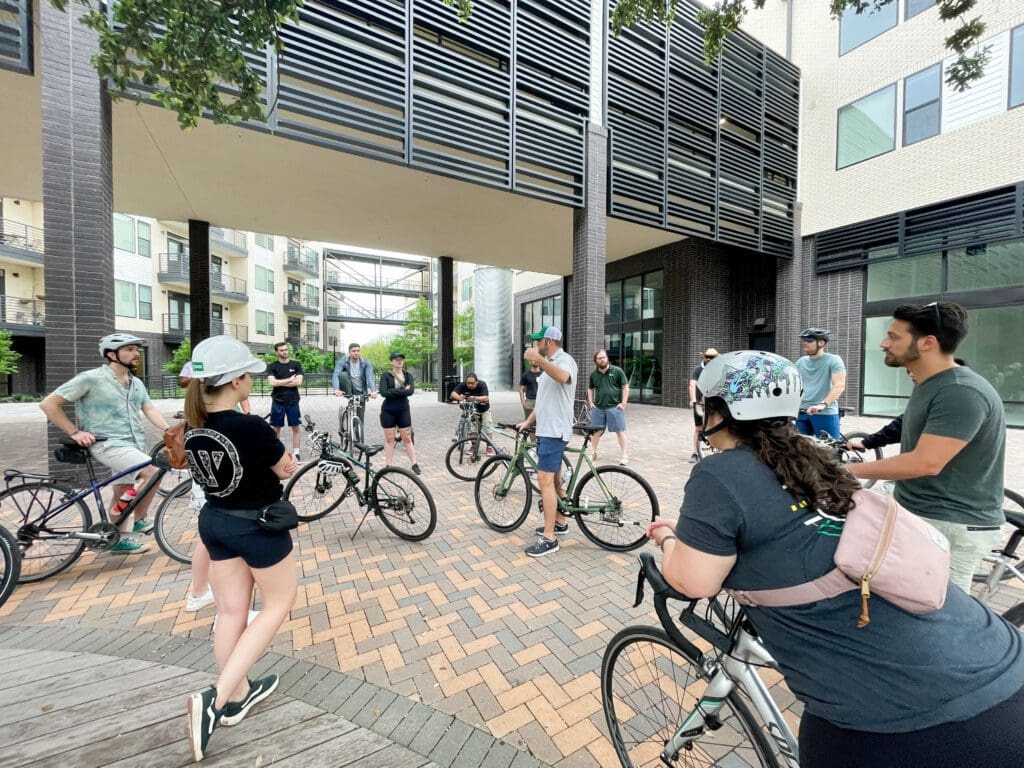 The highly-anticipated bike tour is hosted by a few of our veteran associates who have been a staple of the tour since its inception. With seasoned knowledge, they curate an incredible route spanning approximately 6 miles, kick-starting from the Austin office on the east side of the city, taking riders under I-35 into downtown, and then looping back to our Austin office location. Each project stop was thoughtfully chosen, making for an unforgettable adventure.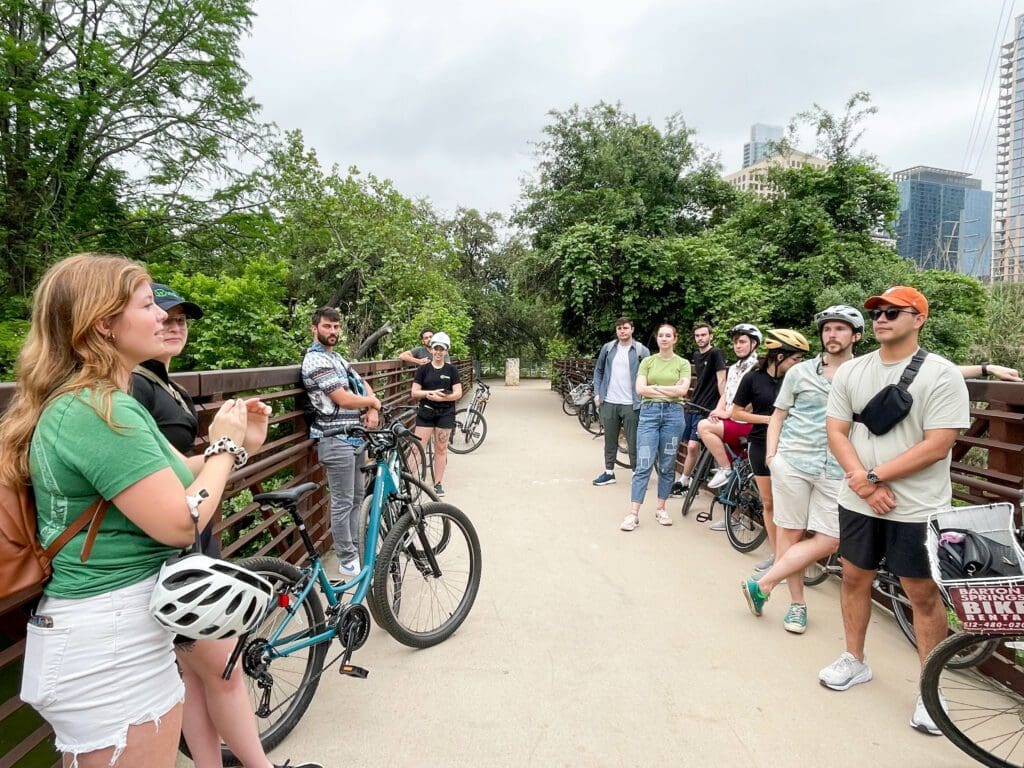 Project Managers took center stage in this year's tour, sharing captivating insights into the projects they were directly involved with. They revealed juicy behind-the-scenes details and hidden/unique features that only insiders of each project would otherwise know. It was an eye-opening experience for all in attendance.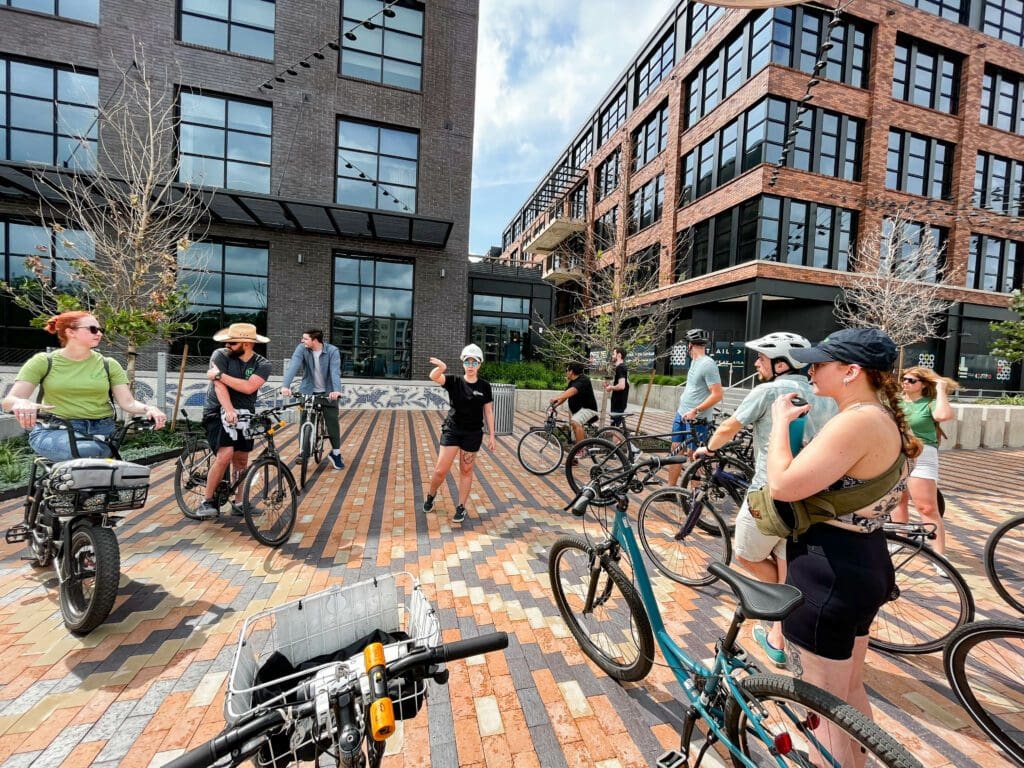 The team also enjoyed a few pit stops at local watering holes, where they grabbed drinks and a bite to eat. These laid-back hangouts provided the perfect opportunity for team bonding and making connections outside of the office.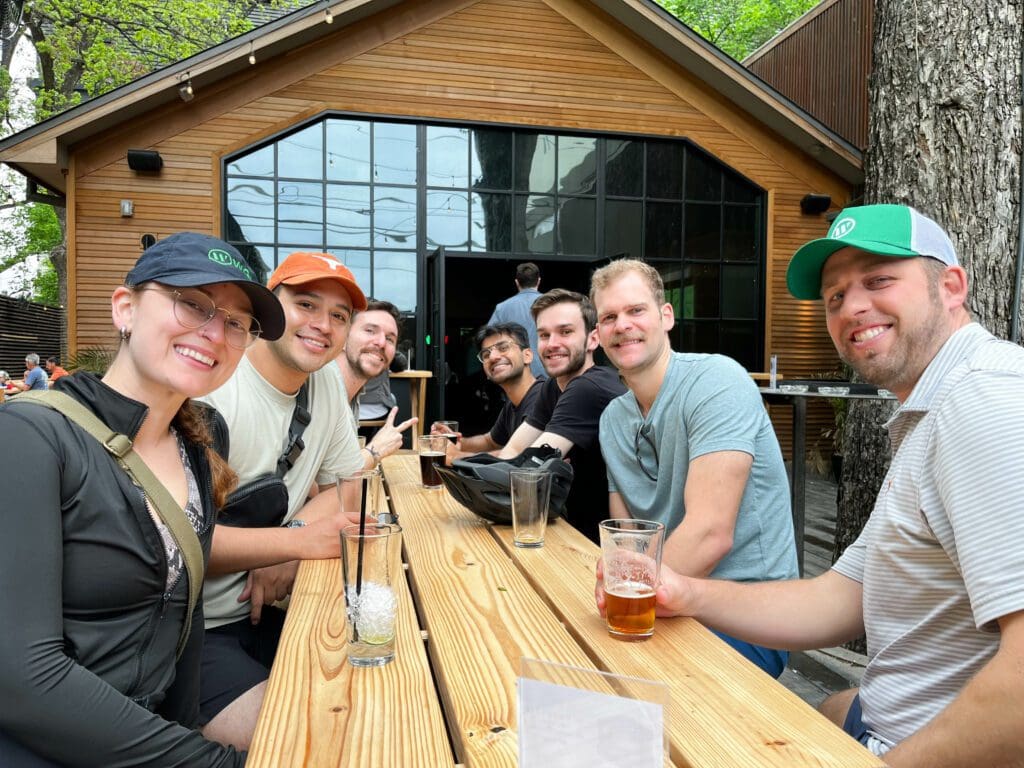 Our annual bike tour continues to be a cornerstone of the culture in our Austin office. It has brought together groups who may not otherwise interact and provides an opportunity for deeper cross-divisional relationships to form. This year, the bonds among colleagues were elevated to new heights, all while having a blast on two wheels.
With the opportunity to gain a firsthand view and deeper understanding of colleagues' work, the experience has given our Austin associates a fresh perspective and fostered a renewed appreciation for the efforts put in at WGI each and every day. The annual tour is not only exciting but an insightful event, and this year's event proved to be no different.
Check out our recap video below for a glimpse into what it's like to attend our annual project bike tour!
Already picturing yourself on next year's project bike tour? If so, go take a peek at our current openings on our careers page and take the next step toward advancing your career here at WGI!
Learn more
about our
services
You've been searching for a place like WGI. We look forward to meeting you soon.