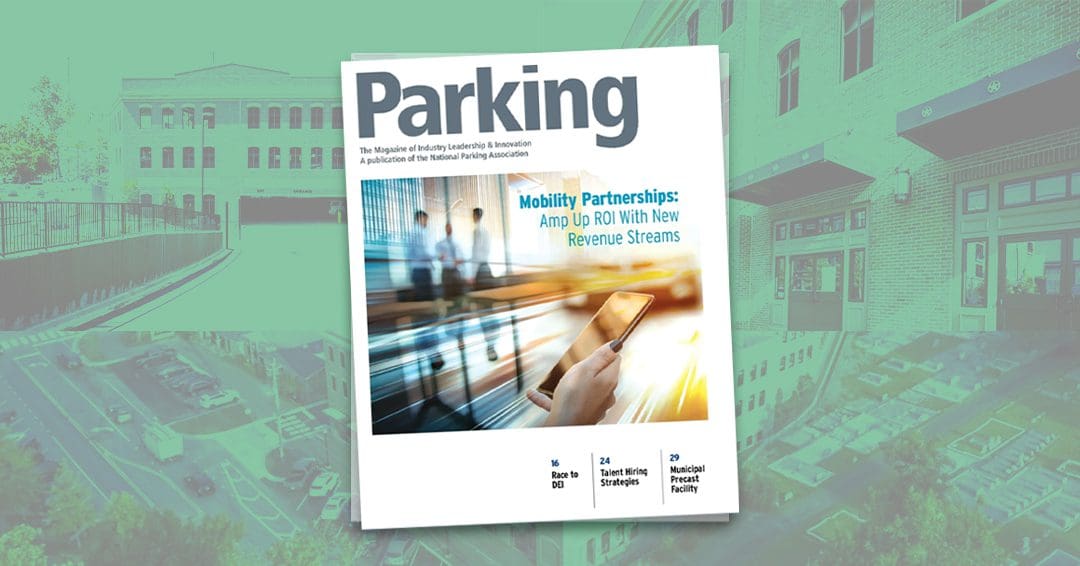 This article originally appeared in the January 2022 issue of Parking Magazine. Click here to view the full article on Page 29.
The 92 Milton Ave. Parking Structure in Alpharetta, Georgia, evokes the past while offering contemporary parking amenities.
Alpharetta, Georgia, is a scenic Southern city located about 25 miles north of Atlanta.
The city needed a new parking structure to support the growth and redevelopment of its downtown. Municipal leaders wanted it to complement the city's historic buildings and offer modern amenities to make the parking experience more driver-friendly.
The parking facility provides 258 parking spaces in a four-level garage, plus on-street parking and surface parking for the adjacent animal hospital.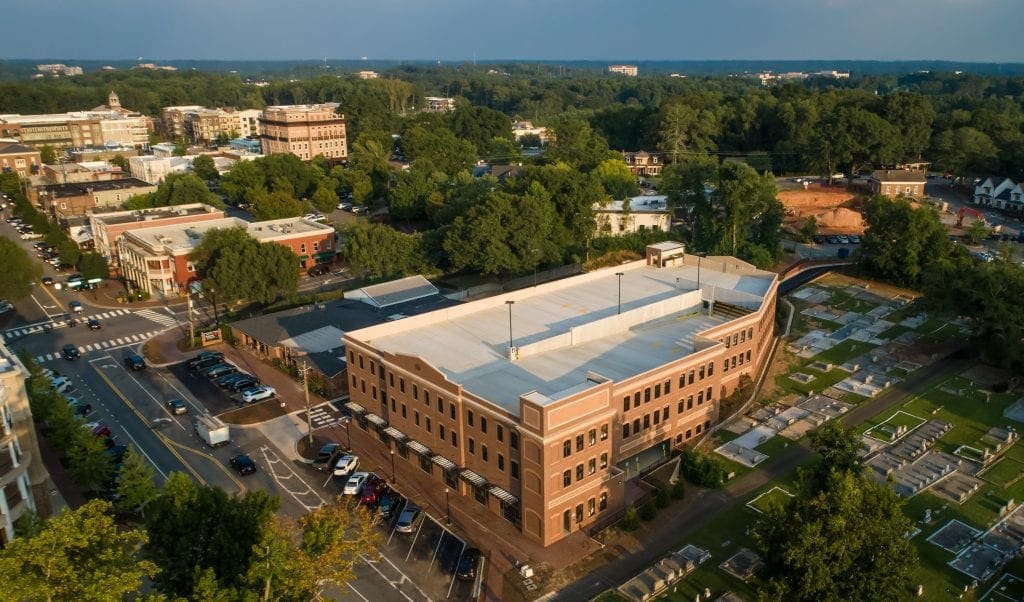 Precast for an Irregular Site
For the constricted and irregularly shaped site, which sits next to the city's historic cemetery, precast construction offered the ideal solution.
The finished precast garage features integrally colored concrete and thin-set face brick in several colors and patterns set into the façade panels.
The architecture is intended to evoke an early-20th century commercial building, with punched window openings, gables, and cornices. It reflects the grandeur of Alpharetta's history.
The project was delivered design-build, which reduced both the project cost and the project completion time.
Modern Interior Style
The interior of the parking facility offers important modern amenities, including four EV charging stations and expanded headroom on all levels to accommodate oversized vehicles.
The mixed-use facility also houses an 800-square-foot police substation and 4,200 square feet of condominium retail space with a grease trap.
A New Landmark
The attractive parking facility is already a local landmark, and the project also contributed to the improvement of the adjacent area.
An updated storm management system was implemented, sidewalk with brick pavers was laid, and vehicle and pedestrian connections to nearby commercial buildings were developed.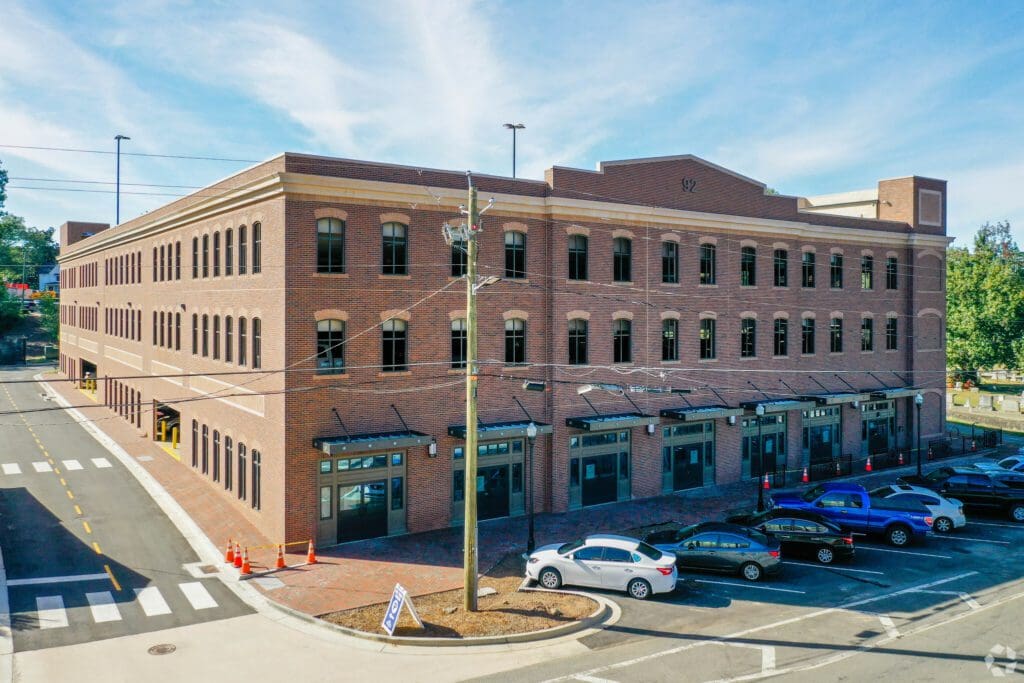 Let's Talk Parking!
Is your city also in need of a parking structure to support growth and redevelopment?
For more information about precast construction, and to gain insight on how WGI can help you plan for the future, contact us now and talk directly with a member of our parking solutions team!
This article originally appeared in the January 2022 issue of Parking Magazine. Click here to view the full article on Page 29.
Learn more
about our
services
You've been searching for a place like WGI. We look forward to meeting you soon.