Career Conversations with Environmental Scientists: Derek Lee & Cole Orsini
Finding a career path can be challenging… but our professionals are here to help! In the latest installment of our Career Conversations video series, WGI's young professionals offer advice on starting a career as an Environmental Scientist.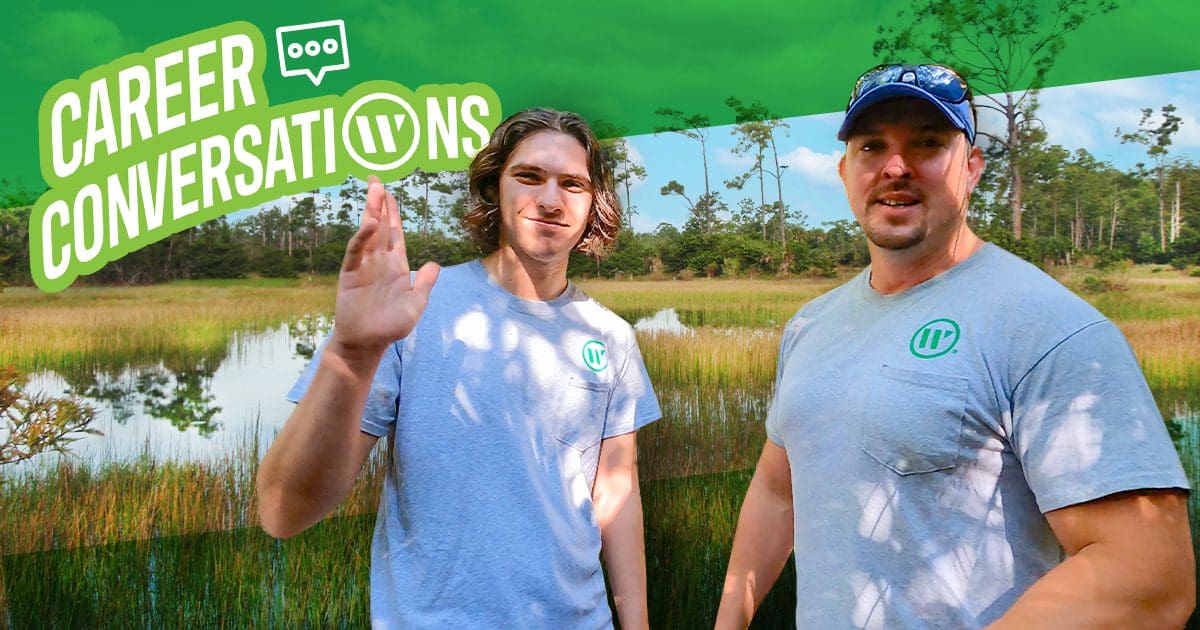 WGI's Career Conversations video series aims to provide insight and value to students, recent graduates, and those interested in an AEC-related profession. In this engaging and informative series, our professionals showcase their experiences with first-hand footage and through their own personal testimonials to give viewers an idea of what life at WGI is like.
Our professionals discuss what their job duties entail, share some early career experiences, go over the importance and benefits of internships and networking, and even give some tips for how to find the career that best suits you!
In the 3rd installment of our Career Conversations series, we had the privilege of following and exploring the roles of two Environmental Scientists, Derek Lee from our Jacksonville, FL office and Cole Orsini from our West Palm Beach, FL office.
Derek and Cole provide an inside look at what their typical workdays look like, ranging from formulating data in the office to exploring the woods, swamps, and a variety of other areas out in the field. They show us that there is no "typical workday" as an environmental scientist, which is part of the allure that drew both of them to this particular field.
Additionally, they share some of their favorite projects that they've worked on at WGI, one of which was a 77-mile wetland delineation survey in Jacksonville and a benthic research survey in Key Largo.
If you've been pondering the idea of starting a career in the environmental sciences field, or even if you're not quite sure what career path you want to follow yet, check out our video some valuable and insightful career advice directly from WGI's professionals!
You can watch some of the previous Career Conversations videos here:
Learn more
about our
services
You've been searching for a place like WGI. We look forward to meeting you soon.