Webinar Recap: Florida TIAs: Traffic Impact Analysis & its Role in Florida Development Projects
In the latest session of our Webinar Series, WGI's Director of Mobility, Ravali Kosaraju and Professional Engineer, Ashley Orr, shared their expertise with attendees as they discussed the dynamics of Traffic Impact Analysis (TIA) and its crucial role in determining the success of new development projects in the sunshine state.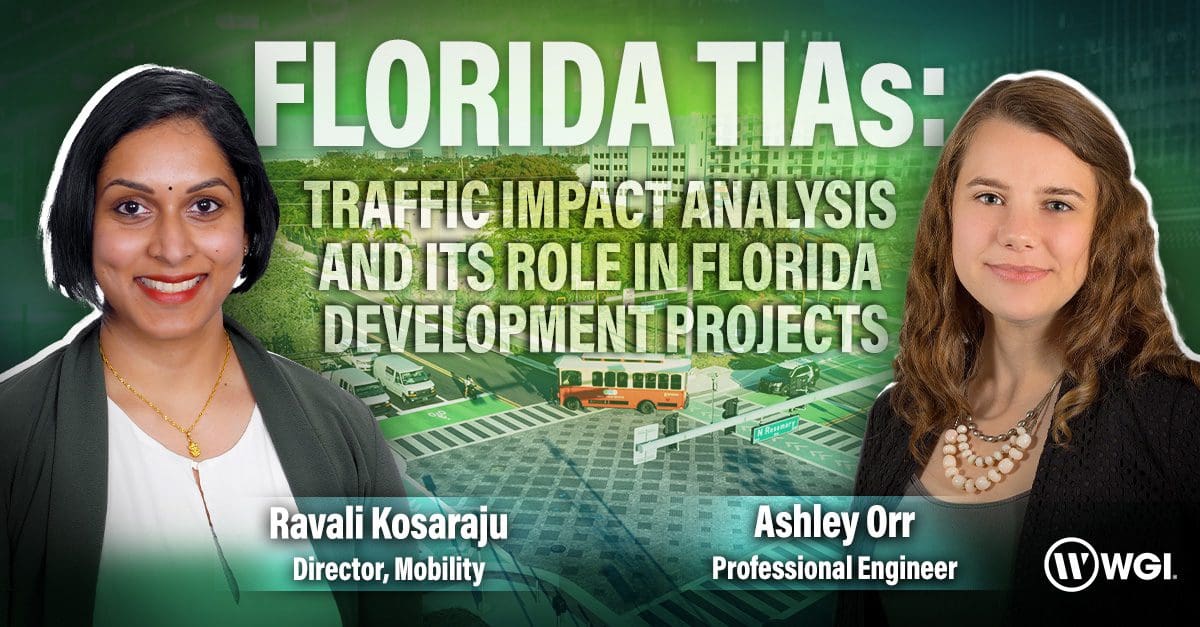 Ensuring Success
When it comes to developing a site, there are many factors to consider to ensure your site's success. It's important to coordinate with reviewing agencies and achieve consensus on access management and expected improvements.
Early engagement with professional Traffic Engineers is a crucial step to take before beginning the development process.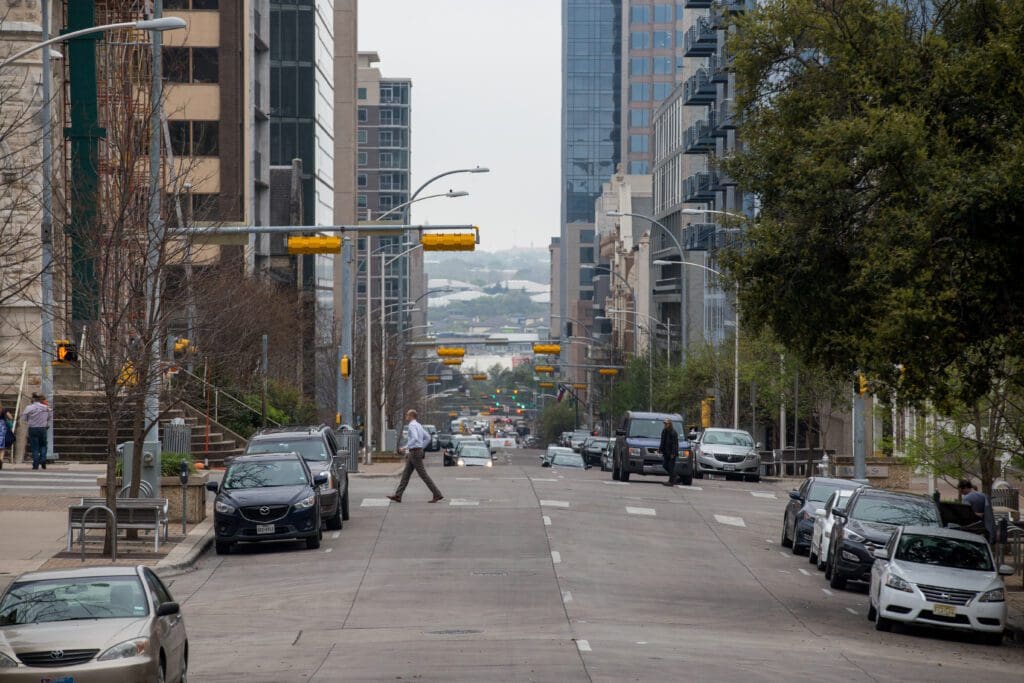 An expert team of Traffic Engineers can help guide the design of your site in accordance with what a TIA determines is necessary, often resulting in saved time and costs.
Many aspects of your project could be impacted from conducting a TIA. Including driveway locations, internal circulation, turn lanes, code requirement standards, and the provision of functional/safe access to the public.
If you were unable to attend our live webinar or want to gain a better understanding of the impact TIAs have on developments in Florida, check out a full video recap of the webinar session, and get answers to critical questions such as:
What are the components of a TIA?
How does traffic analysis influence site design (and vice versa)?
Need to Properly Plan for Traffic During & After your Project is Complete?
Still have questions about how TIAs can impact your development project? Check out some of our related posts for additional TIA-related information: "What is a Traffic Impact Study? What is a Traffic Impact Analysis?" and "Do I Need a Traffic Impact Analysis for a South Florida Development?".
Contact WGI's Traffic Engineering professionals today to ensure your project starts on a path to success!  
Learn more
about our
services
You've been searching for a place like WGI. We look forward to meeting you soon.