WGI is pleased to announce it won the Design-Build Institute of America – Florida Region's Transportation Award for the FDOT Emergency Repairs at Plantation Oaks Boulevard over North Prong Double Branch project near Jacksonville in Clay County, part of the Florida Department of Transportation's District 2.
FDOT expedited this design-build, low-bid project after routine inspection of an existing culvert revealed a significant safety concern that resulted in the complete closure of the roadway and sidewalks, blocking access to Oakleaf High School and Oakleaf Junior High School. Alternate routes and lengthy detours for school buses, passenger vehicles, and pedestrians (including schoolchildren) necessitated a quick regain of access. WGI can credit its win to many elements of the emergency project, most notably the exhaustive stakeholder coordination needed for expedited plans delivery and procurement of permits, an innovative cast-in-place culvert design solution, and the impressive 15-day ahead of schedule completion of this critical, time-sensitive repair.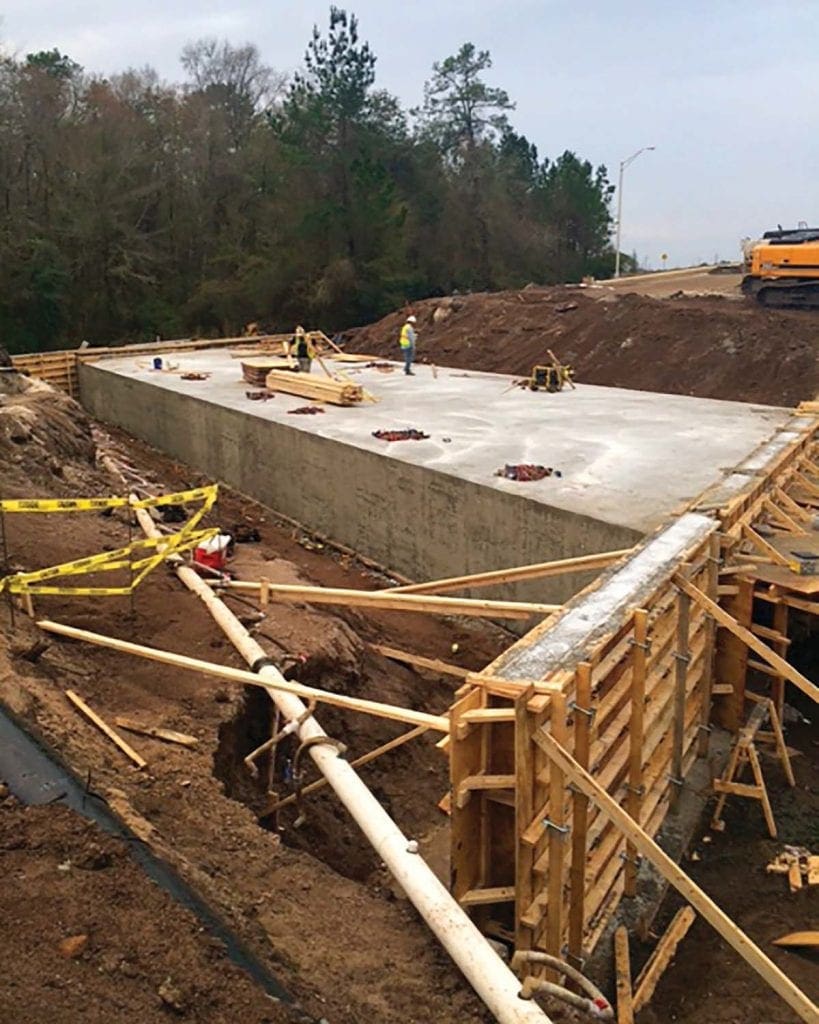 The Design-Build Team of Superior Construction and WGI provided innovation and significant cost – and time — savings by replacing the existing box culvert with a new triple 10 ft. x 6 ft. barrel cast-in-place box culvert poured at the same location. The solution to locate the structure in-kind allowed the main two permitting agencies (SJRWMD & ACOE) to approve permits within days of their submittal and put the Design-Build Team in control and able to expedite construction.
"Every day spent in the procurement of permits and approval of design elements greatly affects the community in this situation. We are proud of our ability to rise to the occasion and satisfy the needs of the FDOT District 2 at an accelerated pace," said David Wantman, PE, president of WGI. "It's always a WGI imperative to ensure everyone's safety. Getting kids back into their schools safely, while restoring this facility properly and ahead of schedule, is the WGI way of doing things."