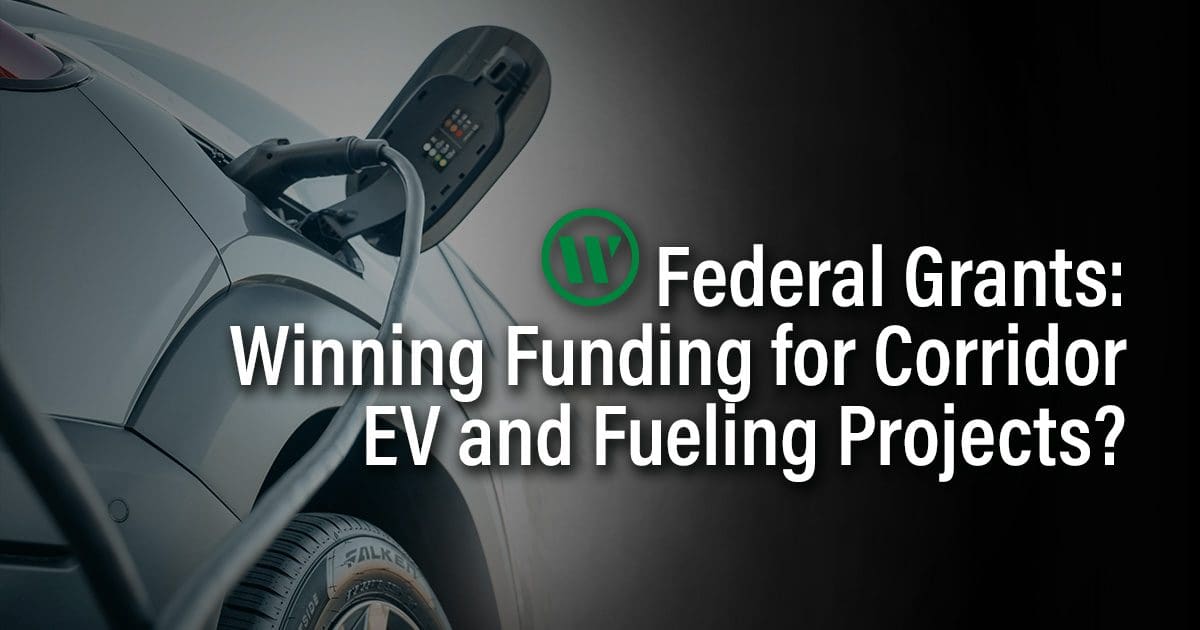 By Marc Remmert
You've decided to pursue a Charging and Fueling Infrastructure (CFI) Discretionary Grant for one or more corridor EV or fueling projects. What comes next?
WGI can help you identify and apply for the grant that best meets your project's needs.
The corridor program application is more comprehensive than the community program, but it's straightforward. The Department of Transportation is looking for the following:
A description of the project location.
A description of how the project and its infrastructure are publicly accessible.
A description of the project's anticipated outcomes from collaborative engagement with stakeholders.
A description of how the location of the charging or fueling station meets statutory requirements.
An explanation of how infrastructure installation will be responsive to technology advancements.
An explanation of the long-term operation and maintenance requirements of the infrastructure.
An assessment of the estimated emissions created by the station, using the AFLEET CFI emissions tool.
A description of how the project will improve alternative fuel corridors (AFCs).
A comprehensive overview of how funds will be spent on various portions of the project or projects.
Additional project narrative information that bolsters the application.
The EV and alternative fuel experts at WGI can help you identify potential grant opportunities and pursue them. For more information about accessing EVC and alternative fuel grants, contact Marc Remmert at marc.remmert@wginc.com.
Learn more
about our
services
You've been searching for a place like WGI. We look forward to meeting you soon.