WGI provided multi-disciplinary engineering services to remove an existing two-barrel box culvert and replace it with a pre-cast concrete arch bridge over Manatee Creek in Hobe Sound, FL as part of WGI's Continuing Service Contract with Martin County. Collaboration across multiple divisions of WGI was needed to accomplish this small yet complex project.
WGI's Structural Engineering group led the way determining the pre-cast arched bridge configuration, and foundation design; to be compatible with the existing soil parameters and Manatee Creek characteristics underneath.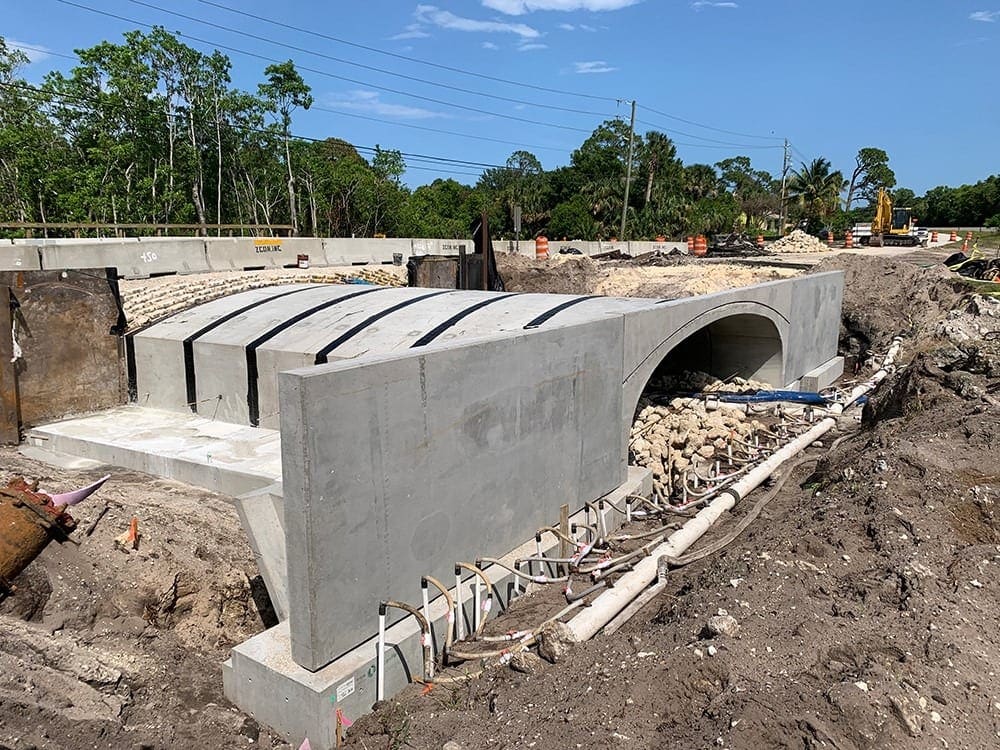 WGI's Transportation group designed the horizontal and vertical geometry of the corridor, provided roadside safety features, and maintained existing vehicular and pedestrian traffic throughout all construction activities via a temporary by-pass road while staying within the right-of-way limits. This was a key component of the project since a full road closure was not a viable option due to the limited connectivity that the existing roads provided to the surrounding residential area.
WGI's Water Resources Division performed a Hydraulic Analysis using the Advanced Interconnected Channel and Pond Routing software to provide the design flows and tailwater stages within the Manatee Creek Main Channel. The resultant flow and tailwater data for the 50-year storm event was determined by logarithmic interpolation to confirm the new arched bridge adequately accommodated the flows underneath.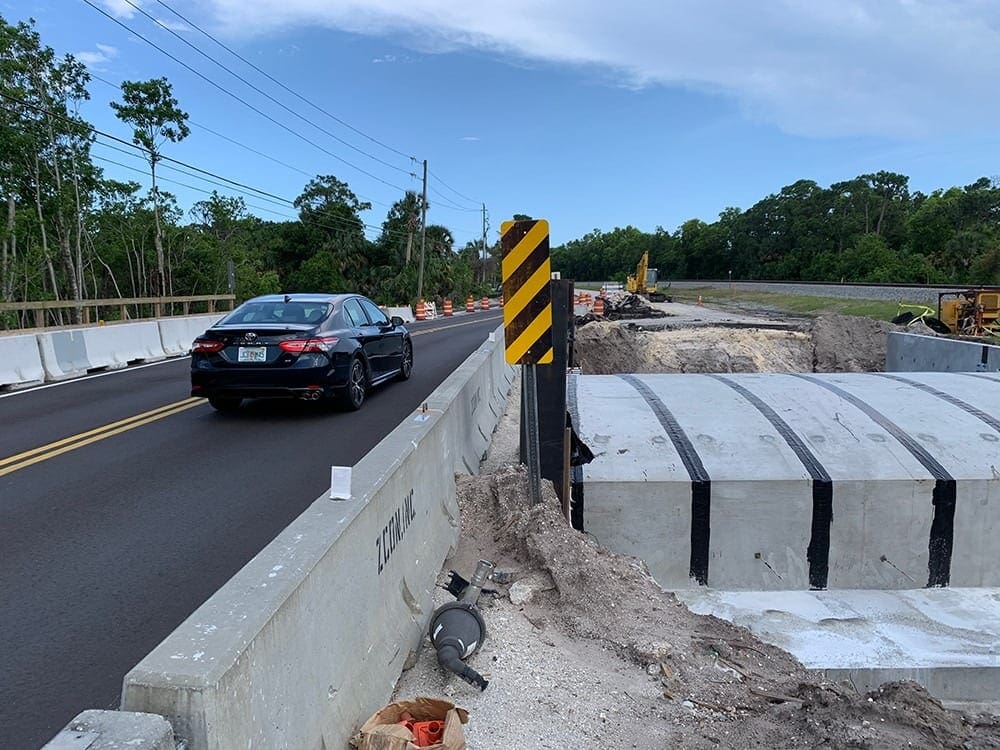 WGI's Environmental Division went into the field to delineate wetland boundaries using a sub-meter GPS system. They also ensured that erosion control measures were provided to protect the creek during major earthmoving activities. The creek contains mangroves and is less than 5 miles from the St. Lucie Inlet. Their most critical task was to complete all of the permitting work required through the South Florida Water Management District and United States Army Corps of Engineers.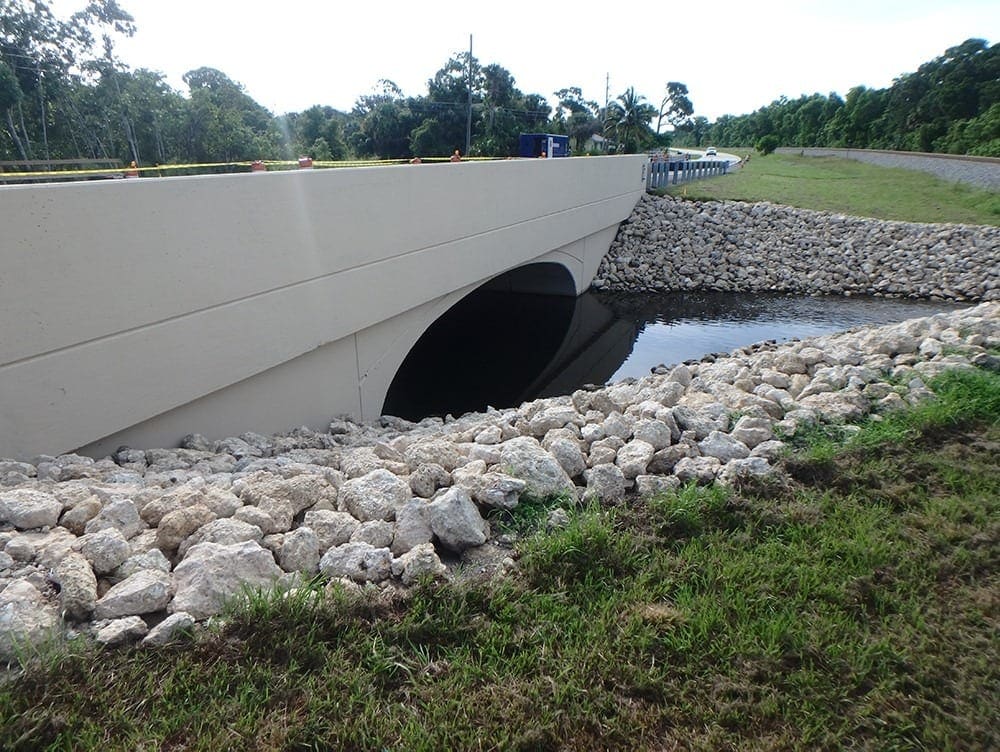 The project is currently wrapping up its second phase of construction and is scheduled to be completed Fall of this year. This multifaceted collaboration effort delivered a quality product as demonstrated by the fact that Martin County has since requested WGI's services on two additional box culvert replacement projects. One of which will add WGI's Civil Engineering Division to provide Water Main Relocation Plans detailing the design of a 12" HDPE Water Main Directional Drill to replace the existing to be impacted utility.
 Contact us today to get more information on how we can help with your next project!